I guess we all have idyllic places we go to when things are tough. Somewhere like the Sawdust House, I imagine.
In The Sawdust House, just published by Fremantle Press, David Whish-Wilson, in his ninth novel, has produced an astonishing work of literary art. In some ways it follows on from his 2018 historical fiction, The Coves, also set largely in San Francisco. But it is much more.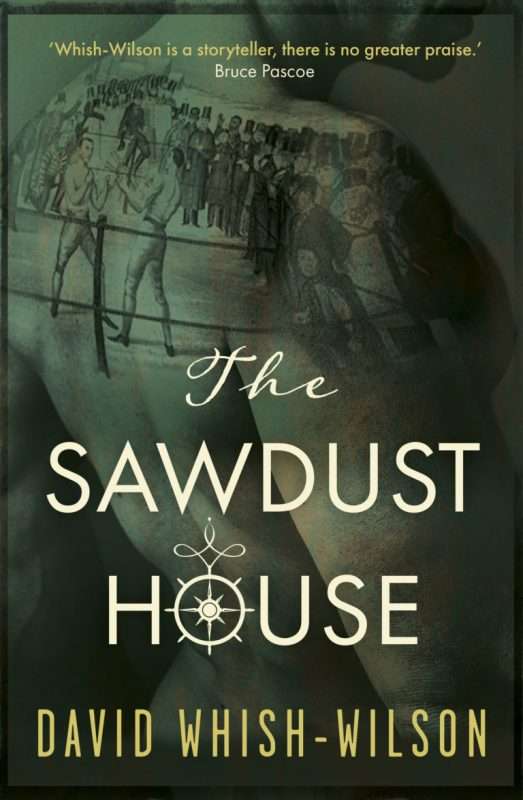 This isn't in the true crime genre the author has explored before, nor in his Frank Swann crime novel series vein, but a work borne of historical research and prodigious imagination.
I am perhaps a sucker for what, a few years back, after Hilary Mantel's Cromwell trilogy and Anna Funder's All That I Am, was called 'historical fiction' or unkindly, and unnecessarily, 'faction'.
The ability of a writer to take a historical scenario, the bare bones of a person's life and times, and turn it into an insightful, pulsating story about their inner life, is a rare talent.
To be able to inhabit a person's very being such that a reader feels both that the person is really real and that you have come to know them as they truly were, is one helluva skill.
In The Sawdust House, Whish-Wilson does all these things as he tells the story of … let's just call him James 'Yankee' Sullivan, on three continents, four if you count Ireland in the early 19th century as a separate one.
PLEASE HELP US TO GROW FREMANTLE SHIPPING NEWS
FSN is a reader-supported, volunteer-assisted online magazine all about Fremantle. Thanks for helping!
A boy, a convict, Sydney, Moreton Bay, Sag Harbour, New York, and eventually San Francisco mid 19th century.
The story starts with Sullivan seemingly on the Vigilante Committee's death row.
He tells his story to Thomas Crane, a youngish newspaperman with his own story to tell, his own self to be discovered.
At first I wondered whether the device the author uses, of the two major protagonists speaking directly to us, page about, could possibly succeed. But it does. Superbly well.
I should mention Yankee Sullivan was in fact a boxer, a pugilist, of some note, especially in the US after he arrived there. Whish-Wilson has researched him closely. But he has imagined him even better.
You don't need to love boxing, or indeed to know anything about boxing, to love this book.
I have no hesitation recommending The Sawdust House to all folk who value books and reading. It's a novel that is as interesting as it is beautifully written and realised.
Having read the book, I was pleased to be able to sit in conversation with David Whish-Wilson to discuss his career as a writer, his work so far, in particular The Sawdust House, and what the future may hold. A lovely discussion.
* Words by Michael Barker
And don't forget to SUBSCRIBE to receive your free copy of The Weekly Edition of the Shipping News each Friday!
Here's the podcast of our conversation.
Enjoy!