'Cato' Kwong.
I'm very worried that with Crocodile Tears (Fremantle Press 2021) we may have seen the last of our piano playing, sensitive, brooding, Freo Detective hero.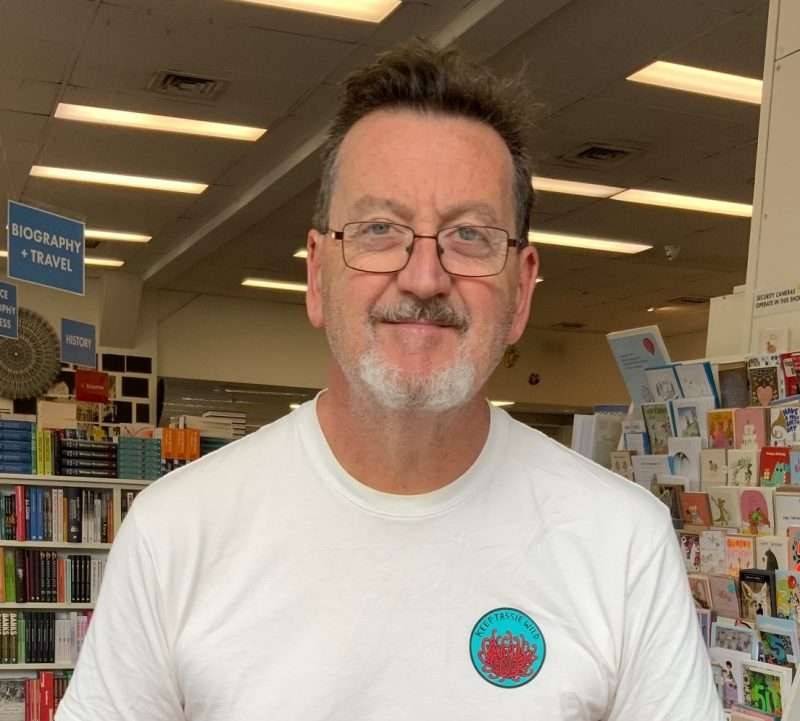 In the video interview below (a Shipping News first) with the talented crime thriller writer, and creator of Cato, Alan Carter, I learned one should never say never, but still one fears Sharon and Philip 'Cato' Kwong, and the author, may have other plans.
Cato has been a star ever since Prime Cut hit the bookshops. But just as Dylan went electric, so is an author permitted to pursue other genres. Other characters. Other worlds. We the readers will get over it. And we will also be fascinated to see where Carter takes us next. Back to !Marlborough Sound perhaps?
For Cato, the world he has inhabited in Crocodile Tears has been fascinating and instructive.
Much of the action has taken place in, around, or somehow connected to Timor-Leste.
In many ways Carter has been brave in locating a thriller in a country, not Australia, with such a difficult recent history. But, at the same time, Australia has been there one way or another for much of it. Australia's bugging of the negotiating room when Timor-Leste and Australia sat down to talk about OIL and Timor-Leste's future seeps into the plot directly or indirectly. You just know the plot is not entirely fictional, or at least, may not be. Just how pure are Aussies in everything that happens?
Carter has written an intriguing story. Great plot. Properly dead bodies. Suspects abounding. Sharon's tough side showing out. Rory Driscoll larger than life. Not to mention 'Aunty'. And the Indian Ocean 'as blue as a sad song'. Spoiler alert – Not a lot of sex, though! Oh! Cato also finds the killer!
If you're a Cato Kwong fan, you'll want to read this ASAP. If you haven't read Kwong before, read this one, Cato number 5, first, and then start at the beginning. It will work just fine.
PLEASE HELP US TO GROW FREMANTLE SHIPPING NEWS
FSN is a reader-supported, volunteer-assisted online magazine all about Fremantle. Thanks for helping!
Here's a good place to discover the Fremantle Press back catalogue of Alan Carter's Cato series and Crocodile Tears.
And here's our editor, Michael Barker's video podcast interview with Alan Carter.
Enjoy!