In a relatively short time, Michael Deller and his partner Lucy have made their business, Fremantle Tours, virtually synonymous with Freo itself.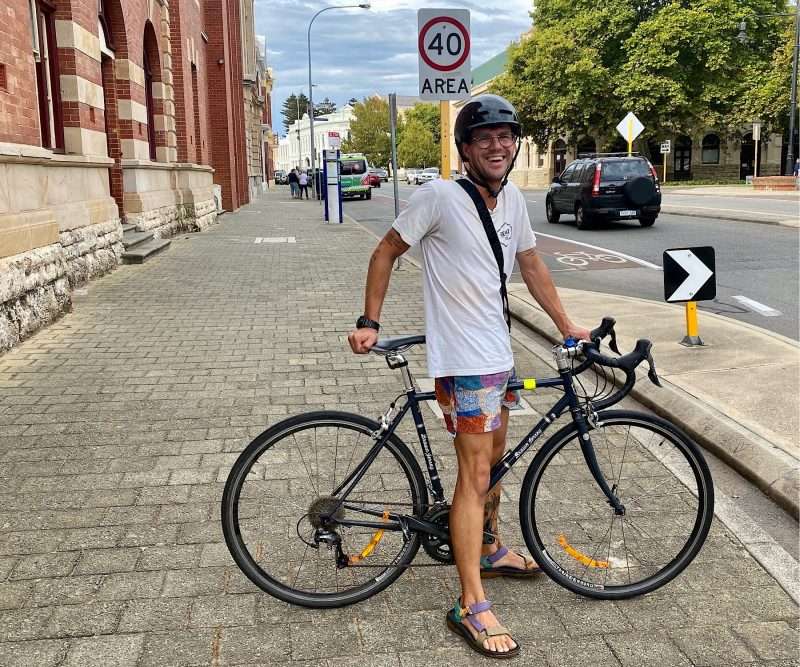 Although set up just five years ago, the business's impact was such that, in 2020, it won the Fremantle Chamber of Commerce Business of the Year Award as well, as the Contribution to Fremantle Award presented by the City of Fremantle.
Freo Tours takes not only overseas, interstate and out-of-towners on fascinating Freo walks introducing them to the Port City, but also introduces local Freo folk to parts of Fremantle and its history they are amazed they didn't know!
As a third generation Fremantle local, Michael has turned his love for the environment and people into a career, working as a tour guide across Western Australia. For the past five years, he has been taking people on tours through the beautiful South West, at the luxury El Questro resort in the East Kimberley and then back home here in Freo.
Michael and Lucy have also been successful cafe operators in Freo.
Throughout her career, Lucy has worked at many iconic Fremantle venues, supplying locals with their favourite caffeinated beverages and the most friendly customer service. Her passion for the food and beverage industry makes her the resident café, bar and restaurant expert.
Michael Deller kindly sat down with our editor, Michael Barker to make this podcast about how he and Lucy came to create Freo Tours. It's a wonderful story of Freo entrepreneurship.
WHILE YOU'RE HERE –
PLEASE HELP US TO GROW FREMANTLE SHIPPING NEWS
FSN is a reader-supported, volunteer-assisted online magazine all about Fremantle. Thanks for helping!
** Don't forget to SUBSCRIBE to receive your free copy of The Weekly Edition of the Shipping News each Friday!
Here's the PODCAST – enjoy!