CORRECTION
Since posting this story earlier today, 5 May 2021, the strange street numbering in Wray Avenue has come to our attention.
The result is this. The whole of the building on Wray Avenue that includes TLC, Rei Eatery and Pekho is No 1 Wray Avenue.
The numbers on the business shopfronts and found on the web and Facebook and other public places suggesting that TLC is 7 Wray, Rei is 5 Wray and Pekho is 1-3 Wray are misleading.
Those numbers are tenancy or unit numbers and apparently do not refer to the formal or offical street address.
As it transpires, we are informed that the application referred to in our article is in fact for the tenancy or business at 5 Wray Avenue, namely, the much loved Rei Eatery.
And the much loved Pekho is unaffected by the application and continues on as ever!
WITH THAT CORRECTION HERE'S THE ORIGINAL ARTICLE
This is the latest planning – S 40 application in Fremantle that has caught our eye.
No 1 Wray Avenue.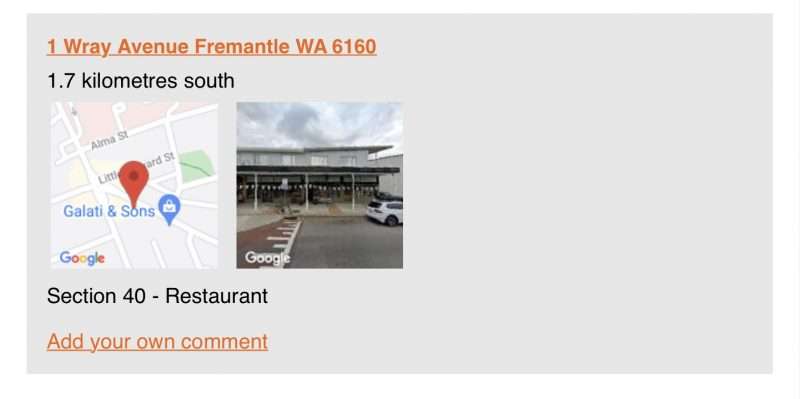 Just where is No 1 Wray? Well it's here.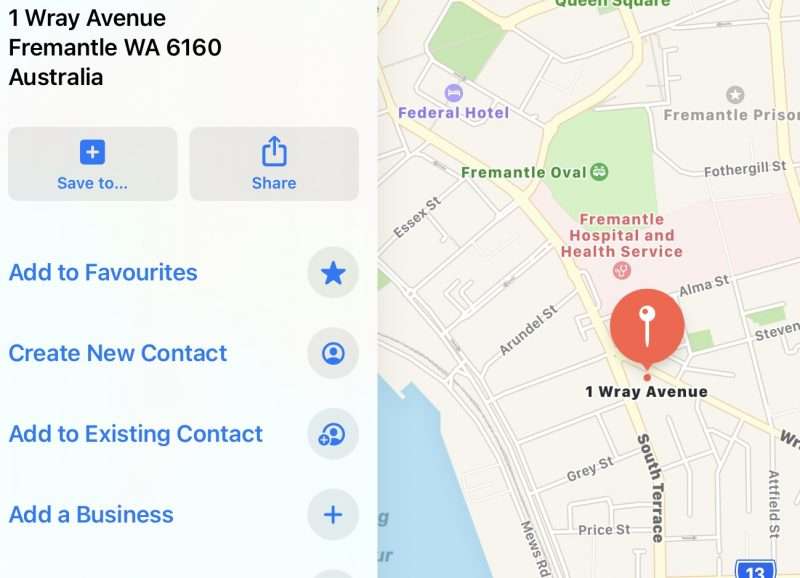 And this is what the site currently looks like, at street level –
Here's a bit more detail about the application –

What is this all about?
Well, the applicant here is plainly seeking a Section 40 Certificate to accompany their application for planning and liquor licensing approval at these premises.
Liquor licences are issued by Racing Gaming and Liquor (Department of Local Government, Sport and Cultural Industries). In determining an application, Racing, Gaming and Liquor require a Section 40 Certificate from the City of Fremantle's planning department which confirms the planning/zoning of the area is compatible with the type of liquor licence being applied for – which appears to be for a restaurant.
Currently, Pekho women's clothing store spans both 1 and 3 Wray Avenue, so one assumes it will shrink a little if this application gets the nod.
So much happening, and not happening, in the Wray Avenue precinct. Uses seem to be coming, and going, with some rapidity recently.
This particular stretch of Wray from 1-7 seems fast becoming cafe central. A new restaurant would be a welcome addition. Wonder what cuisine is being considered? Wouldn't middle eastern be good?
Keep an eye out for our forthcoming feature on the Wray Avenue precinct in The Pulse in which we look at just how Wray seems to be faring. Good overall, but a bit sad in pockets.