We all know this much neglected site crammed between two successful restaurants on the east side of South Terrace, South Fremantle at number 404, just before the Douro Road roundabout as you go south.
Not long ago it had the Baby wall art at the back.
Well now there's a planning application before the Fremantle Council for the following uses –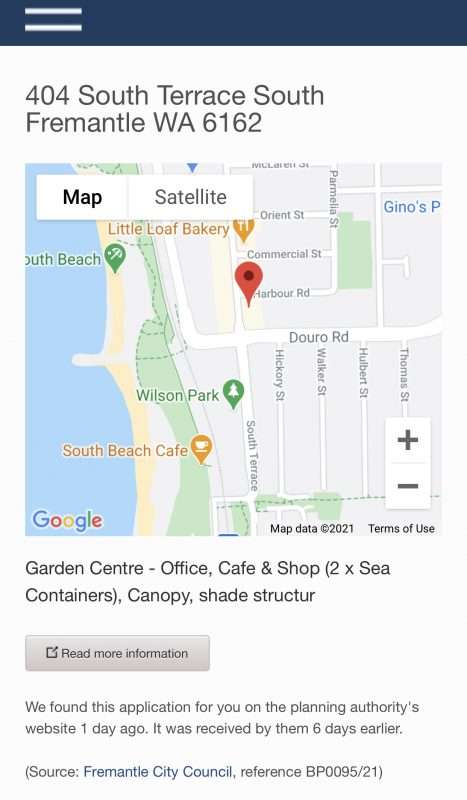 One comment posted on planningalerts.org.au says –
Where are the patrons and staff going to park? Unusual for people to visit a garden centre and buy heavy products without needing their cars…. Residential side streets are already struggling with the overflow traffic from the beach and the bars…
Here's a pic of the site today. Looks like the planning approval has already been given, or is imminent?
One supposes the sea containers have a nice Freo aspect, but opinions may differ.
Pity to see Baby has been painted over though.
What do you think?
We will look forward to learning more.