October was WA Bike Month and the City of Fremantle kindly funded four free bicycle tours of Freo.
There is no better way to explore your 'own back yard' than by bike. Eight of us (all Freo locals) took to the streets of Freo on restored retro bikes, with our local guide Michael from Fremantle Tours.
Being a local tourist means going beyond the tourist traps, but knowing why those attractions are so popular. Our tour began on Market Street and our first stop was at the South Mole.
The newly painted lighthouse sparkled in the sun as recreational boats and ferries motored by. All over Fremantle we are reminded of times gone by, some of them dark.
We stopped by the remains of the old WW 2 boom defence installations – anti submarine nets were fitted across the harbour near the entrance, and raised and lowered to allow submarines to enter and leave.
During the War, Fremantle Harbour was off limits to the public, unlike today.
From our vantage point we could look up the harbour and see Perth's CBD in the distance.
We spoke about where the Whadjuk Noongar people met and crossed the Derbarl Yerrigan/Swan River and imagined how it must have looked back in those days.
During our 3-hour tour we had a few 'Tour de Freo' moments. We cycled in a group down High Street and took up the entire street.
During our tour we learned about Fremantle's 40,000 years of history, from indigenous culture to early European exploration and British colonization.
At WA's oldest building and first jail – The Round House, we enjoyed uninterrupted views out to sea and of Bather's Beach. We learned about the first settlers arriving with champagne and a piano and nothing to provide shelter.
Then back on our bikes to Fremantle Prison, originally known as the Convict Establishment, where we learned about our convict past and the harsh conditions endured by inmates.
The prison was decommissioned in 1991. Several of our tour group remembered it as an operational prison and an area of Fremantle that was avoided. Today it is heritage listed and an important historic and tourist venue. You can now get married in the prison, attend open-air concerts and movies, or stay in a converted cell.
(The Shipping News published an article in September 2020 that you might like to revisit, on The Four Jails of Fremantle.)
At South Beach, locals sat beneath the trees on the grassy areas. South Beach was officially opened in 1909, it was Perth's most popular beach, and boasted tearooms, a dance-floor, a shark-proof fence and a theme park. Thousands travelled to the beach by tram, especially in the summer months. You could hire a woollen bathing costume if you fancied a dip.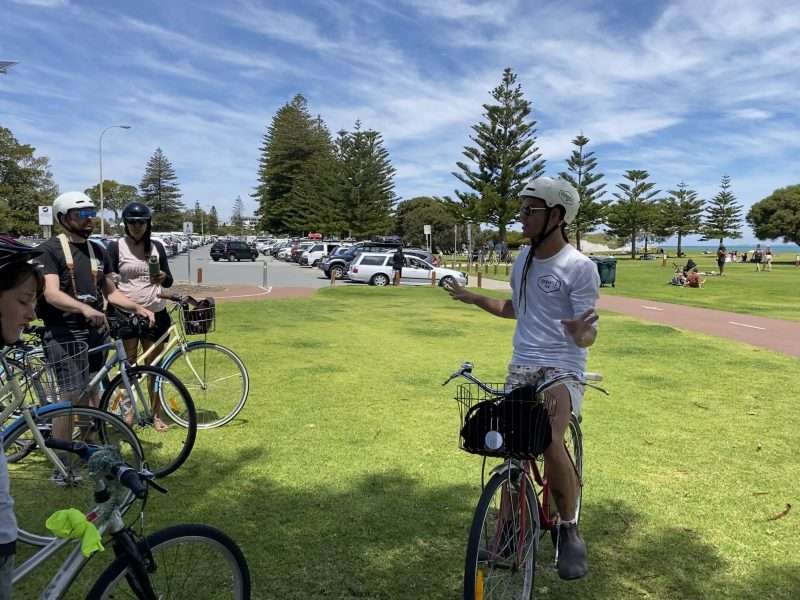 While cruising around, we learned about the latest cafes, shops, bars and breweries and visited the best spots in the city. A local tourist wants to eat and drink local, shop local and view local art.
Fremantle is full of vibrant street art and we stopped at several to have a closer look. On the wall of Scoop HQ in Norfolk Street, you'll find our magic WA soccer player, Sam Kerr immortalized by artist Fieldey.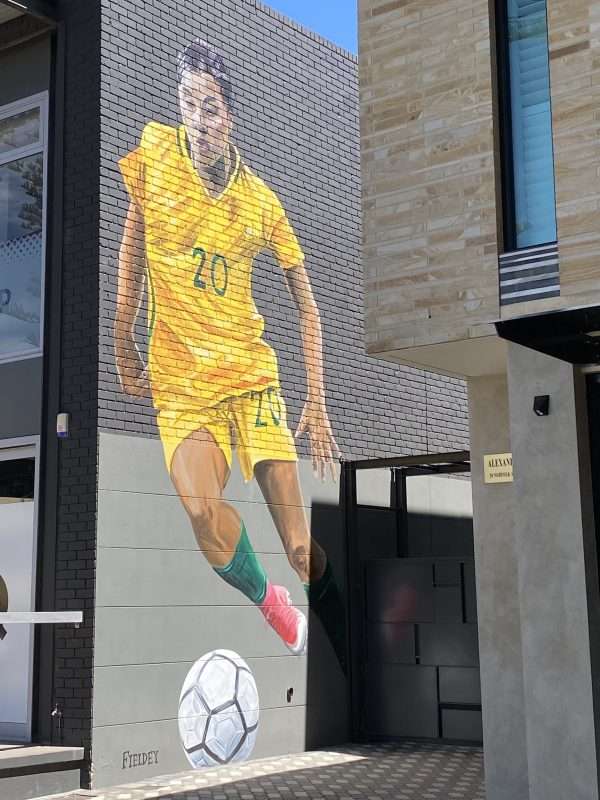 Take time to look at the detail in the huge murals on the front of East West Design, Marine Terrace, by artist Graeme Miles Richard. Did you know that shop dog 'Coco', a Scottish Terrier, features in each mural? East West Design has for a long time welcomed four legged friends in their warehouse and is proud to be part of #petfriendlyfreo.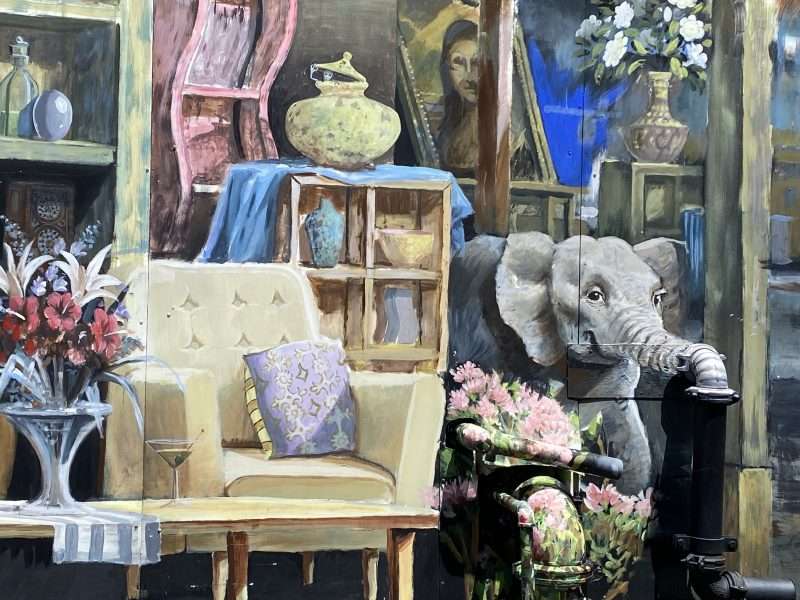 The tour gave an insight into the local spots, our rich past, vibrant present, colourful street art, our exciting future and how Fremantle has come to be the 'Freo' we all love.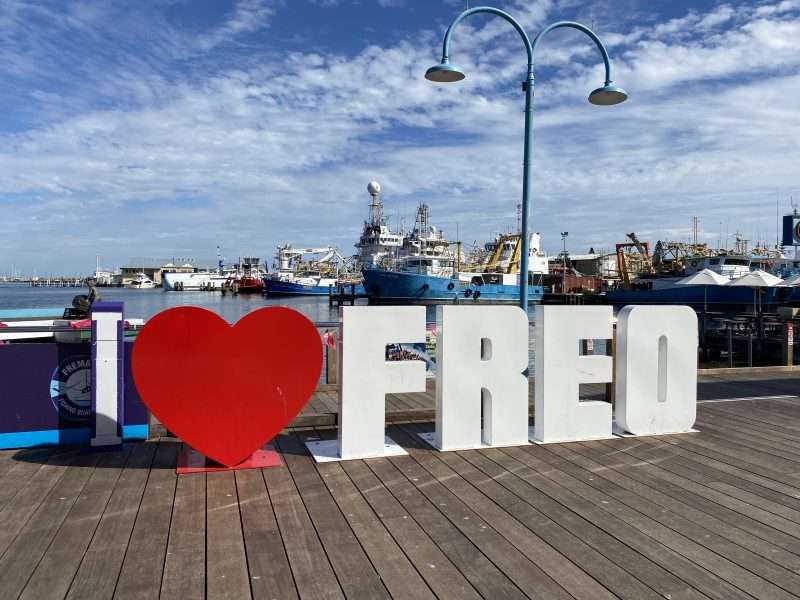 PLEASE HELP US TO GROW FREMANTLE SHIPPING NEWS
FSN is a volunteer-run organisation and we rely on the support of Freo people to keep making local news free. Thanks for helping!
* This article was written by Jean Hudson. The photographs are also Jean's