Customs and Excise had always been a male domain. Except for the typing pool that is.
In the 60s, there were not many romances amongst male and female in the Department but I think that has changed.
Well, you could sit a girl at a desk and have her do accounts stuff and assist the cashier, but you certainly couldn't have her working on the wharf nor on ships, for goodness sake.
And, for a start, there were no female toilets in the customs wharf offices!
The passenger terminals had the Fremantle Port Authority 'hostesses', not to mention the Avis girls, but they never went into a cargo shed!
Things started to change in the early 1970s. The cargo examination group relocated into our Customs office in 'F' Shed, with some over at the Number 8 North Wharf, as it was called. At the same time, we started to recruit young clerks, including girls, who were expected to do everything, but there was no talk of them boarding ships.
PLEASE HELP US TO GROW FREMANTLE SHIPPING NEWS
FSN is a volunteer-run organisation and we rely on the support of Freo people to keep making local news free. Thanks for helping!
Around this time, August 1971, I noticed an attractive young blonde female officer across the other side of the ground floor Perth office assisting the cashier (we had a Perth office then). Our eyes met, well my eyes met on her, and by Christmas we were engaged and by April 1972, married.
Robyn Stewart became Robyn Metcalf and she asked Michael Metcalf lots of questions about where all the best jobs were. It was not long before the 'glass ceiling' conversations started in earnest. 'Why are they putting me through training for cargo examination jobs and I then get sent back to helping the cashier?'.
Her class consisted of about ten young males and a male (of course) instructor. Robyn was always happy to ask a question –
"But I have never seen pornography. How will I recognise it when I see it?"
The males did not know where to look. Some of them I suspect had never seen it either.
"It's like drugs, you'll recognise it when you see it!".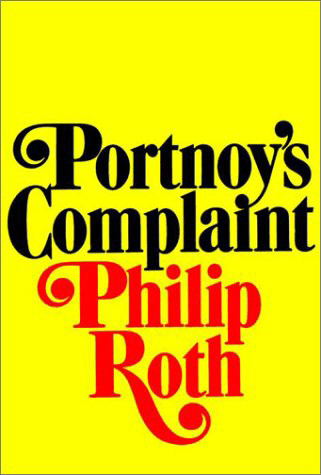 Eventually, her agitation paid off and she was sent to work as a cargo examining officer on the wharf. The first woman.
The toilet issue was resolved by Assistant Collector Ivan Olsen, a wise man, who said: "Our home has only one toilet, used by my wife and me. Men and women will have to share the office toilet." Well, she did, but certainly had some choice words to say about the weekly contract cleaner of the toilet.
So here we have a work location which was as male as it could be. The wharf sheds full of cargo, ships tied up alongside discharging. Shed clerks, tally clerks, fork lift drivers, lumpers, truck drivers. In it suddenly appears these young women, Robyn being the first, who are in charge of opening selected cargo to ensure it was described as per the invoices presented at the Customs House when the duty was paid.
They had what were called 'coopers' to physically open the cargo. These men, all up only four of them covering the whole wharf, were paid well per crate they opened. They were real characters but very competent at their job. Also present was the owner's representative in the form of the Customs Broker. It was really no place for wilting violets.
I can say here that Robyn was certainly not a wilting violet!
The girl's uniform was a relic from the past. Goodness knows what the people who designed it thought about the environment it would be worn in. Mini of all mini skirts, ridiculous hat that always blew off. Cocktail lounge at an airport maybe? But the wharfies loved it. They had never seen anything like it walking through their sheds.
There were other minor issues. The Brokers who drove the girls to the job had to be taught to drop them at the stairs leading up off the road into the shed. You could hardly expect them to leap up onto the ramp in a mini skirt !
Over at Number 8 Customs office the ladies toilet was conveniently located just outside the wharfies smoko room. Well, the wharfies thought it was conveniently located. I don't think the girls did. Robyn certainly didn't. Work days at Number 8 were not very exciting. She did all the cargo examinations on North Wharf but if it was a quiet day she was stuck in the office all day alone. She could take a stroll through the shed or on the wharf, enjoy fresh sea air, and listen to the frequent wolf whistles. Sometimes she was more obvious than she wanted to be. It was certainly challenging for a 23 year old attractive girl. But she was lucky to have me to dump on when we arrived home at days end.
Robyn also worked on shift at the airport during this period. There were two girls in uniform there. She had to board the arriving planes with the other officials making sure to leap in the door before they closed it, to let the Health man walk up and down the plane aisles spraying for bugs. (Who remembers that?) Airports being always either red hot or freezing cold standing on the tarmac waiting (no fingers then) once again brought forward the shortcomings of the uniform. The girls decided to wear boots to combat the cold, sometimes to their knees, sometimes to their thighs. Not a word was spoken about this breach of uniform etiquette!
When I was on day shift, Robyn on nightshift exhausted me. I had to stay up until she left for work. If the planes stopped early she would be sent home and so woke me as she crashed noisily into the house at 4 am and wanted to share her 'day'. Then I had to get up at 6 30 am to go to work!
Like me, Robyn enjoyed her time doing real Customs work. We still enjoy retelling the stories 50 years on!
This article by Michael Metcalf
* Michael Metcalf is the author of On Customs and Coffins: A Memoir available here.
In case you missed Michael Metcalf's earlier instalments, here they are again – Adventures of a Boarding Officer in the Swinging Sixties; More Adventures…; and Even More Adventures …