Fremantle's 'first ever LGBTQIA+ collective' is bringing queer culture to the port city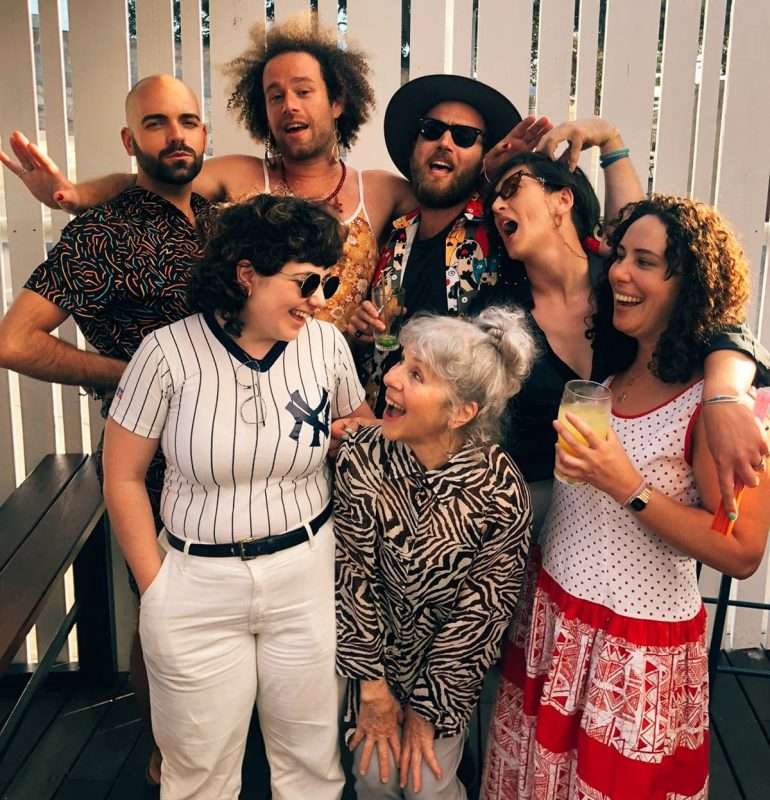 This n That: South Side Queers explains that it is is a response to the isolation felt by Fremantle LGBTQIA+ people, exacerbated by COVID-19.
Organised by a small team of local LGBTQIA+ folks, the concept of This n That is for the local Queer community to meet monthly on a Sunday for a casual afternoon of socialising, networking, and the arts.
Here's some great This n That event pics taken by Tasha Faye.
The events are specifically designed with Fremantle in mind. They are age, gender, race and ability inclusive. They are not club nights. They share the City of Fremantle's recognition of First Nations' sovereignty, and they are committed to retaining the community spirit that animates the city.
This n That note that the LGBTQIA+ community is uniquely vulnerable to lockdown induced community dislocation. Queer spaces and venues have been critical for queer people, who often seek safe spaces because hostile home or public environments are inhospitable to the open expression of their gender or sexual identities.
They observe that the pandemic's effect on Fremantle queers has exacerbated an existing sense of isolation. Despite Fremantle's robust tradition of counter-cultural movements, progressive politics and sexual permissiveness, there is not an organised queer community in the city.
Rather, there is a constellation of queer people attracted to Fremantle because of its progressive reputation, but they still find themselves unable to connect to other LGBTQIA+ people in their area because the organised links are weak.
So, to remedy this, This n That's has set about organising.
The next event is scheduled for this Sunday, 13 December 2020, at 1 pm, at Ronnie Nights in Market Street, Fremantle.
If you'd like to know more, go to This n That's Instagram page.