Anya Brock, for a young woman, has led a very active and varied artistic life. Once a fashion designer, with her own label, now an abstract artist.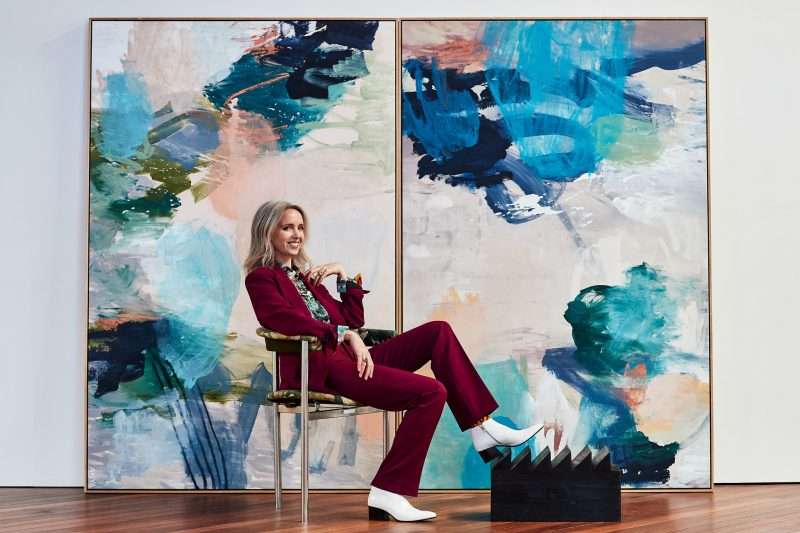 After immersing herself, as a student, in the special art program at Applecross Senior High School, she carved out a career as a fashion designer, both in Perth and in London. In Perth, Anya operated her own label.
After returning to Perth from London in 2012, Anya soon enough found her way to painting at a time when Instagram and Facebook were establishing themselves. Her work, often featuring animals and birds, struck a chord and Anya's art found a ready market for it.
Over the period her career as a painter has flourished. In 2013, she established a gallery in Fremantle, from where she still works, and in 2014 she opened a Sydney gallery for her works, in Darlinghurst.
Anya also found herself in great demand, not so much as a street artist, but as a muralist. This strand to her artistic bow came about when a friend asked her to paint a mural on the side wall of the very popular South Freo cafe, Ootong & Lincoln. The Zebras have since become one of the things to see as you stroll down South Terrace, South Fremantle. Kids love it, but so do so many others too! They bring so much joy.
The Zebras have led to Anya being commissioned to paint some 60 big murals in public places all around Perth, and in Sydney, Melbourne and even LA.
Now opening on Saturday night, 5 December 2020, at Whitespace Gallery 1 Packenham Street, Fremantle, is Anya's latest exhibition, RUSH RUSH GONE. It's abstract to the hilt, and beautifully colourful, building on her artistic experiences to date, and in some ways responding to the experiences of motherhood, she now being the mother of two small children.
Anya kindly agreed to meet with the Shipping News' Editor, Michael Barker, to discuss her artistic life, how she came to be an artist, the challenges an artistic life presents including being disciplined and business minded, a little of her craft, and what we can expect to find in her latest exhibition. Here's the podcast interview. Enjoy!