Mrs Nancy Fiocco was born Nunzia La Rosa at 27 Norfolk Street, Fremantle in 1925. Her father, a fisherman, had emigrated to Fremantle from the Capo d'Orlando region of Sicily in 1910. Her mother, a homemaker, had emigrated from the same region of Sicily in 1920. When Nunzia, soon enough known as Nancy, married in 1947, just after the Second World War, she and her husband Giovanni, a tailor, moved to their new home 18 Suffolk Street, Fremantle – the next street along from Norfolk Street. In those days, four streets of Fremantle, Norfolk, Suffolk, Arundel and Howard, were little Sicily.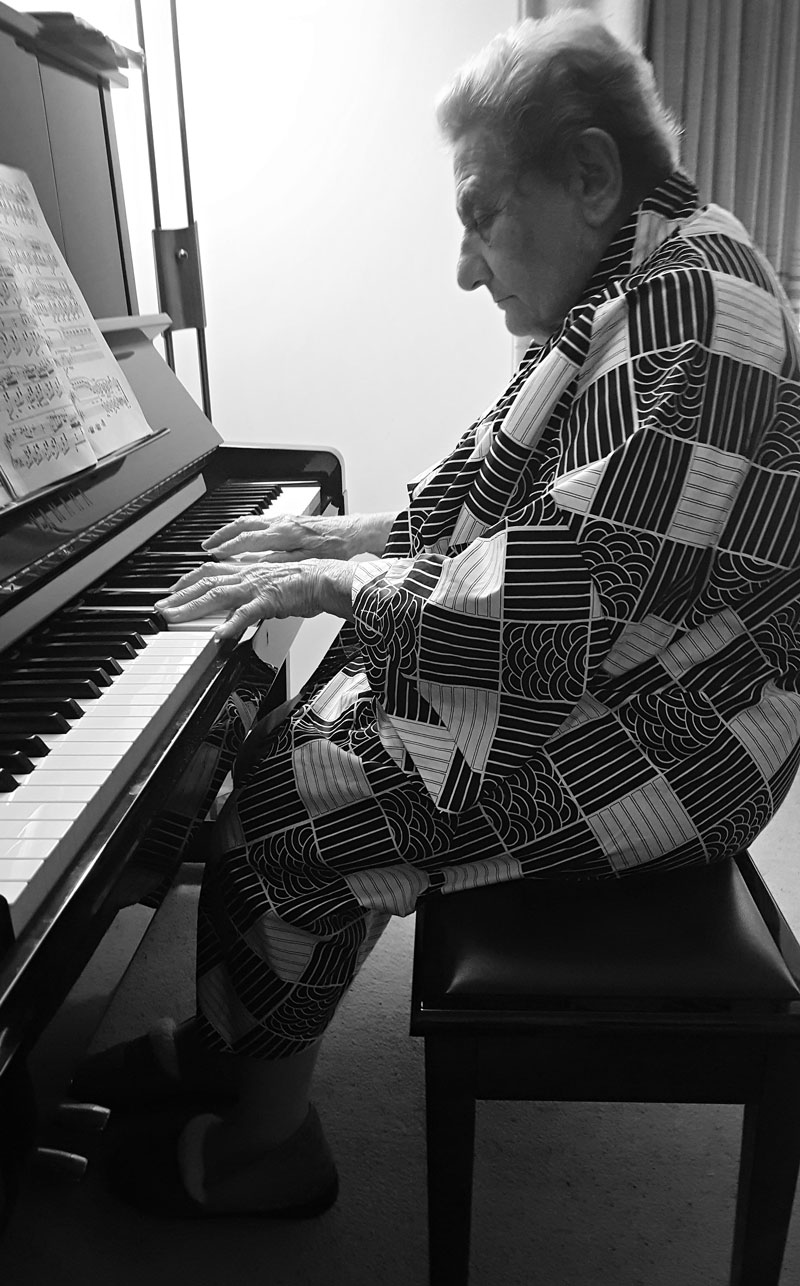 While born and educated in Australia, she grew up speaking fluent Sicilian as well as English. In 1943, when she was 17, Mrs Fiocco recalls being called upon to act as a Sicilian interpreter in a compensation trial in the Supreme Court in Perth. She recalls being ticked off by the judge for apparently conversing with the witness, instead of just interpreting witness evidence.
The case is interesting enough on its own. A Sicilian man had fallen to his death from the Australian Wheat Board silo in North Fremantle. His widow sued for compensation under the Fatal Accidents Act on her own behalf and that of her two small children. Mrs Fiocco's interpreting was obviously of a very high standard because the widow ultimately succeeded.
Mrs Fiocco has lived all her adult life in Fremantle. She has seen her own children and grandchildren grow up in and about Fremantle. Not until her own children were adults did she get to visit the homeland of her parents, Sicily. She found, though, that it was not home.
Mrs Fiocco's reminisces of Fremantle in her early days, her schooling, being called a 'dago' as a child, becoming an accomplished pianist, the war years and internment of Italians, her Fremantle social life, and how Fremantle began to change over the years, make for compelling listening. Mrs Fiocco kindly agreed to share them with FSN.
We experienced a few technical difficulties recording this interview. Mrs Fiocco told us about attending primary school in Wray Avenue, then high school at St Joseph's which used to be next to St Patricks Basilica. We pick up with Nancy describing what she did when she finished school.