It is rather gorgeous, you have to admit! Look at her/him/it.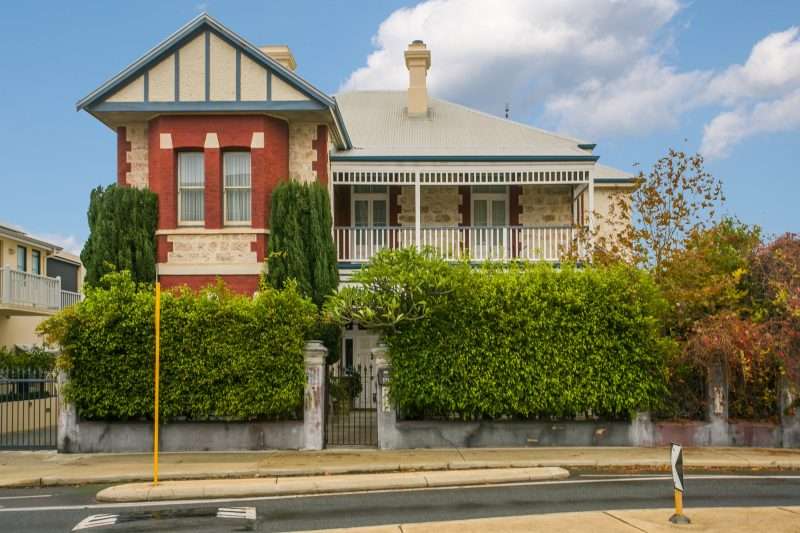 It can be yours for $1,600,000.
It's a home that could be put to many uses, not the least living in it just as a successful Fremantle merchant family once did.
Constructed around the turn of the century, that is to say, around 1900, it is a home to behold both inside and out.
Here's a gallery of interior and exterior shots.
As you will have gathered, the home is constructed of limestone, with brick quoins and an iron roof.
Accommodation is 6 or 7 generous bedrooms, all with original embellishments – including ornate ceilings, deep skirtings and doors. In some rooms there are original fireplaces.
There is a very large formal lounge replete with ornate stained glass doors and a fireplace, and a separate dining room.
A very spacious and carefully laid out chef's kitchen, which has a distinct commercial feel to it, ensures this is a home you can spread out and fully live in.
While near where South Terrace meets Wray Avenue, the front garden is private and surprisingly quiet.
There is also a rear alfresco dining area adjacent to the kitchen.
The parking space takes 3 cars.
There is also an electronic security gate.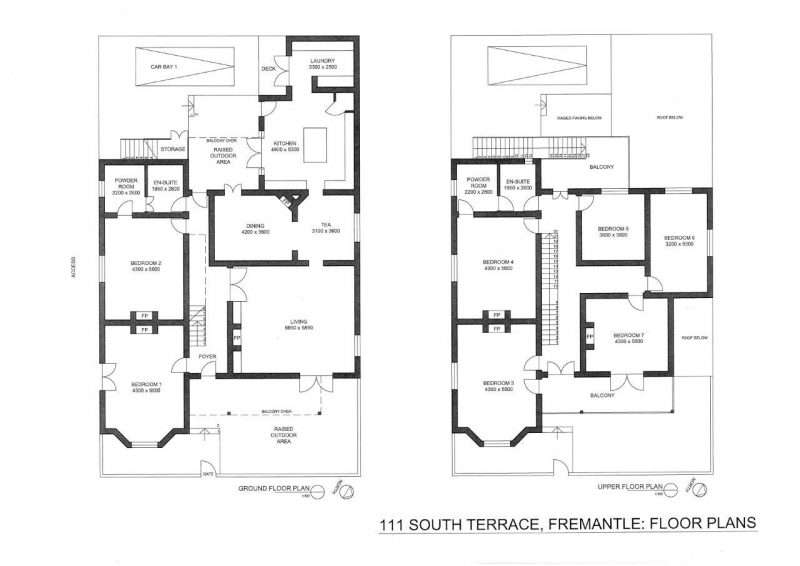 The beauty of the location is that the home stands magnificently on the street, a real landmark, and is right on the threshold not only of the popular Wray Avenue precinct, but also everything Central Freo has to offer – movies, restaurants, bars, the Port, South Mole, Fishing Boat Harbour, Bathers Beach, Freo Life!
In short, here we have an extremely rare and gracious residence that has the ability for varied usage.
To arrange an inspection and to find out more, telephone Mark Brophy at Mark Brophy Estate Agent now on 0403 382 555.
Here's Mark's website @ MARK BROPHY estate agent "The Fremantle Specialist"
(This is a Fremantle Shipping News Special Feature Sponsored by Mark Brophy Estate Agent.)