Joanna is a force to be reckoned with.
She has an abundance of life. A never-say-die attitude. A way of getting a wonderful array of people to share her ideas. And an amazing knack for envisaging things that others can hardly see, if they can see them at all. And then making them happen.
Kidogo Arthouse, in its idyllic setting at Bathers Beach, Fremantle, is one of the things Joanna has made happen.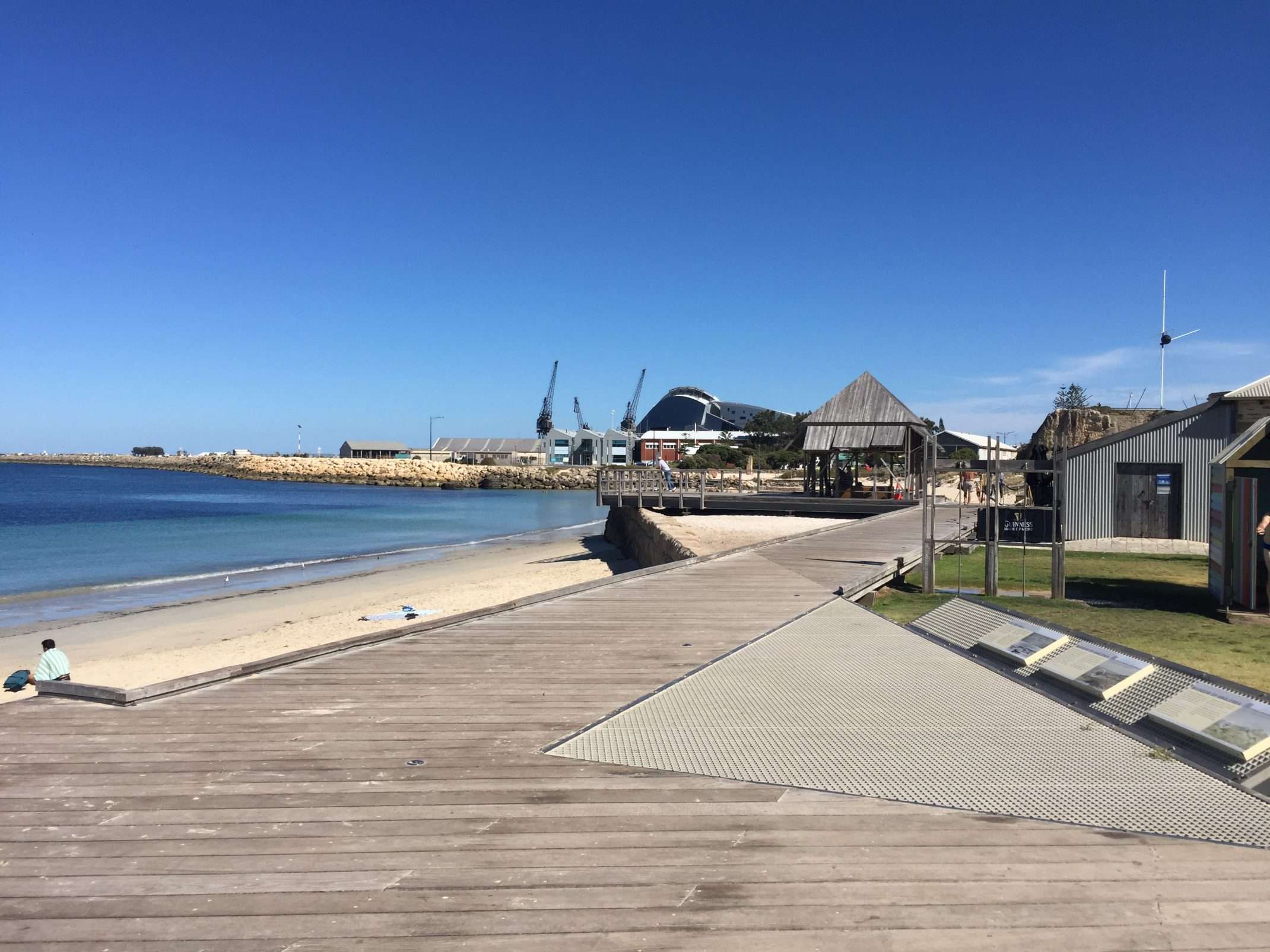 Joanna grew up in Tanzania; was educated in Ireland; studied fine art in Paris and Dublin; won awards and critical recognition in Ireland for her artwork; and was appointed for a two year Visiting Artist's Residency to North Carolina, USA. In 2007, she was invited to be artist-in-residence on the legendary Russian icebreaker Kapitan Khlebnikov in the Arctic Circle.
In 1993, Joanna took over the Kidogo space, as we now know it. And the Arthouse began life.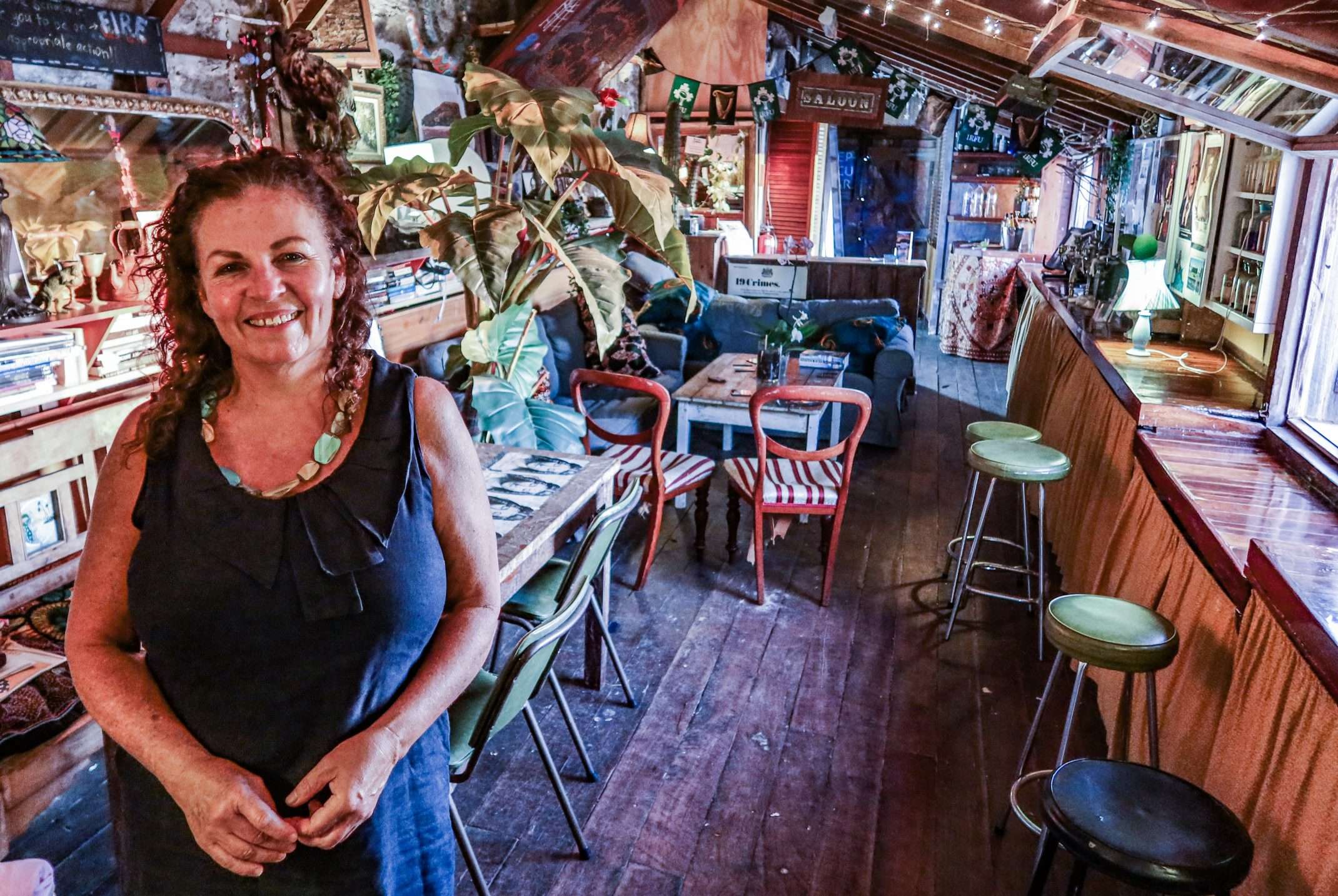 Many old Freo people remember the Kidogo space as the potter, Joan Campbell's studio. Others are aware of its 1884 heritage description as the old Kerosene Store near The Long Jetty. Joanna made it into her own art studio, at first, and then offered art classes, including to Aboriginal students. She got into public art commissions. And then things just kept morphing.
All of Joanna's talents as a visual artist and as an entrepreneur have come to the fore at Kidogo. Her ability to keep reinventing the Kidogo mission is constantly on show.
In 2013, with the sculptor Tony Jones, she was instrumental in producing the first, now very popular, Sculptures at Bathers Beach
Two years ago the January just gone, 2018, Joanna's greatest triumph, perhaps, occurred. Along with festival organiser Margot O'Byrne, Joanna pulled off the Fenians Fremantle and Freedom Festival, a week long extravaganza that celebrated the arrival, in January 1868, of the Hougoumont, the last ship to transport convicts to Fremantle, and indeed Australia. On board were a bunch of Fenians, including JB O'Reilly of later Boston Pilot fame. Many, including JB, later made their escape from the Colony. Some were involved in the famous Catalpa escape.
The Festival was many months in the planning and Kidogo was its beating heart. All manner of artists attended, many direct from Ireland. Joanna turned Freo into a Gaelic Pub for a good week or more, and somehow managed not only to get the famous Wild Goose manuscript, that JB and other Fenians had produced on the voyage to Freo, exhibited at the Fremantle Gaol, but also to cajole the the President of Ireland to turn up and launch the Festival!
In recent times, Kidogo has become synonymous with Joanna's music gigs featuring well known local, Australian and overseas artists. In summer they perform under the balmy early evening skies on the deck adjacent to the old Kerosene store, and as the weather changes they move inside the old building. In either setting the atmosphere is intimate. There is nothing quite like it.
Not surprisingly, Kidogo is sought after as a place for weddings, parties, anything really, and there is always an art exhibition underway.
Right now, as we come out of covid, Joanna's Candlelit Soirées are not to be missed happenings at Kidogo. A night of music and homely food for a select group!
Joanna Robertson – take a bow for making Kidogo Arthouse the fabulous Freo force it is today.
How does she do it? You may well ask.
We are pleased Joanna found time in her hectic schedule to explain to our Editor, Michael Barker, just how she does it!
Here is our podcast interview with Joanna. Enjoy!