This week we feature local Fremantle poet, Peter Burges.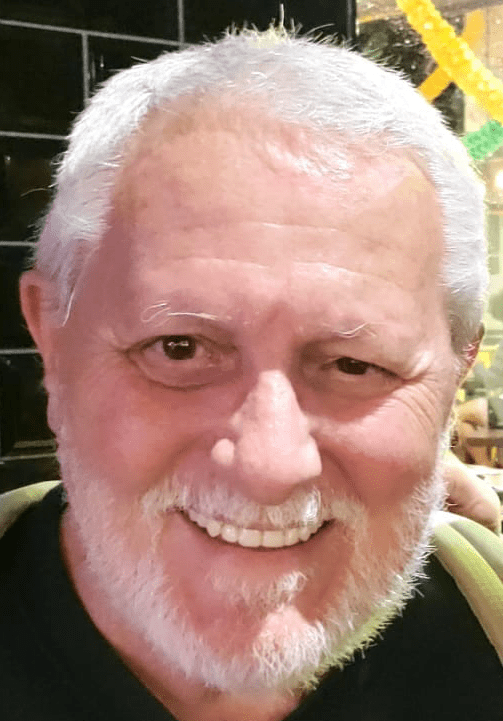 Peter Burges is a poet on a mission.
He published his first collection of poems, …through slow-turning days …, last year, 2019, and has a second working its way through the presses as we speak/write, and a third in advanced gestation, one apprehends.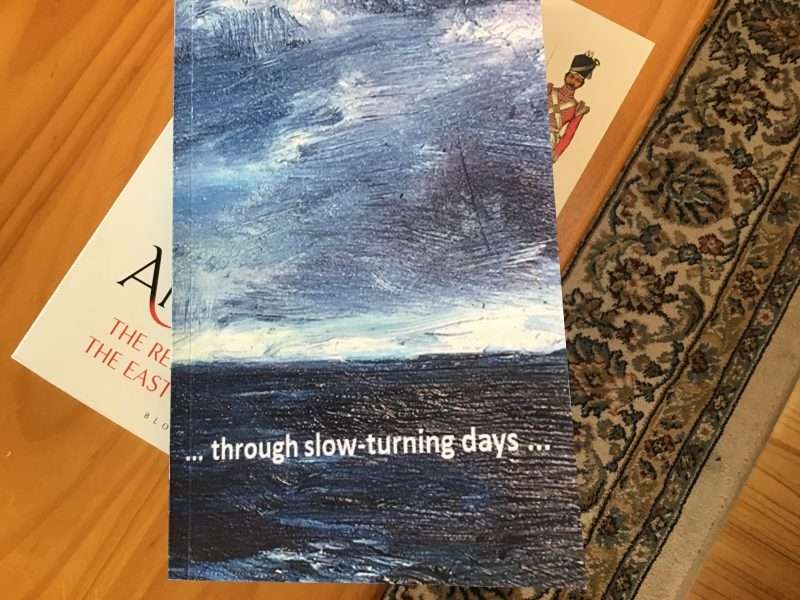 When we say a poet on a mission we don't do so lightly.
Peter has had the most interesting of careers. After 30 years working in Asia, he returned to Australia, and settled in Fremantle. All with the intention of doing what he loves. Writing poetry.
He is now a poet. That's his day job and, one suspects, a good part of a night job too. Or perhaps it's the other way round. If the stereotype is accurate and poets compose best in the night light, then being a poet is probably Peter's night job that often extends into the hours of daylight. After all, there have to be times to converse with family and friends, and take coffee, and debate the merits of writing one's memoirs.
On the topic of memoirs and interesting careers, both Shane McCawley's Foreward and a number of the poems in the slow-turning days collection hint at attention to an inner life. Peter indeed trained to be a Catholic priest, as a young man, then later, in Thailand, he entered a period of deeper contemplation, one imagines, as a Buddhist monk. Plainly, he is a person not only at ease with himself, but with the way the world works.
Ultimately Peter's experiences inform the poems he writes.
Peter's poetry form is mainly free. But it varies. Sometimes more narrative. Sometimes Peter teases the reader with a poem literally, physically, having a shape – as in Stairs, This Life, at p 110 of days.
Then there'll be what, for all money, looks like a play script, as in The Notification at p 100, with roles for a Lead and three Voices.
Something not dissimilar (sounds like a lawyer committed to double negatives is writing this!) is to be found in the epic Glitterband – what a title! – in the very centre of the book at p 59. In our discussion with Peter, which you can listen to shortly in the podcast, Peter explains its origins. Indeed, it is written to be performed, and has been.
Peter also says a poet sometimes has to decide if a poem is to be spoken or just read. It can affect its composition. That is particularly clear in these two instances. But most are well-suited to a quiet read. Which is as well, as some are quite confronting.
Peter's poems cover the gambit of human existence. Love, loss, memories, dispossession, injustice, the changing climate, to mention a few. Peter doesn't shy away from tough topics. But surely we expect our poets to challenge us in this way?
Of memories, the title poem, …through slow-turning days …, at p 22, is lovely. Jam trees. Who knows about them? Only people who grew up as kids on a country farm, I'd suggest. And yes, Peter was a farm boy!
You can purchase …through slow-turning days … from Amazon where the e-book is USD$10, and the paperback USD$19, i.e., around AUD$30 (including postage from US to Australia).
Or better still, purchase directly from Peter for $25 AUD.
Rather than drag on this introduction, listen to Peter discuss poetry and his own work with our Editor, Michael Barker. He's a very interesting poet!
And if you missed our earlier Poets Paddock features, here they are.