Apart from the landslide success of Hannah Fitzhardinge in being elected Mayor of Fremantle with 46.14% of the vote in a 5-way contest, there are a number of winners and losers in the hotly contested elections for a single Ward member from each of the Council's 6 Wards.
A number of sitting members of Council were returned. Adin Lang in City Ward, Doug Thompson in North Ward and Andrew Sullivan in South Ward defied the expectations of some, that they may be unseated, with strong performances.
Sitting Councillor Jenny Archibald was unopposed in East Ward.
Ben Lawver is a successful first time candidate for Hilton winning easily with 66% of the vote.
And Fedele Carmarda is the successful candidate in Beaconsfield Ward.
What is notable from the Mayoral and Councillor elections outcomes, is that the strong push by Marija Vujcic and her Team to be elected as Mayor and supporting Councillors was not supported by the voters.
In many respects the new Fremantle Council resembles and reflects the Council of recent years.
Here are the results as reported by he WA Electoral Commission.
City Ward

South Ward

North Ward

Beaconsfield Ward

Hilton Ward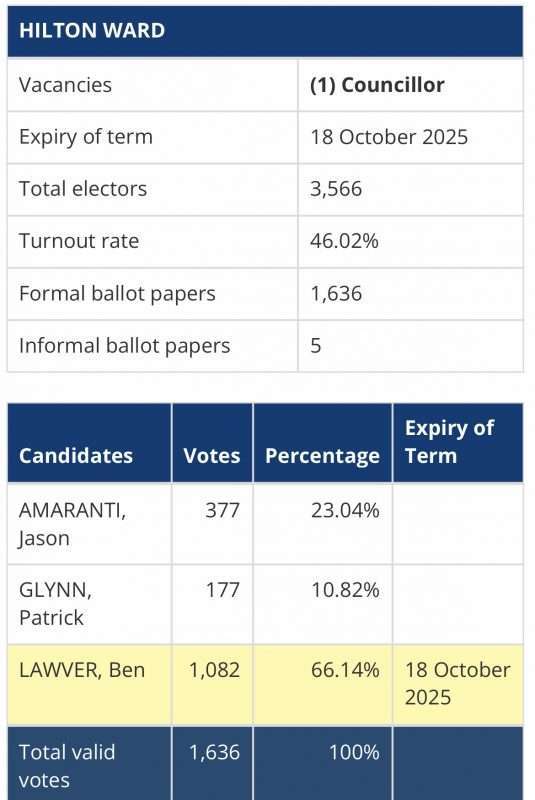 East Ward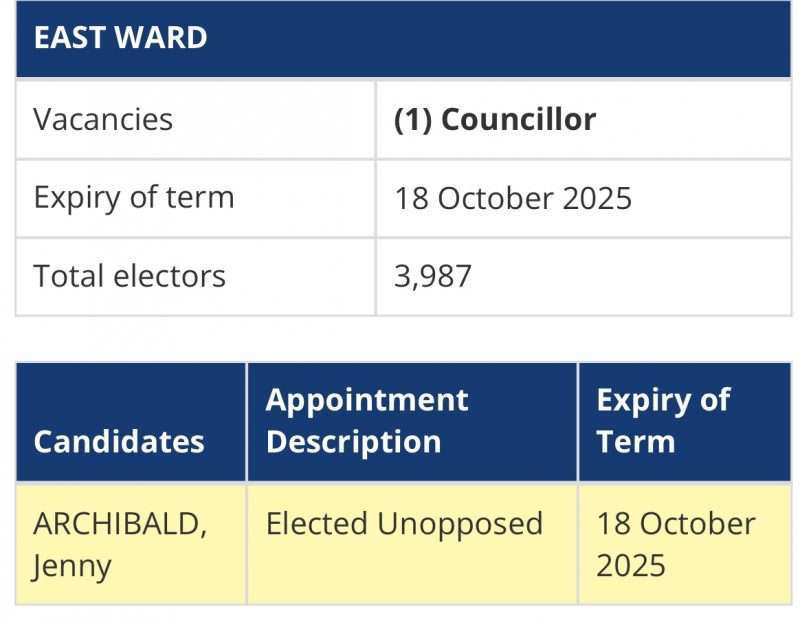 * This article was written by Michael Barker, Editor, Fremantle Shipping News
PLEASE HELP US TO GROW FREMANTLE SHIPPING NEWS
FSN is a volunteer-run organisation and we rely on the support of Freo people to keep making local news free. Thanks for helping!