In all the noise surrounding the proposed Victoria Quay film studio, few public specifics identify who might be lured there, but an underlying assumption seems to be "the same as Byron" – Hollywood.
If the studio is to escape the white elephant status some naysayers fear, though, capitalising upon Fremantle's Indian Ocean location is a must by way of immediate and serious engagement with the region's world-leading film industries.
India is an obvious target.
And remember, that is not just Bollywood. Kollywood (in Chennai) produces hundreds of films per year, so does Tollywood (in WA's sister state of Andhra Pradesh), the Kannada language industry (in Bengaluru) produces over two hundred per year. The Bengali one in Kolkata has produced world famous directors like Satyajit Ray.
Big though that Indian industry is, it now runs behind what was last year the world's biggest, that in … China.
That rise was assisted by Covid's attack on Hollywood, but China's industry has been rising inexorably, providing a massive market at home that attracts other global players as well as a cash-fuelled foray into territories held by those other players.
The Dalian-based Wanda property group's massive move into the film world was typical. Led by Wang Jianlin, it controlled half the theatres in America then attempted to purchase a Hollywood studio.
However, Wanda's growth was stalled by two issues relevant here to Fremantle developments.
First, it became a target of Xi Jinping's move to repatriate debt funds to China. The company had to liquidate property assets in cities like New York and Sydney.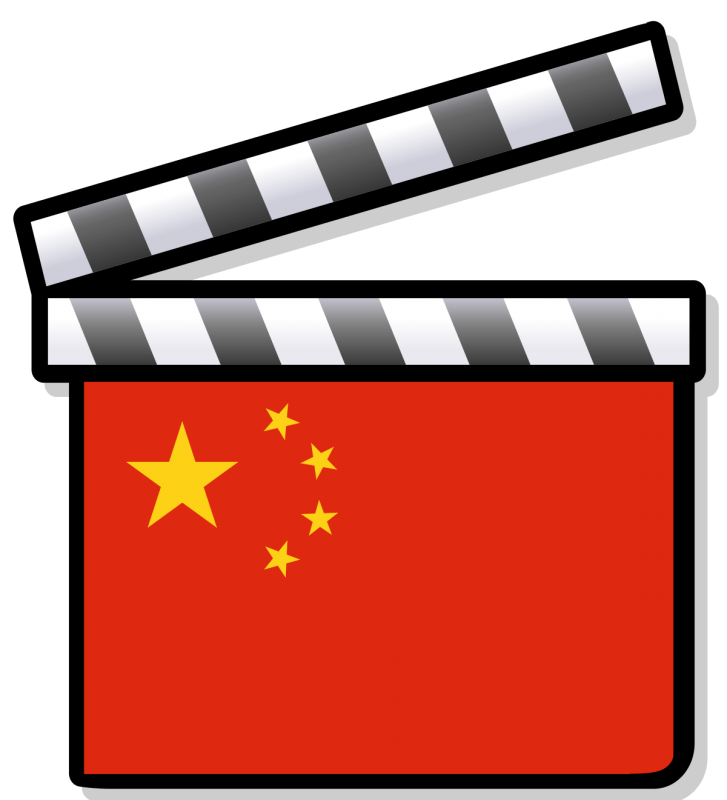 The obvious point here is that China's film industry, like every other avenue of life, has a strong element of State control..
Any player (like Fremantle) with ambitions in China must recognise and learn to manage that.
In recent years, for example, Chinese movie star Fan Bingbing has been humiliated by the Chinese government, her career stalled by the demanded repayment of $159 million in taxes.
Her case is similar to that of global entrepreneur, Jack Ma who himself has been heavily involved in the film industry.
PLEASE HELP US TO GROW FREMANTLE SHIPPING NEWS
FSN is a volunteer-run organisation and we rely on the support of Freo people to keep making local news free. Thanks for helping!
Wanda's second problem was that its massive film studio complex built in Qingdao flopped..
Allegedly costing $US8 billion and aimed squarely at attracting Hollywood it failed, according to industry commentators, because of location, over promising and under delivering, and poor filming conditions.
We might note in passing that WA probably fares well on that last aspect but might well need to work harder on the first two.
Wanda's problems aside, the Chinese film industry is here to stay..
A great example is the Dynasty Warriors franchise coming to Netflix. A "heroes battle" saga set in medieval China, it began life as a video game almost twenty years ago then morphed into film with spectacular success.
That underlines the need for Fremantle to be at the sharpest end of regional and global film production, because gaming and social media forms like TikTok are shaping film and television in much the same way that scripted series have challenged feature film production.
And that engagement should begin now, or at least well in advance of the scheduled studio opening.
For example, the Shanghai Film Festival has just begun its annual run. In all categories there are films from Russia, Iran, Poland, Turkey and even Malaysia, but none from Australia.
That event should be a target for a Fremantle-based industry.
Especially because WA has form here. Back in 2013, two local companies signed agreements to develop animated films with Chinese companies.
The-then ScreenWest CEO was Ian Booth who has been providing advice to the Victoria Quay developers, so he is well placed to renew the charge into the Chinese industry.
And more recently the Legend Media Group, formed to develop China-Australia film projects, has included China expert Dr Geoff Raby on its board.
That sort of expertise is crucial because, simply, the China film industry is different , evolving and challenging as well as commercially attractive.
So the better the expertise, the better likelihood of success.
Back in 2001, when China was negotiating entry to the World Trade Organisation, one of the key sticking points was China's tight restrictions on the number of foreign films that might enter the country and, so, detract box office attention from local productions.
Fast forward twenty years and things have changed, but the principles have not: know the market, and play by the rules.
Of course, at the wider level, that is precisely the issue in the current imbroglio that is the Australia-China relationship: Australia does not like the rules, at all.
If the Fremantle studio is to work profitably with China, then better knowledge and stronger negotiating skills will be needed than those presently on display in Canberra.
This article was written by Brian Stoddart