There's a lot being said out loud about using hydrogen as an energy source, but free of carbon dioxide – the so called 'Green Hydrogen'. It sounds quite fantastic. Let's hope it's real.
Wikipedia say this of the hydrogen economy –
The hydrogen economy is the use of hydrogen as a low carbon fuel, particularly for heat; but also for hydrogen vehicles, seasonal energy storage and long distance transport of energy. In order to phase out fossil fuels and limit global warming, hydrogen is starting to be used as it can be created from water, and its combustion only releases water and no CO2 to the atmosphere. Hydrogen is a powerful fuel – indeed a frequent component in rocket fuel – but there exist numerous technical challenges preventing the creation of a working large-scale hydrogen economy. Among these include the difficulty of developing long-term storage, pipelines and engine equipment due to hydrogen embrittlement, a relative lack of off-the-shelf engine technology that can currently run safely on hydrogen, safety concerns due to the high explosiveness/reactivity of hydrogen fuel with environmental oxygen in the air, and a lack of efficient photochemical water splitting technology to provide sufficient fuel.
The hydrogen economy is nevertheless slowly developing as a small part of the low-carbon economy. As of 2019, however, hydrogen is mainly used as an industrial feedstock, primarily for the production of ammonia, methanol and petroleum refining. Hydrogen gas does not occur naturally in convenient reservoirs. As of 2019 almost all (95%) of the world's 70 million tons of hydrogen consumed yearly in industrial processing are produced by steam methane reforming (SMR). Small amounts of hydrogen (5%) are produced by the dedicated production of hydrogen from water, usually as a byproduct of the process of generating chlorine from seawater. As of 2019 there is not enough cheap clean electricity (renewable and nuclear) for this hydrogen to become a significant part of the low-carbon economy, and carbon dioxide is a by-product of the SMR process, but it can be captured and stored.
Germany is a country looking at a green hydrogen future, and so it seems is WA – which is great news.
Today, the WA Government has welcomed a Joint Declaration of Intent between the Australian and German governments to deliver a Hydrogen Supply Chain Feasibility Study with a focus on renewable hydrogen.
 
The study will investigate the Australian-German supply chain and opportunities for renewable hydrogen exports.
 
Last month, the McGowan Government announced a $22 million funding boost for the Western Australian renewable hydrogen industry and brought forward the Western Australian Renewable Hydrogen Strategy targets by a decade.
 
As part of the State Government's $22 million investment, $1 million has been allocated towards development of a detailed supply chain model to review potential bottlenecks and factors affecting the export industry.
 
The Australian-German feasibility study will complement the work now underway in WA to drive a hydrogen export industry.
Here's what a manufacturing plant might look like, with thanks to Infinite Blue Energy.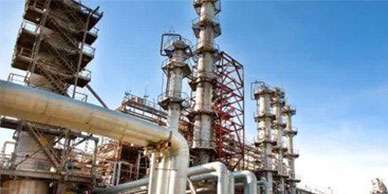 Regional Development Minister Alannah MacTiernan says –
 
"Sustainable offtake will be critical to developing a renewable hydrogen export industry in WA.
 
"Germany currently imports up to 70 per cent of its energy, and is eyeing renewable hydrogen for its future energy needs.
 
"Our Government has already undertaken significant work over the past two years with the German Government and industry to lay the foundations for our fledgling hydrogen industry.
 
"We welcome the Federal Government's Declaration of Intent with Germany, which will help drive forward our local hydrogen industry and support global efforts to reduce carbon emissions."
Let's keep,an eye on how this develops!