St Pat's redevelopment project, the biggest leap forward in St Pat's 50 year Freo history of supporting people experiencing homelessness, has been awarded a $3.8 million grant from Lotterywest.
John Carey MLA, the Minister for Homelessness, as well as Planning , Housing, and Lands, announced the game-changing news at St Pat's annual Supporter Event on Wednesday night.
St Pat's CEO, Michael Piu, thanked the Minister for personally honouring the work of St Pat's support staff, and for shining a spotlight on some of the amazing outcomes they've achieved.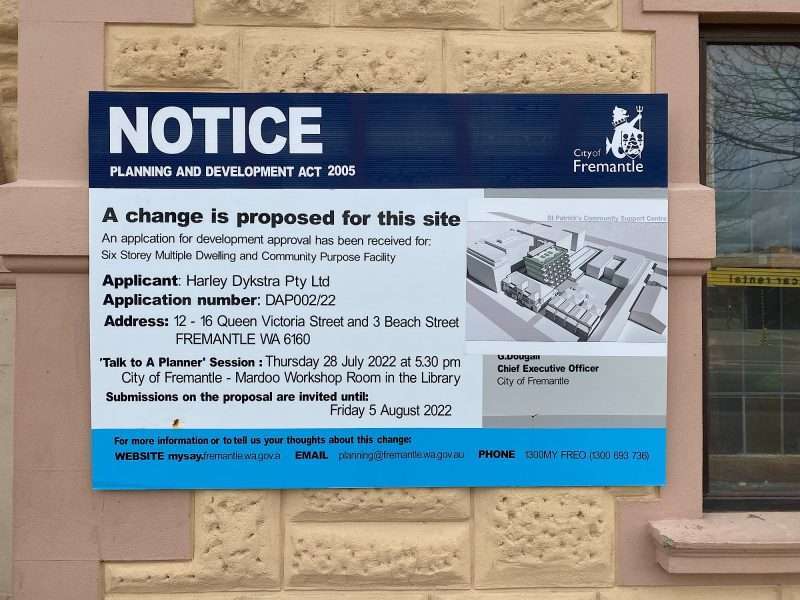 With the support of Lotterywest, St Pat's are one giant step closer towards the redevelopment of their planned Community Centre and Collaboration Hub, and building a better future for vulnerable people in the Fremantle community.
By the way, if you'd like to partner with St Pat's on this project and be part of the future of St Pat's, give them a call on 6372 4800.
At the Supporters Event special mention was made of panel members Youth Place Team Leader Amy, Aboriginal Services Peer Navigator Brett, HEART Assertive Outreach Worker Colwyn and HASP Support Worker Sepidah, and the MC, Leigh Sinclair, Executive Director of Imagined Futures.
WHILE YOU'RE HERE –
PLEASE HELP US TO GROW FREMANTLE SHIPPING NEWS
FSN is a reader-supported, volunteer-assisted online magazine all about Fremantle. Thanks for helping!
** Don't forget to SUBSCRIBE to receive your free copy of The Weekly Edition of the Shipping News each Friday!