Hello Freo fans, how are we this week?
Oh, I know. Nonplussed. Flattened. Wondering what went wrong and how it went so badly wrong, so quickly.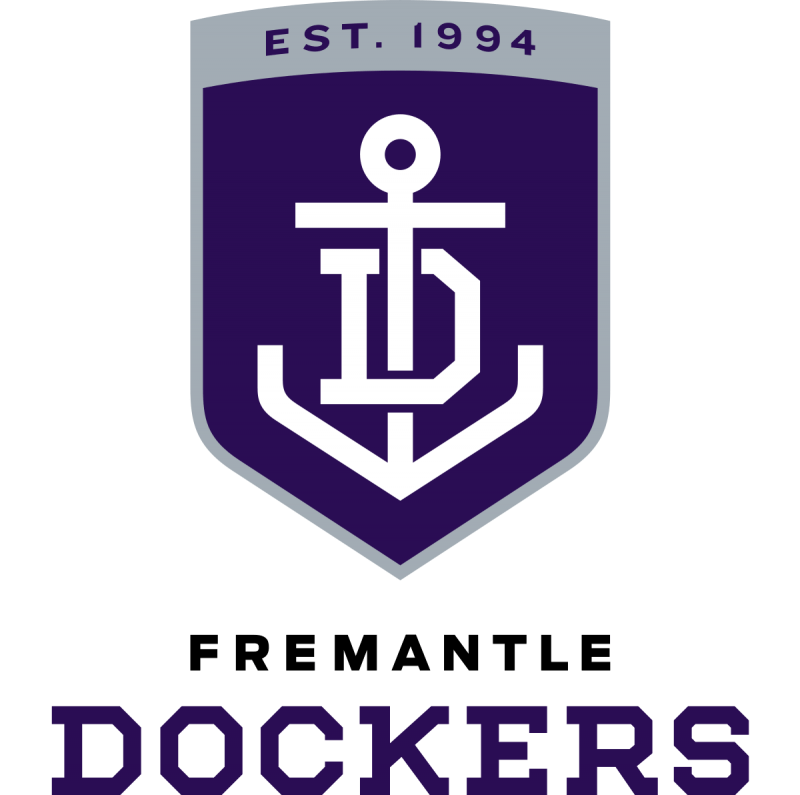 Midweek, Justin Longmuir urged his players not to catastrophise the situation. It was either a sensible and calming remark or a portent of worse things to come.
What really set me off this week was a photo snapped by a clear-eyed colleague at The Shipping News. A photo of a Fremantle scarf sitting in the window of a charity shop.
A charity shop.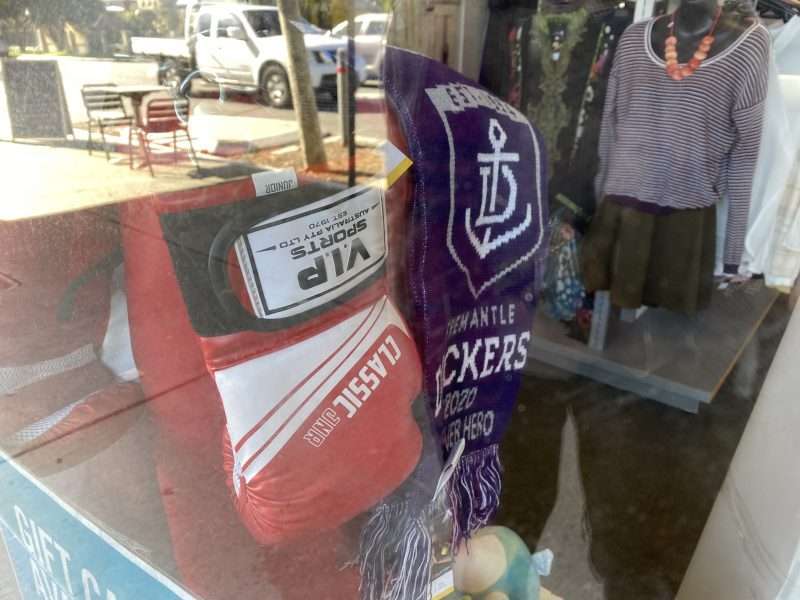 Had it really been abandoned? Was last week's defeat to Carlton the last straw for some heartbroken Docker fan? Had he/she/them really fallen so out of love … with Us?
I tried to imagine the decision and its aftermath. When this individual walked into the shop to offer up the scarf, did they offer a reason for discarding it?
Had they, moments before, been wearing it to keep out the cold?
Did they say something like: "I'm just bloody sick of it. Good luck to whoever wants it." Or did they say nothing?
Did they just turn their back and walk out?
It troubled me. You don't give your scarf away. You don't give up on your team.
Although sometimes people do I guess. For the good of their mental health.
I will never forget the 2014 semi-final defeat against Port at Subiaco. We were all over them that Saturday night and led by 24 points at half time, only for the Power to storm past and win by 22. It was heartbreaking.
With about ten minutes to go, a Fremantle supporter, who couldn't hide her disappointment any longer, packed up her things and walked past me. She had seen enough.
"Please don't go, "I pleaded.
"Shut up, I'll do what I want," she replied.
And she did. As was her right.
For most of us though – being staunch keeps us afloat. Lose belief, lose everything.
And so today we turned our attention to Round 18 and the prospect of an exquisitely, excruciating encounter with the premiership favourites Collingwood on their home deck, the MCG.
So it proved.
Let the record state M'lord, that Freo actually led the match for a total of four minutes and 33 seconds when they kicked the opening point. Hurrah!
Indeed, goals to Amiss, O'Meara and Banfield had us within five points of the Pies at the first change. Not bad.
After which, well, bad things did happen.
Collingwood simply tore us to pieces with a ten goal onslaught, led by the boy in the yellow boots Nick Daicos. So famous is he already, the not easily impressed Jonathan Brown described him as "one of the most exciting players we've ever seen."
I also need to note that this week marked Brett Roseberry's 500th game as an AFL umpire. Nice fellow Brett and the achievement is enormous. Collingwood's midfielders took the opportunity to shake him warmly by the hand before the match. It was a nice gesture.
Which was richly rewarded in the second term.
(Oh, here we go) thinks the independently minded reader.
Shut up independently minded reader. I don't write this for you.
When another soft free kick was awarded to the Pies, Brown summed it up neatly: "And there's another free kick to the Daicos family."
So that was it really. After half time we matched them well enough and outscored them in the second half, thanks largely to a fine three goal effort from Cyclone Treacy.
But the Pies had changed down a gear and done all they needed. They appear worthy flag favourites and will have that tested next week against Port.
Sadly, our injury woes worsened as Sean Darcy limped off with a crook knee and poor Brandon Walker could not even limp off. He left on a stretcher sucking furiously on pain medication.
That's worth remembering too – when Freo lose, we fans are disappointed, the players pay a much higher price.
Up next, we host Sydney. Before that, I'm going to find that charity shop to see if the Freo scarf is still there. If it is, I'll buy it.
If it's not, I'll take comfort in the thought that someone else wanted it.
To wear it and wave it. Next week.
Stay staunch.
Yours Truly,
Snaps Truly
* By our multi-talented and amazingly insightful footy scribe, SNAPS TRULY. Snaps has seen and done it all. He may or may not have been a fringe player at Fremantle. Who knows? Don't miss Snaps' report after each Freo Dockers match throughout the season.
** In case you missed SNAPS' and his fill-in Grumbles' other match reports, here they are.
WHILE YOU'RE HERE –
PLEASE HELP US TO GROW FREMANTLE SHIPPING NEWS
FSN is a reader-supported, volunteer-assisted online magazine all about Fremantle. Thanks for helping!
** Don't forget to SUBSCRIBE to receive your free copy of The Weekly Edition of the Shipping News each Friday!