How to make sure you get Fremantle Shipping News posts as soon as they're posted?
There's two ways.
1. Click on the FSN website during the day to spot the latest stories. They're all listed at the end of the home page.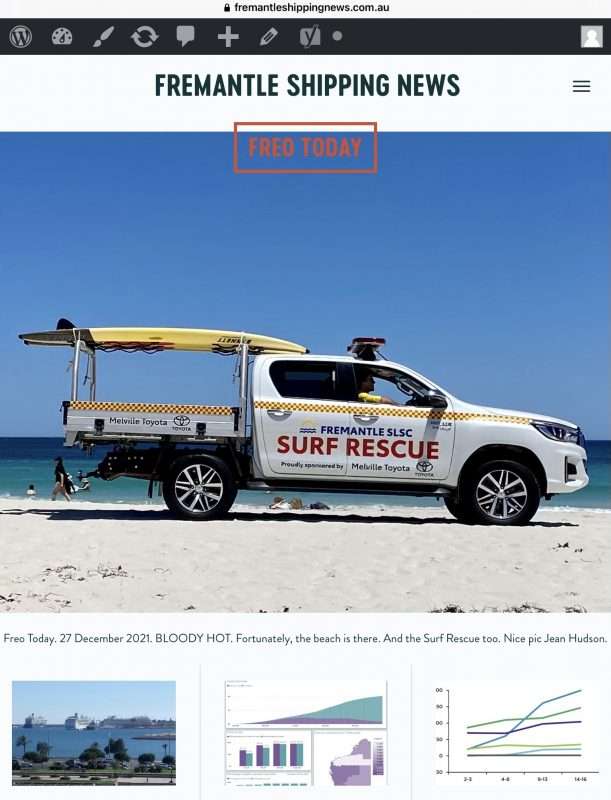 2. Or if you use Facebook/Meta, and like your news instantaneous, then follow these steps to make sure every new FSN post gets priority on your News Feed –
* Click account in the top right of Facebook.
* Select Settings and Privacy, then click News Feed Preferences.
* Click Manage Favorites and select Fremantle Shipping News. This means our posts will be shown higher in your News Feed, and you'll see our newest posts first.
Enjoy!
PLEASE HELP US TO GROW FREMANTLE SHIPPING NEWS
FSN is a reader-supported, volunteer-assisted online magazine all about Fremantle. Thanks for helping!
** BTW don't forget to SUBSCRIBE to receive your free copy of The Weekly Edition of the Shipping News each Friday (except during the Festive season.)