There's always something happening in our eclectic and beautiful port city!
Those of you heading elsewhere for Easter will miss the fabulous Fremantle International Street Arts Festival over the Easter long weekend 7-10 April.
Which means you will be missing over 160 performances across 12 pitches.
This Festival is loved by locals, visitors and artists alike – and back after a 3-year Covid hiatus. And not surprisingly, as it's the largest of its kind in Australia and will again see audiences flock to Freo over the four days of Easter.
The first Festival was held in 1999, and it has grown and grown over the years with around 150,000 people attending the event in 2019. The Festival will take over Fremantle with high-energy performances and artists all over the street and parks. The city will be transformed into an open-air theatre packed with amazing, weird and wacky performances.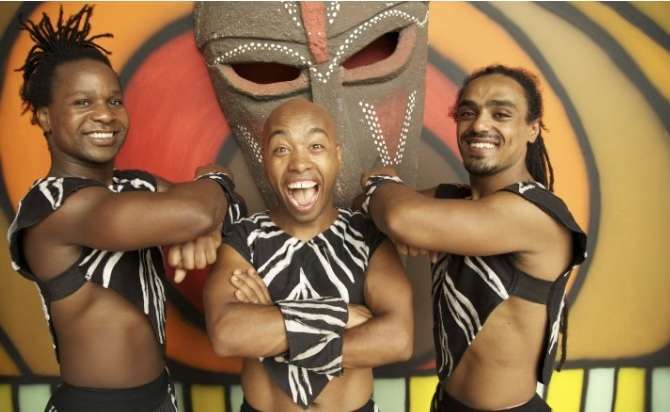 This year, the Festival welcomes international acts from Japan, Scotland, Zimbabwe, Ireland, Ethiopia, Germany, France, United Kingdom, Italy, the Philippines and the USA. They will join performers from around Australia.
Fremantle takes on an even stronger cosmopolitan vibe during the Festival with the Cappuccino Strip closed to vehicles, allowing venues to extend their alfresco dining out onto the street.
And remember, buskers traditionally earn a living with cash and coins placed in a hat – so fill those hats if you enjoy the show.
Dates
Friday 7 to Monday 10 April 2023, Easter Weekend
Program times
The free program takes place from:
• 12 pm – 5 pm, Friday 7 April
• 12 pm – 9 pm, Saturday 8 April
• 12 pm – 9 pm, Sunday 9 April
• 12 pm – 5 pm, Monday 10 April
Pitches or festival stages will be located at
Walyalup Koort, FOMO, the Cappuccino Strip, Esplanade Reserve, Fishing Boat Harbour, Fremantle Prison and The Old Courthouse.
There will also be roving performances throughout the city centre.
The following road closures will be in place from 5 am, Saturday 8 April until 10 pm, Monday 10 April 2023
• Market Street / South Terrace from the corner of Cantonment Street through to the corner of Parry Street
• High Street, from Market Street to Pakenham Street
For full program details and all other events in Fremantle, look here.
The Shipping News will be there to keep you up to date with photos.
* STORY by our Jean Hudson @jeansodyssey. Jean is also a regular feature writer and photographer here on the Shipping News. You may like to follow up her informative Places I Love stories, as well as other feature stories and Freo Today photographs, right here.
WHILE YOU'RE HERE –
PLEASE HELP US TO GROW FREMANTLE SHIPPING NEWS
FSN is a reader-supported, volunteer-assisted online magazine all about Fremantle. Thanks for helping!
** Don't forget to SUBSCRIBE to receive your free copy of The Weekly Edition of the Shipping News each Friday!