I could be magnanimous…and say that, for a while, it was a close-run thing.
I could acknowledge how battered and bruised and plucky the Eagles veterans were – how brave their soldiers.
But frankly – I am done with footy as war metaphors. It is not a war. It is footy. And we won.
And we won easily, by 41 points.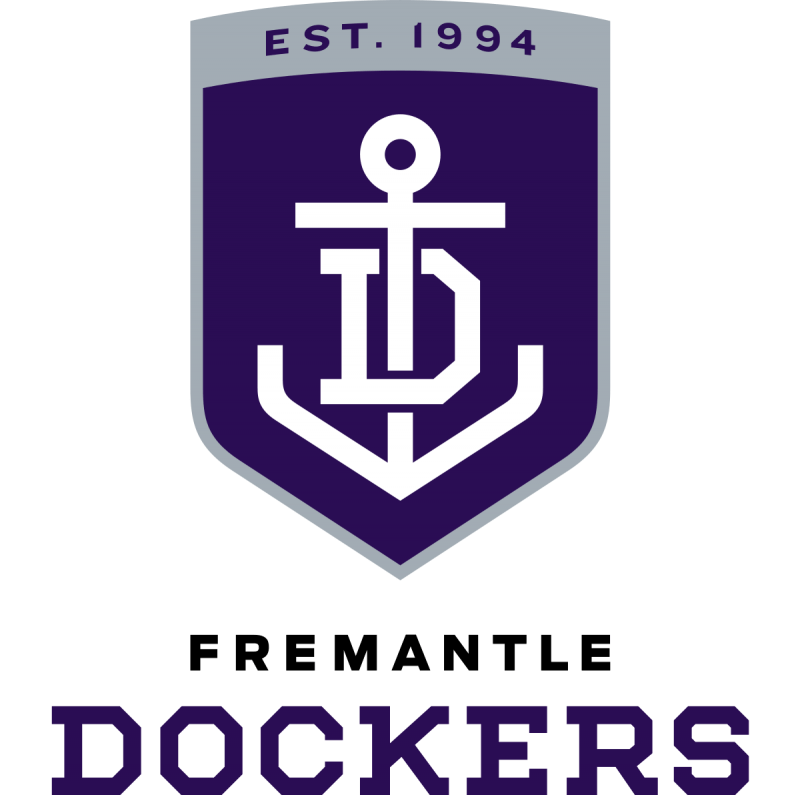 And Michael Frederick did a flying back flip after a brilliant goal, which was worth the price of admission alone.
So there.
I could be magnanimous, but when Luke Jackson kicked our first goal and the crowd roared with delight, I wanted to stick it to the naysayers at The West Australian newspaper which targeted him so ruthlessly last week. To describe the performances of a 21-year-old playing just his second game with a new club as "shocking" and a "horror" start was absolutely miserable.
I could be magnanimous, but instead I chose to roar, "Never buy the West Australian again!" as the ball made its way back to the middle.
The first quarter was a beauty. I begrudge Jack Darling all the time and will continue to be amazed at his accumulation of soft free kicks, but I cannot begrudge Oscar Allen. His three goals gave the Eagles a one point lead on the siren.
For Freo, two goals apiece from a resurgent Michael Walters and Jye Amiss told us – and particularly Fox Footy commentator and anti Freo foghorn David King, that Fremantle looked to have shrugged off the malaise of the opening weeks and could indeed play with run and dash.
In the second quarter, we began to win more footy out of the middle, where Caleb Sarong – later the recipient of the Allen-Glendinning Medal – (see what I did there?) really got to work, and at half time the margin was out to 22 points.
On the big screen, the Prime Minister Anthony Albanese got a few cheers and a few boos. He was standing next to the property developer, Nigel Satterley who could well have been the target of at least some of them.
I haven't mentioned Matt Taberner because he had only marginally more impact than the woman in front of me playing Candy Crush on her phone. It was suggested, again cruelly by some, that perhaps it is time for him to be "sent to the farm."
I'm not so sure. I had a rabbit when I was a little boy. Her name was Cleo. And she was sent to a farm too. And I never did see her again.
Anyway, the Eagles battled back strongly in the third and when Jack Darling kicked the opener in the last – the margin was back to two points.
I was not concerned. Oh, sure for a moment that old anxiety threatened to choke me again, perhaps the anti-vaxxers are right, but goals to Brayshaw and Michael Walters and some brilliant work from Sam Switkowski burst the game wide open.
What a thrill to see those repeat entries and the marks and goals that followed. What a relief to be reminded that this is the footy we saw last season and want to see again.
I could be magnanimous, but when Freo began piling on the goals with about ten minutes to go, it was with great delight I noticed, as usual, that Eagles fans were leaving in a hurry.
"Lock the gates, lock them in!" I roared, in honour of a good friend of mine Floyd who first shouted that out many years ago.
I could be magnanimous, but I don't want to be. I want to be ruthless.
We thrashed them.
And when Alex Pearce took hold of that Derby Trophy for the fourth time in a row, I thought to myself, we might even need a bigger mantelpiece.
We sit in ninth place, just outside the eight.
* By our new, multi-talented and amazingly insightful footy scribe, SNAPS TRULY. Snaps has seen and done it all. He may or may not have been a fringe player at Fremantle. Who knows? Don't miss Snaps' report after each Freo Dockers match throughout the season.
** In case you missed SNAPS' other match reports, here they are.
While you're here –
PLEASE HELP US TO GROW FREMANTLE SHIPPING NEWS
FSN is a reader-supported, volunteer-assisted online magazine all about Fremantle. Thanks for helping!
** Don't forget to SUBSCRIBE to receive your free copy of The Weekly Edition of the Shipping News each Friday!