This afternoon, at around 3.35 pm, a shark, of a presently unidentified species, attacked a young woman in the Derbarl Yerrigan at North Fremantle after she entered the water having been attracted by a passing pod of dolphins. Tragically, she died on the banks of the river a short time later.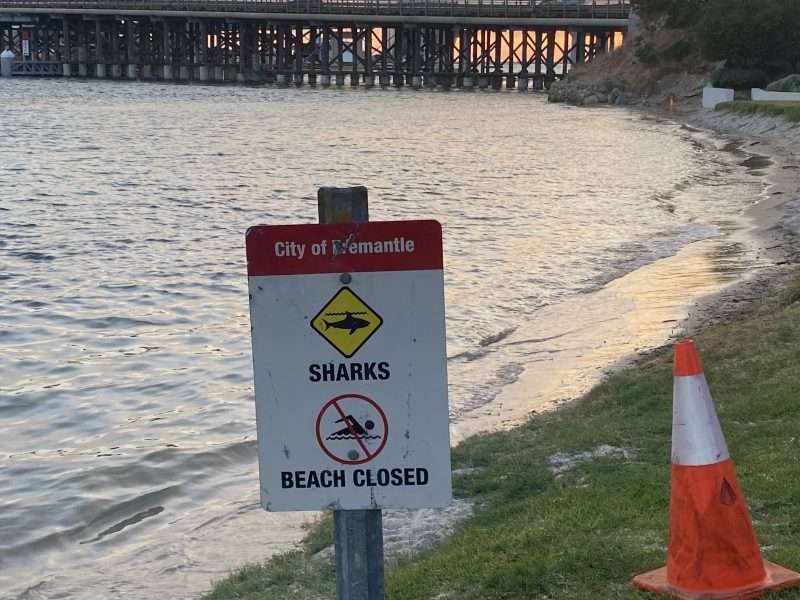 During the afternoon, social media was working overtime covering the tragedy and traditional media were on the scene soon enough.
Here are the ABC TV crew getting ready to broadcast news of the awful tragedy during the evening news bulletin.
And here is the WAToday report of what is known so far about the tragedy.
Here's a gallery showing more of the location in Fremantle where the tragedy occurred, quite near the Old Traffic Bridge, Fremantle.
Our thoughts are with the family and friends of the young woman who died in such tragic circumstances.
* By Michael Barker, Editor, Fremantle Shipping News
* Photographs by Jean Hudson @jeansodyssey
WHILE YOU'RE HERE –
PLEASE HELP US TO GROW FREMANTLE SHIPPING NEWS
FSN is a reader-supported, volunteer-assisted online magazine all about Fremantle. Thanks for helping!
** Don't forget to SUBSCRIBE to receive your free copy of The Weekly Edition of the Shipping News each Friday!