The State Government has announced today it will launch a new stand-alone home-grown AC/DC/Bon Scott-inspired event in Freo next year.
High Voltage is a free event that will take over the streets of Fremantle on Sunday, 7 May 2023, with a massive outdoor, family-focused musical procession across multiple music and fan zones throughout the heart of Freo.
It comes after the huge success of 2020's 'Highway to Hell', which was dubbed the world's longest stage after Canning Highway was transformed into a 10 kilometre music route. The State Government estimates that Highway to Hell attracted nearly 145,000 people with a $6.1 million direct impact on the local economy, as well as bringing in more than 1,000 out-of-state visitors to WA, who spent nearly $1.7 million in the State.
Rather than a single straight route, High Voltage will be a new street circuit-style event with businesses across Fremantle activated to give the event a giant festival feel.
The Premier Mark McGowan explained that "High Voltage is a one-day, all-new rock and roll event featuring musicians, artists and performers on decked out roving stages touring the heart of Fremantle on a circle route, as well as headlining across numerous music zones in Fremantle and South Fremantle."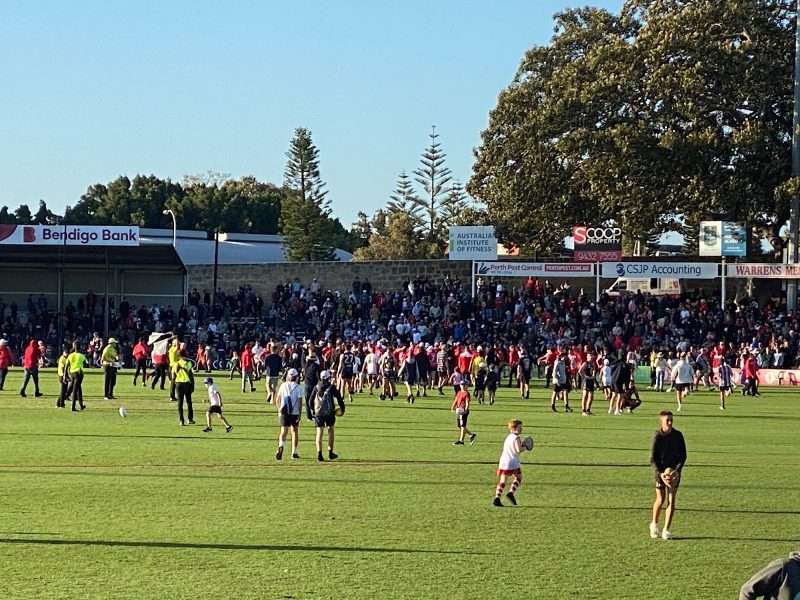 The musical procession is planned to pass by multiple 'celebration zones' which people can enjoy throughout the day, including –
* Fremantle Oval for all music fans.
* South Beach for DJ and electronic music fans.
* Esplanade Park for families and kids.
It's expected thousands of visitors and locals will attend the free community event which will pay tribute to Bon Scott, the Fremantle-raised former lead singer of AC/DC. As local Freo MLA Simone McGurk accurately noted –
"Freo locals are proud to claim Bon Scott as one of our own, so it's great we can put on another fitting celebration of his music so it can be enjoyed by everyone."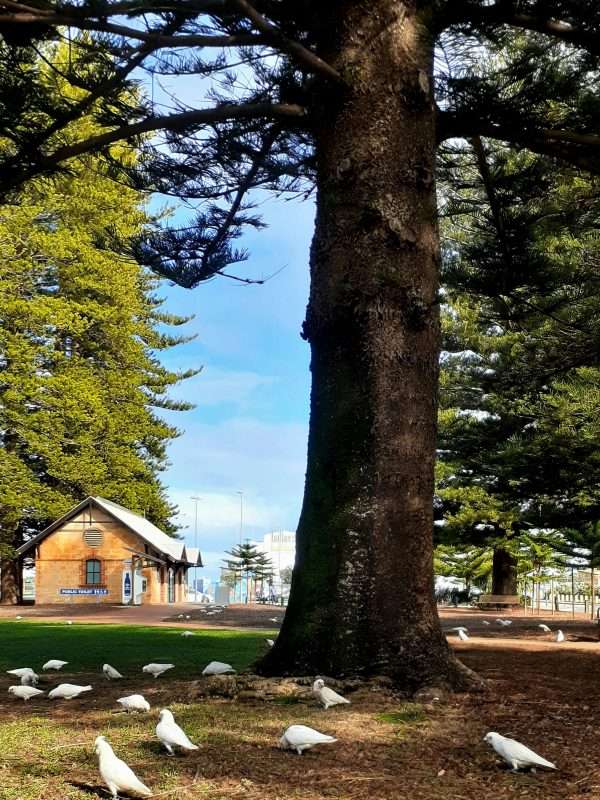 High Voltage is a State-owned event delivered by Tourism WA and produced by Perth Festival's new out-of-season Special Projects arm. The good news is the celebration is intended to become an annual event.
Full program detail on the celebration of music, art and entertainment will be revealed in March 2023.
WHILE YOU'RE HERE –
PLEASE HELP US TO GROW FREMANTLE SHIPPING NEWS
FSN is a reader-supported, volunteer-assisted online magazine all about Fremantle. Thanks for helping!
** Don't forget to SUBSCRIBE to receive your free copy of The Weekly Edition of the Shipping News each Friday!