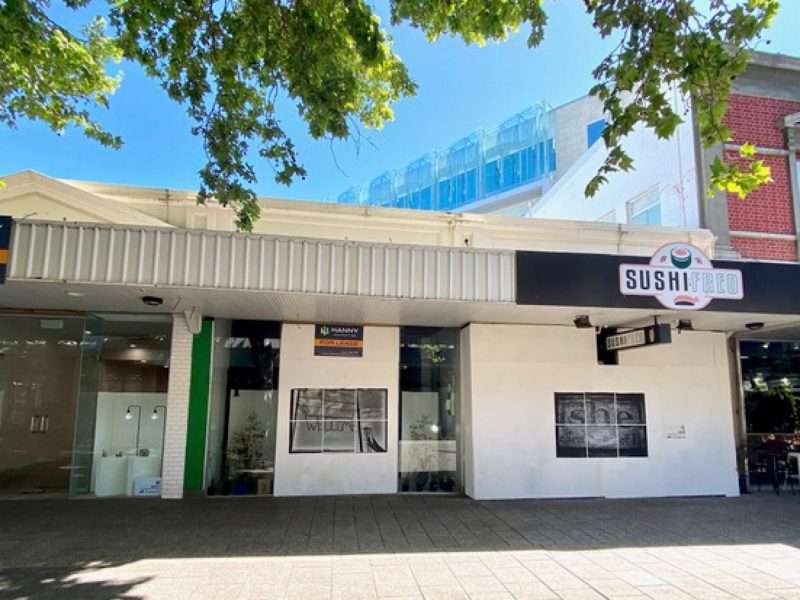 Wednesday morning just gone, 8am. The Mall Fremantle.
Standing in the Mall looking at one of the recently installed SG windows I caught the eye of a young street dweller who asked what I was doing.
I said I was enhancing the windows.
Why? He asked … I feel like kicking it in!
That would be a shame – I said.
Why are you doing it? He again demanded.
… Because I want to make it beautiful for you.
Why?
So you can have something lovely to look at – to lift your spirits.
He looked at me and said…. give me your hand!
I presented my hand, palm up.
He said – turn it over. I did.
He took my hand and kissed the back of it – and walked away.
I nearly burst into tears.
The young man's response was pure poetry. That is why beauty matters.
Day 7 – all is calm in the Mall.
* By Ros De Souza, Street Gallery coordinator
We should also mention that SG has gained wonderful sponsors such as: the letting agents who have bought into the program; All Glass Cleaning who have committed to a monthly clean of the windows as their community commitment; Fremantle Camera House who printed the Art bill posters for these premises as their contribution to enhancing the city for Fremantle Design Week; Harbour Plants who loaned the plants to enhance the difficult windows; not to mention Ros, and Ros's friend Jane who washed, scrubbed and painted with her to get the show on the road!
You should take a wander, day or night, to check out the SG. Some really nice stuff on show. You can buy it if you like!
And here's our earlier story on the Street Gallery.
WHILE YOU'RE HERE –
PLEASE HELP US TO GROW FREMANTLE SHIPPING NEWS
FSN is a reader-supported, volunteer-assisted online magazine all about Fremantle. Thanks for helping!
** Don't forget to SUBSCRIBE to receive your free copy of The Weekly Edition of the Shipping News each Friday!