The Productivity Commission, or ProdComm, based in Canberra, was asked, during the tenure of the former Coalition Government of Scott Morrison, to look at how productive Australian ports, including Fremantle, are in handling their commercial freight container businesses.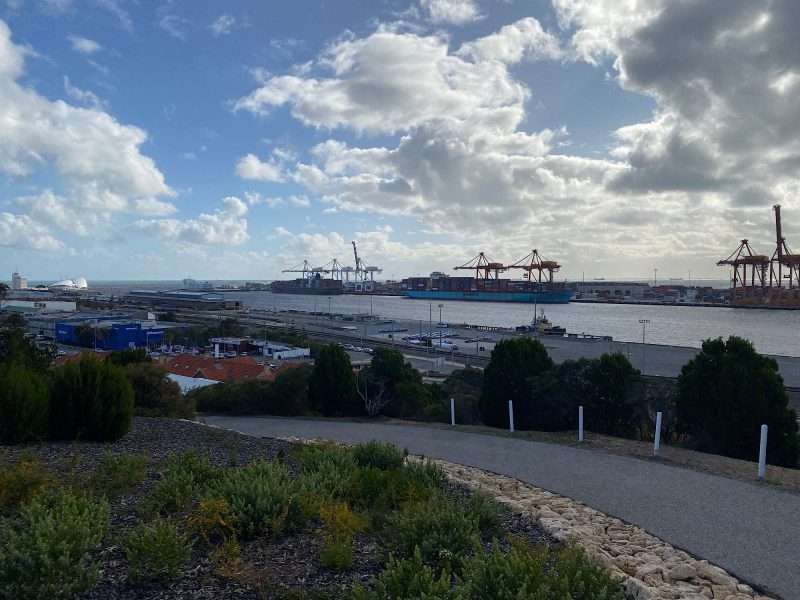 A week ago, the ProdComm produced an Interim Report entitled Lifting productivity at Australia's container ports: between water, wharf and warehouse. It was authored by Dr Stephen King, Presiding Commissioner, and Ms Julie Abramson, Commissioner.
The Interim Report provides preliminary findings, much information, and a call for more information from maritime industry participants, as well as public submissions by mid October.
Here are the key findings so far.
And here are some diagrams that explain how so many activities are connected with the container freight businesses at ports.
And here's a good explanation of what happens right there Portside.
Fremantle is one of the smaller ports, but still a significant player in the maritime industry. In ProdComm's productivity rankings it's around the middle. The charts comparing ports around the world and around Australia make for interesting reading.
One gathers having more cranes at Freo Ports would make a difference to operations, and that would also require more skilled labour of the sort mentioned in this chart.
In light of the Interim Report, Fremantle Shipping News approached Fremantle Ports and the MUA, WA Branch for their initial takes on findings and other commentary to be found in it.
Neil Stanbury, Manager Government and Public Relations at Fremantle Ports told us that –
'We were pleased to see the Productivity Commission's draft report. It's welcome because it puts attention back on the efficiency of the ports sector, which is hugely important to the success of the WA and national economy. Ports tend to silently operate without a great deal of public focus and that's not always a good thing. The type of scrutiny that the commission brings is always good.
'Fremantle Ports is continually looking for new ways to be more efficient, whether it's in faster and safer ship movements, cargo handling or supply-chain improvements. Examples of that in the past have been the introduction of our Traffic Marshalling Area on Rous Head which largely consigned truck snarls to history. We've introduced more efficient container pick-up systems and Fremantle was the first container port in the world to introduce dynamic under-keel clearance technology for container ships. Last year we began turning large container ships on arrival so they can leave more quickly at night – we're now turning 67% of ships which is a great step. Every initiative we do helps.
'We currently put far more containers on rail than any other state – 20.9% versus the five-state average of just 11.4%. For March, we hit 24.3%. Containers on rail are more sustainable, safer, quieter and that 20.9% equates to around 109,000 truck movements a year off our roads. Our research shows the Fremantle community very strongly supports containers on rail.
'In terms of container crane rate per hour, our terminal operators in Fremantle have one of the best rates in Australia, but we acknowledge we can do more. When new 10-year container terminal leases with Patrick and DP World were finalised last year, we were the first container port in Australia to put in place an agreed structure on infrastructure charges – a contentious issue at Australian ports that was raised by the commission. Our leases also incorporated new KPIs and incentives to drive improvement in Fremantle's land-side and quay-side performance.'
After referring to Figure 9 from the Interim Report (set out above), Mr Stanbury added –
'In other areas we're developing a suite of digital technologies to improve visibility, transparency and reliability at our port, using a Digital Twin, Supply Chain Data Hub and we're also planning to introduce a new modelling tool to optimise documentation and tracking of containers. By sharing key data with port partners we think we can influence downwards the cost per container ($/TEU) for importers and exporters and improve our global container port ranking (World Bank/IHS Markit Container Ports Performance Index).
'The report also points out Australia must invest in the assets we need to handle bigger ships, as well as adopt technology used overseas. That's exactly what we're doing with Westport at the moment and we're also working towards how both the Inner and Outer Harbour non-container trades can be optimised, so we get the best out of our current assets in a way that minimises impact upon the community.
'There's no doubt we can improve further and we're very focused to do that. Our new 2027 strategic plan is very ambitious and sets 12 very clear goals for us around sustainability, safety, efficiency, reliability and providing capacity for importers and exporters.'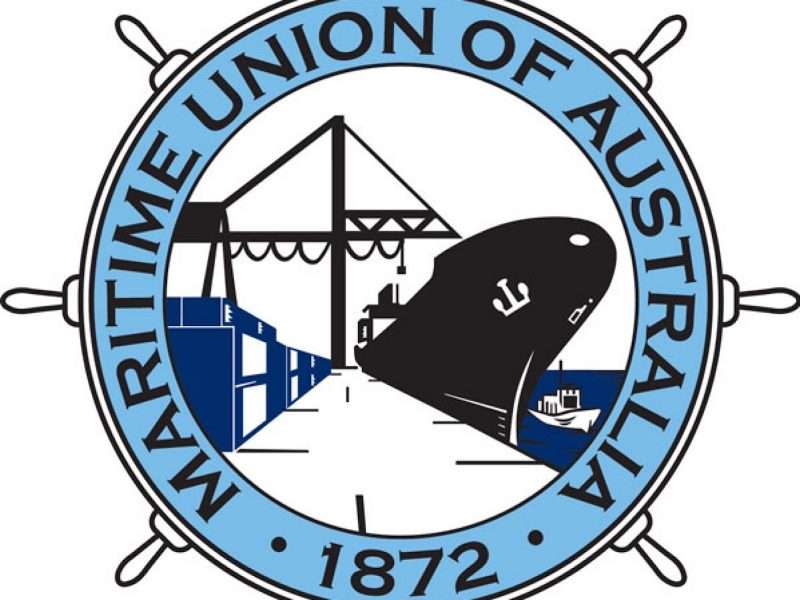 By contrast, in a Statement issued today, Paddy Crumlin, National Secretary Maritime Union of Australia states –
'The Productivity Commission has made more than ten findings which are critical of management, port company owners and the former federal government but once again, workers are bearing the brunt of criticism in the media from the inept managers who share responsibility for Australia's port productivity woes.
'The real story is the chronic institutional failure of management, capital and government to avert the Australian supply chain crisis through a combination of corporate negligence and political hubris.
'In the case of Svitzer, this was done in concert with a parent company, Maersk, which posted a $22bn profit last financial year off the back of global supply chain problems which it helped to develop through cartel conduct and abuse of their international market power.
'These corporate rent-seekers continue to perpetuate overblown, outdated and unsubstantiated myths about their own workforce in an attempt to garner sympathy ahead of what we can only assume will be another round of militant employer misconduct during the bargaining period for future agreements.
'These same employers obfuscated and delayed during bargaining for a period of over two years, including in one notorious case seeking at the last minute to throw workers back on the Award.
'For them to now blame their workforce when the evidence of their commercial and economic vandalism was plain for all to see is just laughable.'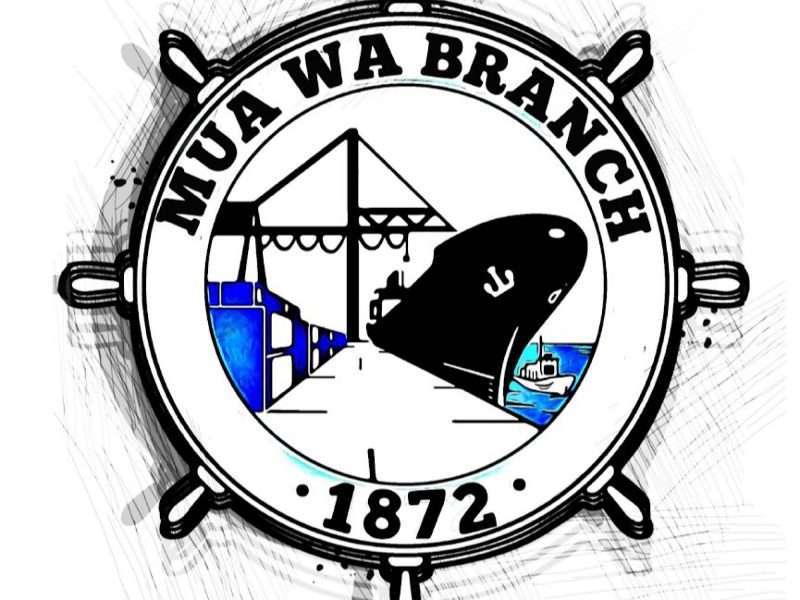 Will Tracey, Secretary of the MUA WA Branch responded to Fremantle Shipping News in a lengthy analysis of the interim report observing among other things that –
'- Scott Morrison and the Liberals tasked the Productivity Commission with blaming Australia's supply chain crisis on the MUA as a smokescreen for their own long-term failures and neglect.
– Maritime workers are regularly the subject of highly politicised attacks in the media by the Liberals but the reality of working on the waterfront doesn't match the lies spun by Scott Morrison or Peter Dutton.
– Our maritime logistics system is hampered by long-term failures to invest in transport infrastructure beyond our seaports and by the international shipping cartels' rampant price gouging and timetable manipulation.
– Businesses and consumers are paying twice for the failures of the former Liberal Government; through spiralling freight prices and massive delays caused by infrastructure congestion that has nothing to do with stevedoring workers at our ports.
– The impact of waterfront workers demanding fair pay, safety at work and job security is inconsequential compared to international shipping price rises of up to 1000% and almost a decade of underinvestment in road and rail infrastructure between our seaports and our domestic supply chains.'
As to productivity of Australian Ports, Will Tracey said 'Long term productivity gains have been delivered by the workforce consistently over the past 20 years.'
On the question of benchmarking of Australian Ports against International Equivalents, Mr Tracey contended Australia has the fastest dry bulk loading in the world – and said that at 48 tons per minute it is almost double the speed of the nearest competitors Columbia (28 tons per minute) and Brazil (25 tons per minute).
In relation the impact of 'International Shipping Cartels on Australian Businesses and Consumers', Mr Tracey added that –
'- Expert advice from organisations such as the Centre for Supply Chain and Logistics at Deakin University has identified the expansion of Australian flagged and crewed cargo vessels as crucial to improving Australia's supply chain resilience and performance.
– The greatest contributor to international freight price increases and delays in the international supply chain is the cartel conduct of international shipping lines which operate with legislative exemption from the Australian Consumer and Competition Act (Part X exemption).
– In recent years, the price of shipping a container around the globe has increased by 700% – 1000% as international shipping cartels leapt on the unique conditions during COVID to extract maximum profit.'
Mr Tracey also sought to dispel what he labelled as 'misinformation about maritime workers,' to be found in the Interim Report, saying that
• Australian ports are not poor performers
• Labour productivity in ports has increased dramatically
• MUA agreements provide for highly flexible labour allocation
• Australian ports have good safety practices.
He also said there is observable –
• Diversity and recruitment in Enterprise Agreements
• New technologies and Enterprise Agreements
• Improving productivity at Australian ports
• No labour shortages in Australian ports
• Australian ports are a magnet for politicised misinformation.
As to the question of Australian ports being poor performers, Mr Tracey was at pains to point to the submission of Deakin University to the ProdComms inquiry that "World Bank Logistics Performance Index have sample and methodological issues that limit their use or do not factor in the characteristics of the Australian market". This is because:
• the ranking doesn't account for the fact that larger ports service larger vessels with more cargo. Taking this into account, Australian ports sit at the middle of the ranking, which partly reflects their role as gateway rather than transshipment ports. As a result, the best ranked port in Australia is Bell Bay, and small ports like Port Moresby and Noumea also rank quite high.
• Deakin University conclude that 'Australian ports are relatively efficient when compared with similar international ports'.
• The World Bank ranking is based on measuring the time from when a vessel arrives at the outer port limit to the time it departs its berth. This includes 5 separate steps, which include: waiting time at anchor, time for pilot vessels, tug boats, customs clearance, steaming into port, attaching lines, installing gangway, getting approval to load/discharge, conducting safety inspections, completing vessel repairs, powering engine down and then up, securing vessel supplies, and arranging for crew to go ashore and return.
– The work carried out by MUA members loading and discharging containers is only one part of this whole set of complex operations.
– There is no causal link between these rankings and clauses in Enterprise Agreements for
stevedoring workers.
So there we have it. Lots of contention. More debate yet to be had. We look forward to reporting to you on it and to seeing the final report of the ProdComm.
* By Michael Barker, Editor, Fremantle Shipping News
While you're here –
PLEASE HELP US TO GROW FREMANTLE SHIPPING NEWS
FSN is a reader-supported, volunteer-assisted online magazine all about Fremantle. Thanks for helping!
** Don't forget to SUBSCRIBE to receive your free copy of The Weekly Edition of the Shipping News each Friday!