Fremantle Shipping News loves birds, as do so many of our Shipees!
Our recent articles on birds including Native Birds To Be Found Around Freo and Introduced Birds To Be Found Around Freo by Mark Hutchison have been very popular.
There is so much to be learned about our feathered friends. And many are endangered.
A good way to learn more, and have a good time doing so, is to join BirdLife WA.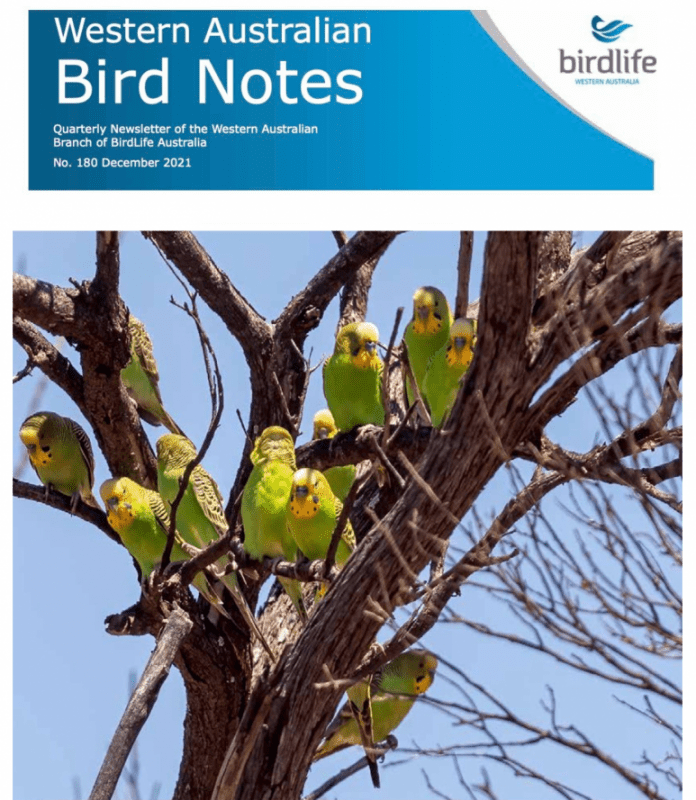 BirdLife WA is part of BirdLife Australia, which is Australia's largest organisation devoted to the future of our native birds. For over 100 years it has been advocating for native birds.
The good news is, you don't have to be an expert to get involved, you just keen to be interested.
BirdLife WA conducts weekly bird walks.
Recent areas visited included Thompson's Lake, Pelican Point, Lake Joondalup, and Garvey Park in Ascot.
Walks last for around two hours, and are led by a knowledgeable volunteer. New birders are accompanied by more experienced ones. A bird count is taken at the end of each walk to ensure all sightings are recorded and added to the Australian bird data base, Birdata.
Or perhaps you'd just like to hear presentations by expert guest speakers which are held every fourth Monday. Recent topics have included Fairy wrens and Shore birds.
The next guest speaker will be Ryan Carter on the Abrolhos Island Button Quail.
Talks are open to members and non-members, although in these Covid days, people are encouraged to book via Eventbrite.
BirdLife would love to welcome you into the flock. (Oops, another bad pun.)
To find out more go to BirdLife WA's Meta/Facebook page.
Or email BirdLife WA. for a copy of its enews. You can also subscribe to BirdLife's quarterly magazine.
So, support BirdLife WA today. There's a lot of fun and learning to be had.
* Thanks to Betty Bryant of BirdLife WA For the words, and to Jennifer Sumpton for the pics.
PLEASE HELP US TO GROW FREMANTLE SHIPPING NEWS
FSN is a reader-supported, volunteer-assisted online magazine all about Fremantle. Thanks for helping!
** Don't forget to SUBSCRIBE to receive your free copy of The Weekly Edition of the Shipping News each Friday!