Time flies, especially when you're having fun.
It's hard to believe the third Fremantle Biennale opened, with Moombaki, on Friday 5 November, and will finish this Saturday night 20 November, with Moombaki.
It's been fabulous. Congratulations to all concerned. Take a bow everyone!
BUT … it's not over yet.
Here's a list of the things not to miss tonight, and over the weekend, before Moombaki lights up Coogee Beach to bring festivities to an end on both Friday and Saturday nights.
Some are on for one night only, others for more than one more performance. Get there!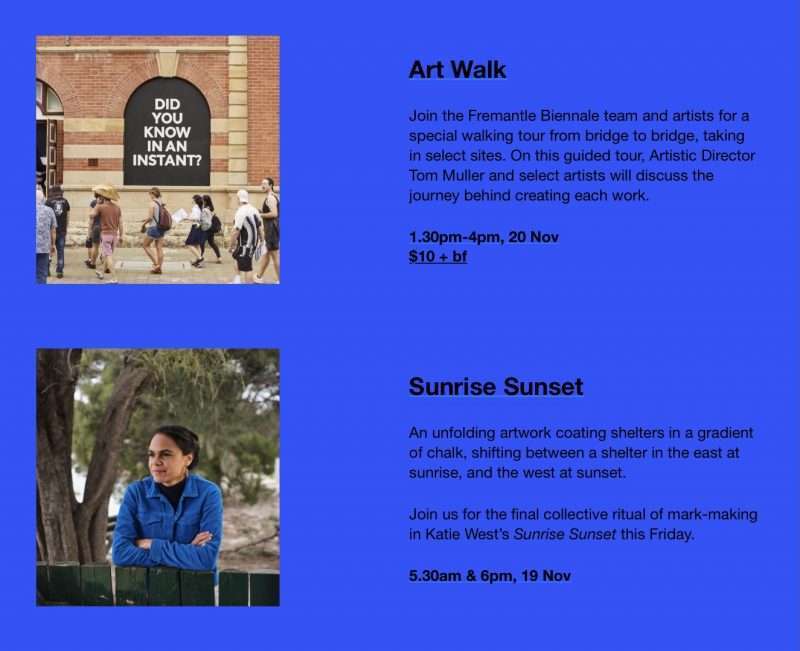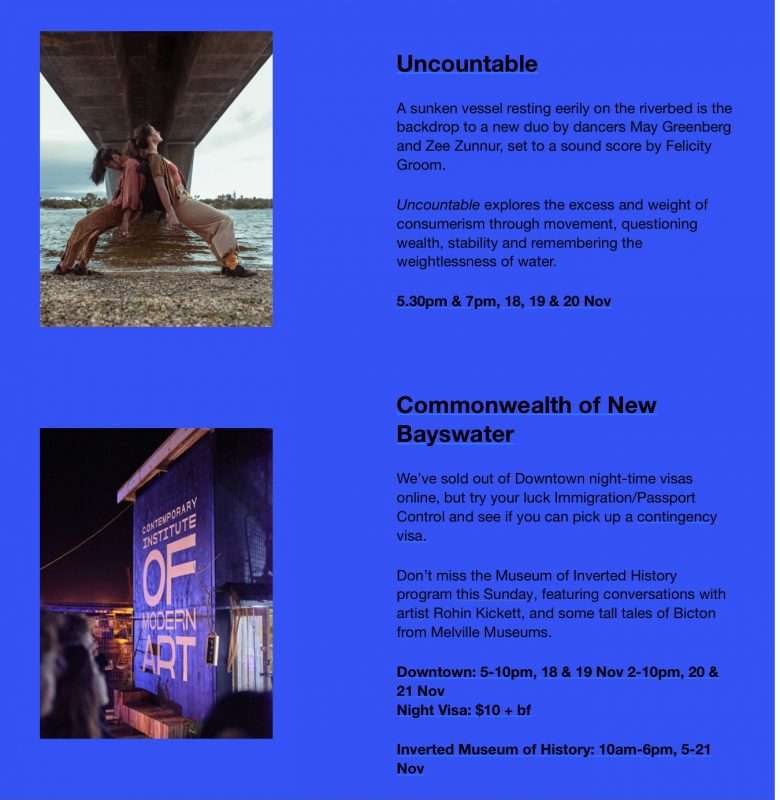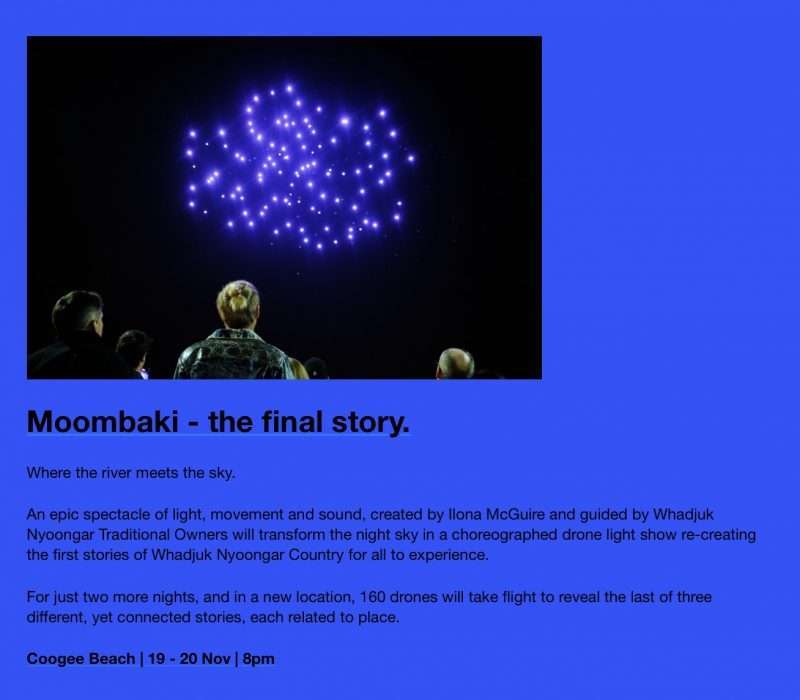 For more details look here!