Fremantle Port darling, container ship, Swan River Bridge, powered into Fremantle's Inner Harbour moments ahead of the start of the 73rd Bunbury and Return Ocean Race on Friday, 12 February 2021 at Port Beach.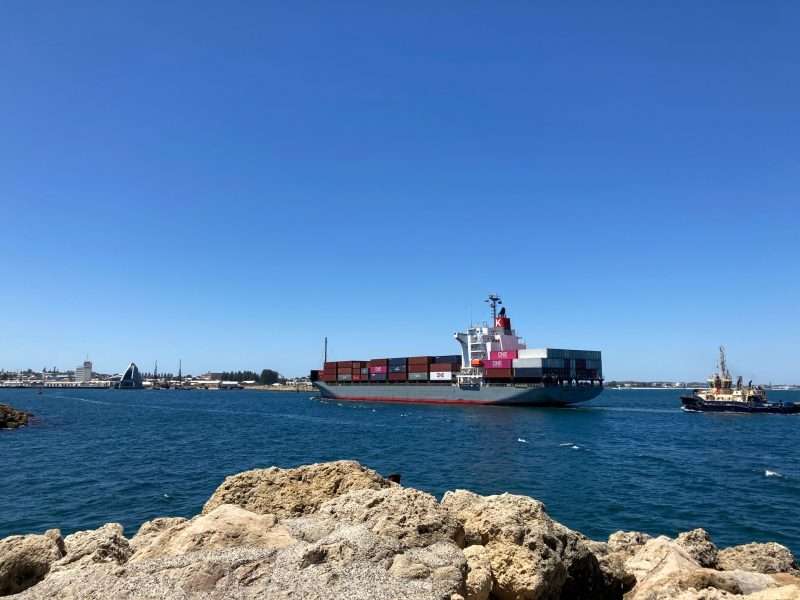 Sailing into a 15 km/h east to southeasterly wind on a clear blue sunny day, the twenty-one strong fleet commenced the 170 nautical mile race heading toward Rottnest, passing drill rig, Ocean Apex and half a dozen tankers anchored at sea.
By 1400 hours, the fleet were coming in behind Garden Island with Craig Carter's Indian, the 2016 record holder, establishing a healthy lead. The remainder of the course is a straight run to Bunbury where the boats will turn around and comeback non-stop.
They are due to return by 1730 hours tomorrow and Fremantle Shipping News will be at Fremantle Yacht Club to chat to some of the crew.
Look out for our report full event later this week.
Here's some course information and some of the early shots of the action.