Solar
It is with great anticipation we await the installation of solar panels at Fremantle Ports Inner Harbour.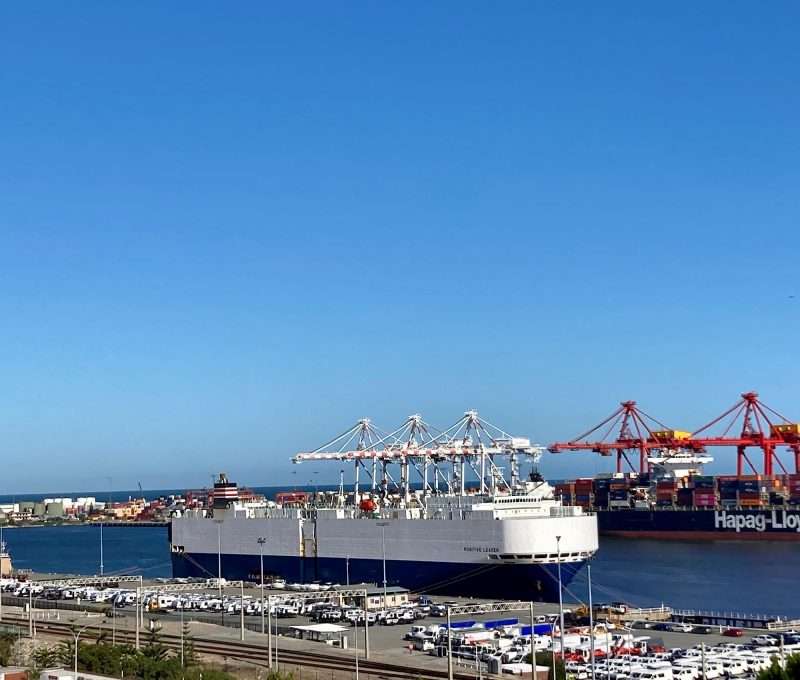 In the global race to emission net zero 2050, Western Australia expertise and resources are leading the way.
An additional bonus is the sun and wind are an infinite resource and goestrategically risk-free.
The July edition of Digging & Drilling Australasia reported the Environmental Social Governance (ESG) revolution is causing widespread havoc akin to goldrush madness sending fossil fuels into a frenzy of uncertainty and conundrum – their spot prices reflecting changing times.
Another opinion from an insider suggests ESG has nothing to do with spot prices. "It's all about the Russians. The only thing renewables will do is increase the price of LNG," the insider said.
No one is doubting renewables validity and place in the future any longer.
Who could have imagined a solar-powered port? We look forward to reporting on the installation in the coming weeks, the beginning of Fremantle Ports' road to a renewable, efficient, supply chain port one solar panel at a time. A maritime moment indeed.
Amongst many this last week.
Sumedha
Fremantle Port was blessed with the arrival of Indian Navy Ship Sumedha, here to celebrate India's 75th year since independence. Independence Day in a national holiday in India and the Indian Navy deployed six vessels to six countries to mark the occasion, each raising the Tiranga, the flag of India, simultaneously.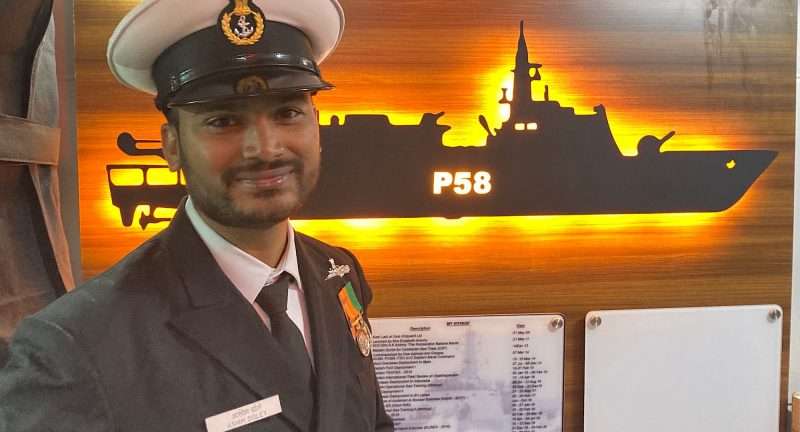 More than 3000 visitors attended an open day at the Port over the weekend, including tours of the ship.
Last week's Maritime Moments told the story of my fortuitous day when, by accident, I ended up sipping chai with Indian and Australian naval elite upon Sumedha's deck.
INS Sumedha's keel was laid at Goa Shipyard on 7 May 2008, then launched by Mrs Elizabeth Antony three-years later on 21 May 2011. Her husband is Warrant Officer Shri A K Antony.
Her first commission was on 7 March 2014 by Vice Admiral Anil Chopra. A few months later Sumedha was in Male for her first deployment and has participated in exercises and deployments with little pause ever since. Her visit to Fremantle and the Port was brief.
Reading through her voyage history there are many terms I am not familiar with but which may give navy buffs a chance to share their knowledge. For example, INS Sumedha deployed to DANX-2017. I have established DANX is an acronym for Desence of Andaman and Nicobar Exercise. What I would like to establish is the meaning of 'desence'. Also, the translation of PoG; Sentinel; MALDEP; TROPEX and FOC-in-C. Truly another language. Sumedha has been deployed in all the above.
Congratulations India and thank you for celebrating such a momentous occasion with us.
INS Sumedha sailed for Malaysia on Wednesday 17 August, 2022 at midday.
The electric revolution
Positive Leader has dispelled a swathe of Teslas across Victoria Quay so it was fortuitous indeed I happened upon a copy of Digging & Drilling Australasia Issue 36, in a cafe. Not only did it focus on spot prices of LNG and Ukraine, but the back page was dedicated to the electric revolution.
Copper is the standout ingredient. Interesting to hear precious mineral names for the first time. Neodymium and Graphene apparently rank low on the GlobalData Social Media Analytics Platform.
Their algorithms conclude mining, metals, clean technology, investment and climate crisis are escalating at equal proportion to discussion on electric vehicles and LNG's spot of bother.
D&D states "Environmental Social Governance (ESG), is causing widespread havoc to the oil and gas sector globally."
But some, like Shell, appear to have risen above the havoc unscathed. Their shipping interests will certainly have helped repeatedly replenish their coffers.
EVs
High-end Toyotas: Landcruiser and Prados, as well as caravans spilt from Positive Leader's belly on their way to excited owners as if Christmas has come early. Surely one of those Tesla's has my name on it – but can it tow one of those cute vintage caravans?
Those in the know predict converting from petrol to electric cars will cost car-owners $20,000. An electric Hyundai costs approximately $40,000. Running costs of an electric vehicle is the equivalent of 2c per litre. It is estimated car owners pay $50,000 on fuel in their lifetime. Replacement batteries aren't much cheaper but may come down in price with demand.
Another vehicle carrier, RORO Bangkok Highway dispelled white Toyota Landcruise utes; Prados; vans; trucks; and other mine-worthy work vehicles in vast number upon Victoria Quay during her visit to Fremantle Port recently.
And yet another vehicle carrier, Wilhelmsen's Thermoplyae returns towering above North Fremantle, her green livery vibrant in Perth's winter sun. Read a previous article on Thermoplyae here..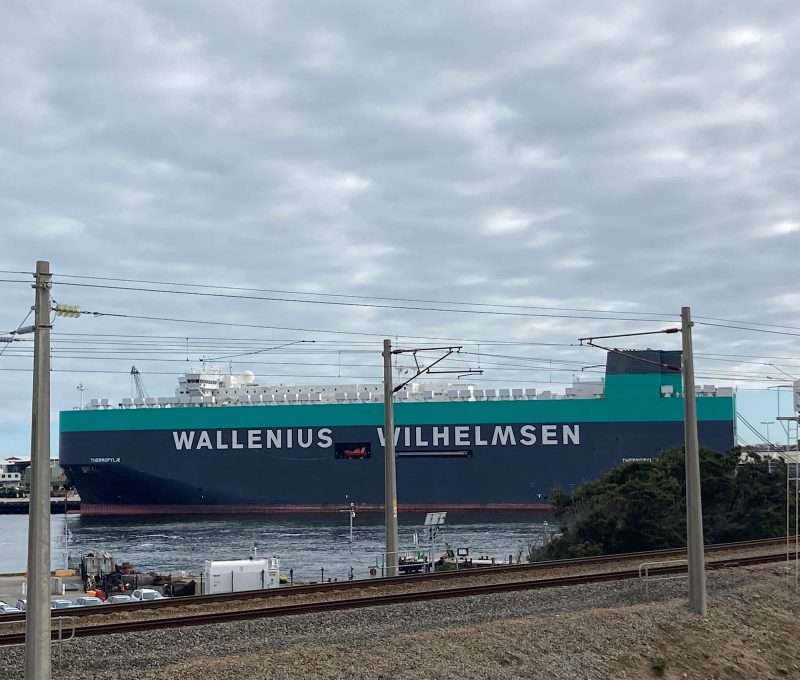 Other vessels in Port this week Sin-Sia Men; Fulvia; CMA CGM Moliere, a magnificent container ship.
Moliere is nearly 300 meters long and more than 40 metres in breadth. A magnificent vessel. She sails under the flag of Malta and was built in 2009. Her port of calls are Fremantle, Adelaide and Melbourne. She has also been to Singapore and Tanjung Pelepas and travelled a total of 149253 nautical miles. Her registered owner is Boxcarrier No 1 Corp and similar vessels are Racine; Rabelais; Musset; Paris II; and Phoebe. What great names!
Pilbara Ports
News just in. Pilbara Ports Authority has delivered a total monthly throughput of 62.8 million tonnes (Mt) for July 2022, a seven per cent increase on last year's figures.
* By PA Sinclair, our Shipping Correspondent. For more Shipping Movements and articles by our Shipping Correspondent look here.
While you're here –
PLEASE HELP US TO GROW FREMANTLE SHIPPING NEWS
FSN is a reader-supported, volunteer-assisted online magazine all about Fremantle. Thanks for helping!
** Don't forget to SUBSCRIBE to receive your free copy of The Weekly Edition of the Shipping News each Friday!