You won't want to miss this fascinating exhibition fusing painted bodies, the natural environment, and photography opening 5 March at PS Art Space in central Freo.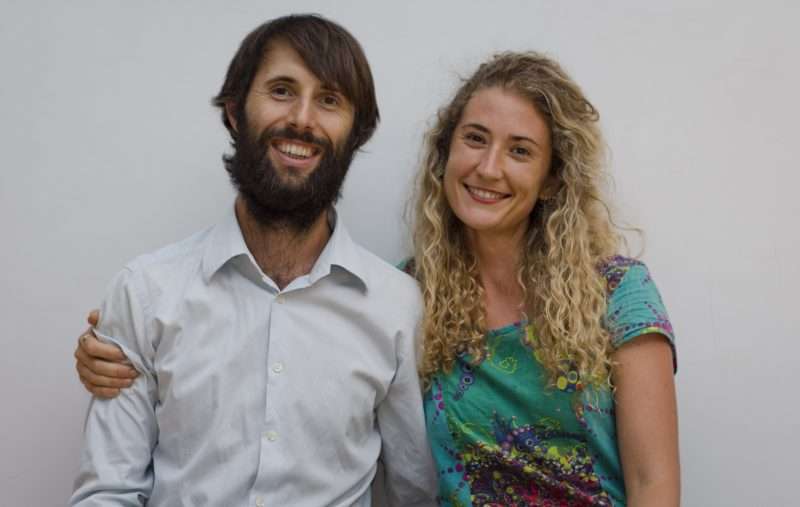 Meet Me in the Background is a collaboration between two Fremantle locals, artist Lora Flora and photographer Jamie McWilliam. The exhibition is a collection of photographs of 14 body painted models in nine iconic locations across Perth and the south west. It's often hard to spot some of the models in the photographs as their earthy body paint tones camouflage them in their surroundings.
Lora is a conservation science graduate and an artist who loves public art. She works as a muralist and has paintings on walls at schools, a few cafes and garden walls around Freo and Perth. She has also taken part in art festivals around the world including a 3D arts Festival in Dubai in 2018. Lora is a big fan of performance art in unexpected places. Some of her personal favourite works have been simply walking around the centre of Fremantle with a painted model to surprise and entertain unsuspecting passers-by.
Jamie's background is as a marine biologist who has spent much of his life exploring natural environments around the planet, including in Australia, Africa and Europe. And photography has always been an essential part of his journey. He has exhibited in Edinburgh, Scotland.
The catalyst for this exhibition came from the artists' desire to celebrate and bring awareness to the diverse landscape of WA through the medium of body art. Lora was initially drawn to body art because the painting process feels like an ancient "ceremony"; with body art having its roots in prehistoric tribal cultures.
 
In 2018 Lora competed in the World Body Paint Competition in Austria and met an array of inspiring European artists. She attended workshops led by famous artists who championed the style of camouflage body painting in Europe; contorting models into animal shapes and alpine landscapes.
Lora wanted to bring her new perspective back to Australia to explore this style on her home ground.
 
It was Lora's serendipitous meeting with Jamie, and their new relationship, which saw the project really come into fruition.
And here's a gallery of some of the works you will find at the exhibition, as well as some shots giving you an idea of the preparation involved in making them.
Lora and Jamie kindly agreed to talk with our editor, Michael Barker, about their work, their backgrounds, the exhibition and the future. You'll find the podcast below.
And don't forget to get to the exhibition. You'll love it, especially spotting the models!
Exhibition Opening: 5 March 6.30-8.30pm
 
Place: PS Art Space, 22 Pakenham St, Fremantle WA 6160
 
Exhibition ends: 19 March (Tues- Sun 10am-4pm)
 
RSVP and more information click here.
And here's a link to Lora's Facebook page.
Here's the podcast. Enjoy!