At first we heard it was an 'oil spill'. With all the Covid action then surrounding the Port, an oil spill sounded very exciting – you know what we mean.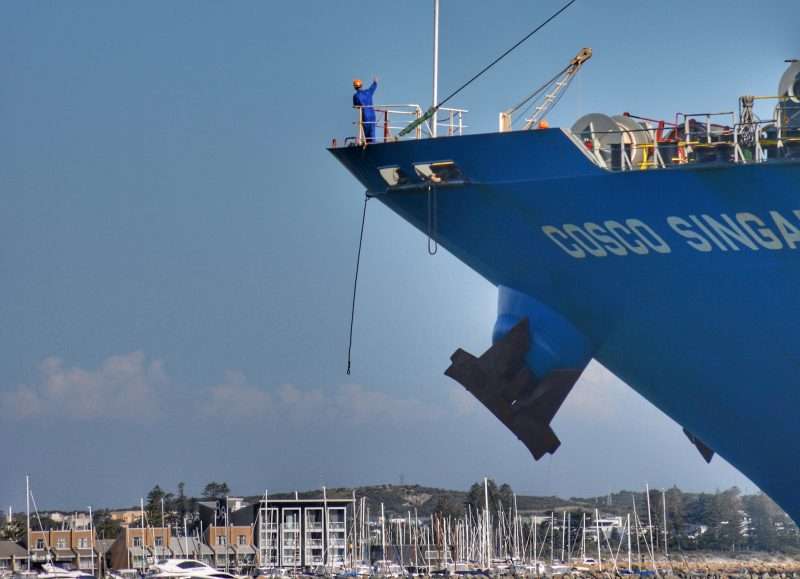 Then we discovered, via Fremantle Ports, that it was a 'chemical spill' last night on the Cosco Singapore container ship to which DFES had already responded.
We have contacted the good folk at DFES (what an acronym – Department of Fire and Emergency Services) for more details, but at this point we've not heard more.
We will update this story as soon as DFES updates us.
UPDATE
DFES have advise us that at around 7.30 pm last evening, a liquid was found leaking from a container aboard the COSCO Singapore while she was alongside at the Inner Harbour.
DFES was called and attended.
The container was removed from the vessel and the liquid cleaned up on both the vessel and the wharf.
We are advised the substance was an 'industrial chemical compound'.
We were also advised the substance did not present a hazard.
So it seems to be the end of the story.
If we discover the actual industrial chemical compound involved, we will let you know.
Or if you know, do let us know.