Well, folks, if last week v Geelong was déjà vu all over again, what to say of today v Narrm?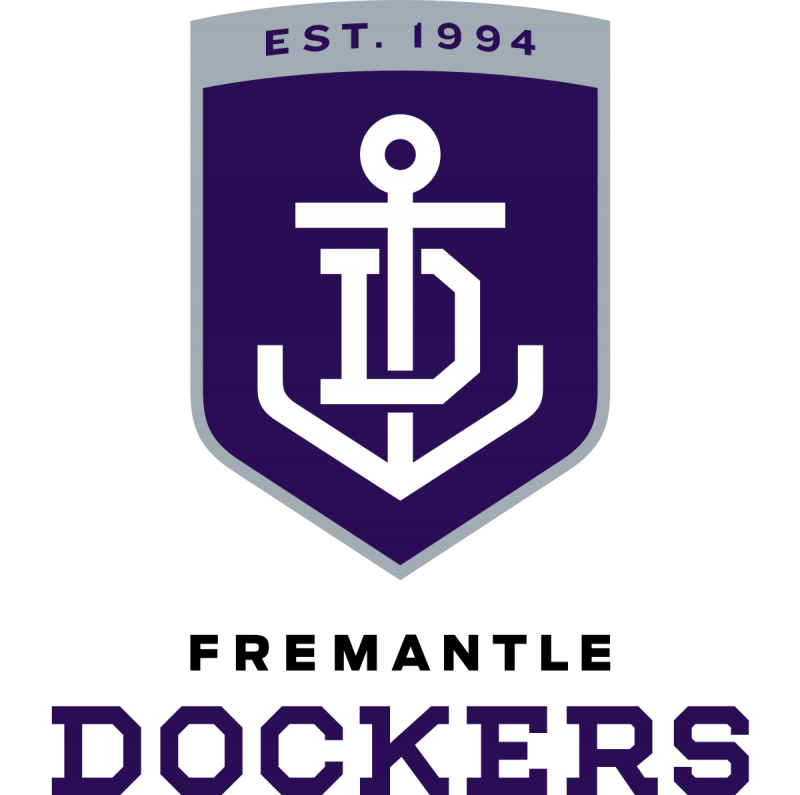 I think my eyes deceive me.
Wasn't it Round 11 2022 at the G v Narrm that we made the comp sit up and take notice? Or was this Round 11 2022 and time has simply stood still?
I'm thinking it must have been a different game though, as wasn't that Jacko playing for us and marking, kicking, rucking, and tearing out of the centre all day like Ray Sorrell used to do for Old Easts?
Or do my eyes deceive me?
Oooh. It might have been a different game because I thought I saw Andy playing charades with Angus and making a disparaging looking helmet sign. But that couldn't happen in real Brayshaw life, could it? What would mother say? Must have been a vision.
But then again, maybe my eyes didn't deceive me?
But they must have, because I'm also sure I saw Big Darc depart the ground all hammied up – and we still won, or so I thought.
And I also thought I saw Walks doing all sorts of Walks-type impressions, getting caught holding the pill – as Peter Featherby might have called it after a long day traversing Subi Oval for a meagre 50 possessions – again and again. Surely Walks would never get caught like that?
I'm sure my eyes deceived me.
What didn't miss my direct gaze though was Silk and Granite – Amiss and Treacy – snaffling marks and slotting goals, Bernie Naylor like at Freo Oval. I know my eyes didn't deceive me because someone in the kitchen told me to keep it down. I know that was real.
But I am sure my eyes did deceive me when, at a critical moment minutes before the final siren, with Narrm pressing, and not a Narrm forward in sight just near the Narrm goal square, two (who shall remain nameless) Walyalup defenders spoiled each other for the mark, gifting Narrm a crucial goal. I'm sure my eyes deceived me because such a thing couldn't possibly happen in real footy life, could it?
Anyway, I've checked with my Melbourne mate who was going to the G to watch the game and he tells me, hand on heart, that Walyalup beat Narrm by 7 points; and he considers our top 5 on the day were: Jacko, by a big ruckman's leap, from Amiss, Banfield, Frederick and Treacy. Begrudgingly, as an old forward, he mentioned the onballers too.
My eye witness added –
'The main facet of the Walyalup win today was that in defence they had numbers at the ball and the clear instruction was to spoil and bring it to ground, then spread and clear. No marking contest in defence was the mantra. Going forward was targeted and good accuracy with set shots made their efficiency on point. Beautiful work around the centre bounce as well. 💪'
Trusting he's right, because I can't believe my eyes.
* By Grumbles filling in for Snaps Truly
* Snaps Truly – currently on compassionate leave in Italy – is our multi-talented and amazingly insightful regular footy scribe. Snaps has seen and done it all. He may or may not have been a fringe player at Fremantle. Who knows? Don't miss Snaps' report after each Freo Dockers match throughout the season.
** In case you missed Snaps' earlier match reports, here they are.
WHILE YOU'RE HERE –
PLEASE HELP US TO GROW FREMANTLE SHIPPING NEWS
FSN is a reader-supported, volunteer-assisted online magazine all about Fremantle. Thanks for helping!
** Don't forget to SUBSCRIBE to receive your free copy of The Weekly Edition of the Shipping News each Friday!