Last night, CircusWA was announced the winner of the major $100,000 grant at the 2022 Impact100 Fremantle Awards Night, now in its tenth year.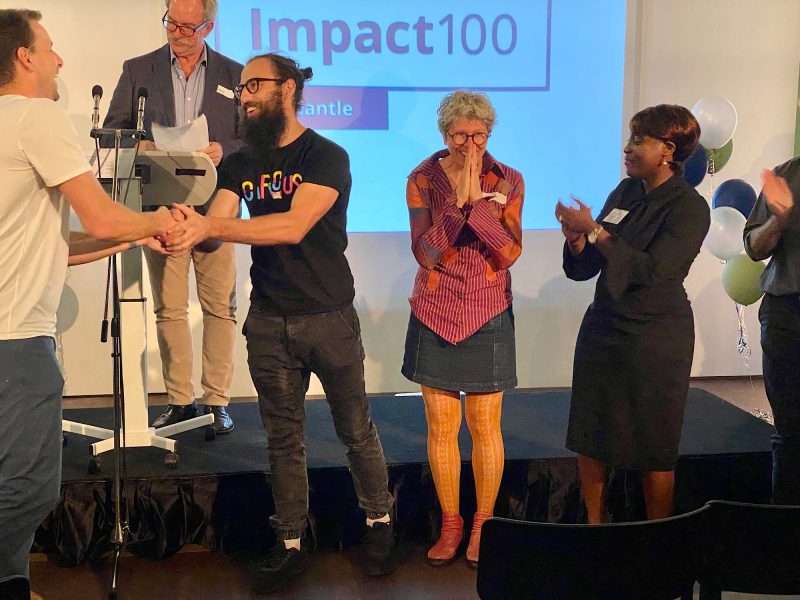 Runners-up were each awarded $4,000.
The Impact100 Fremantle Award is announced following a competitive process involving presentations and bids by four shortlisted organisations providing charitable services around Fremantle, and votes cast by the Impact100 Fremantle donors, a number of whom have contributed every year for 10 years.
It's quite a thrilling night, as this gallery of photographs shows.
The major winner, CircusWA, is a circus arts centre of excellence for youth and social circus in WA. Their circus arts training and performance programs for all promote performance excellence, inclusion and innovation in circus arts. Each year CircusWA engages with around 400 students via their programs. This has helped thousands of young people develop into confident, healthy individuals.
CircusWA's project aim is to provide WA's first circus academy and will provide further skill development and mentorship for the youth, including indigenous youth and those with disabilities. The academy will break down barriers to access, diversify opportunity, support health and wellbeing, and empower all young people to be ambitious, physically strong and mentally healthy. CircusWA is based in Fremantle and will add depth to the artistic community for which Fremantle is renowned.
* By Michael Barker, Editor, Fremantle Shipping News
WHILE YOU ARE HERE –
PLEASE HELP US TO GROW FREMANTLE SHIPPING NEWS
FSN is a reader-supported, volunteer-assisted online magazine all about Fremantle. Thanks for helping!
** Don't forget to SUBSCRIBE to receive your free copy of The Weekly Edition of the Shipping News each Friday!