Her whole life, Georgia Tree's father has told her she will be the one to write his story.
And now she has.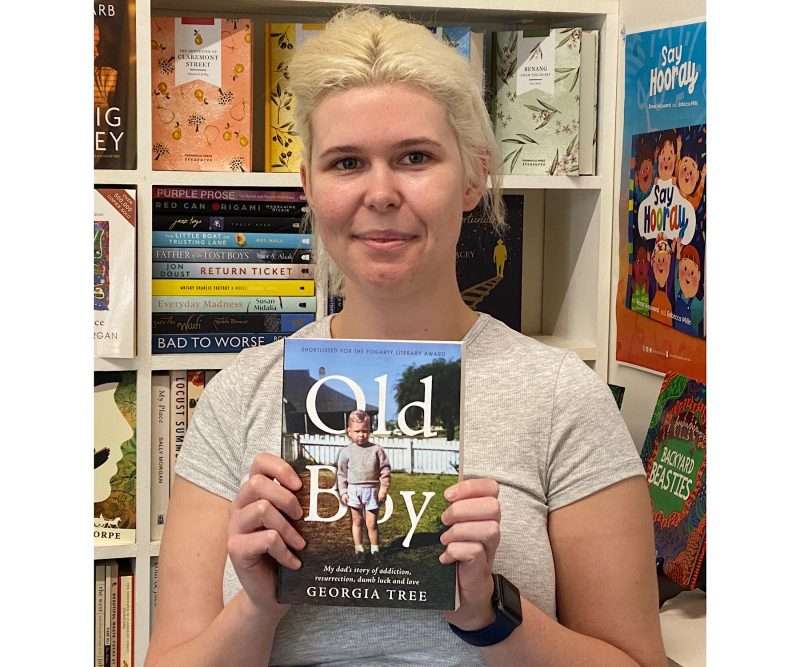 Old Boy, soon to be published by Fremantle Press, takes you in a journey through 70s and 80s Perth and regional Western Australia. You even find your way to Rottnest.
As the front cover of the book says so accurately, the book tells of Georgia's father, Grant Tree's tale of addiction, resurrection, dumb luck and love.
At a certain point, he experiences redemption.
It's a story in which living is just a game of chance: why did Grant Tree survive when others didn't? Why did he find love and happiness, and a grown daughter to spill his story to so that she can record the whole beautiful, unlikely mess of it?
Told in parallel to Grant's story is the life of his friend and dealer Brian Geoffrey Chambers, known in the book as Charlie, who was ultimately executed in Malaysia for drug smuggling. It's a clever story telling device.
While football, music and surfing surface at regular junctures in the story, and make you smile a lot, you should also be prepared to blubber along the way.
The tale is part memoir, part biography, but mostly just a compelling story where you are rooting for Grant all the way home – home being the operative expression.
Georgia Tree studied Creative Writing at Curtin University, graduating with Honours in 2013,
and in 2020 she completed a Master of International Relations and National Security. Old Boy was shortlisted for the 2021 Fogarty Literary Award and is her debut book. Georgia now works as a Senior Adviser in the Albanese Labor Government and lives in Perth.
Our editor, Michael Barker, was pleased to catch up with Georgia Tree to record this podcast with her about Old Boy.
* By Michael Barker
While you're here –
PLEASE HELP US TO GROW FREMANTLE SHIPPING NEWS
FSN is a reader-supported, volunteer-assisted online magazine all about Fremantle. Thanks for helping!
** Don't forget to SUBSCRIBE to receive your free copy of The Weekly Edition of the Shipping News each Friday!
Here's the PODCAST. Enjoy!