4th on the ladder beats 13th – just.
Freo by 8 points.
Port came like a freight train.
Dead lucky!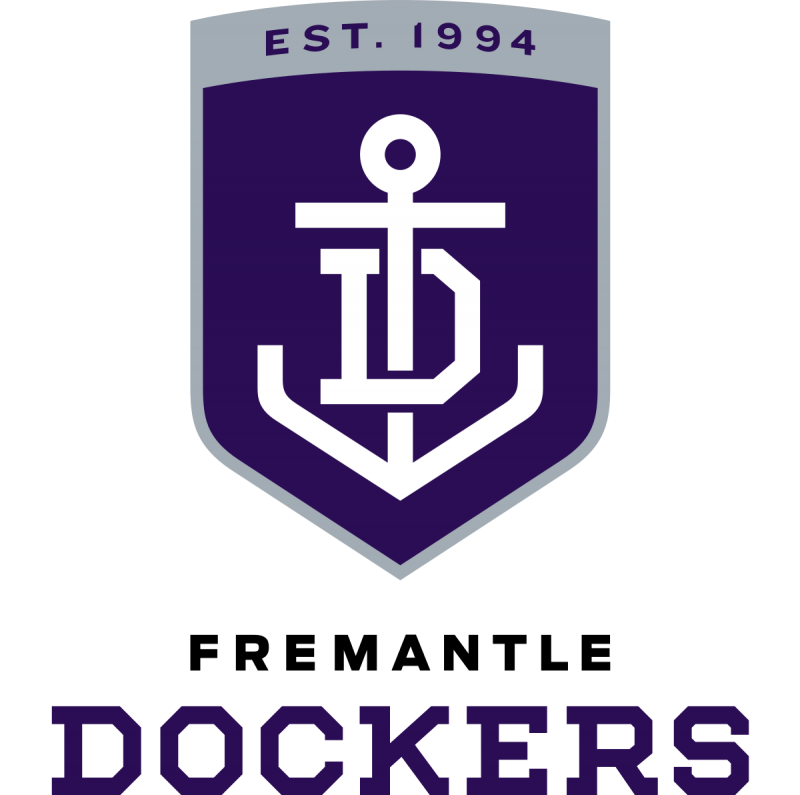 What a game.
The Lobb-ster – make that The Lobb-star – was at his Freo best.
Not sure I've ever seen him so engaged up and down the ground and in the ruck, and 5 goals to boot. So agile, so deft. Great match by the big man. He'll sleep well tonight.
Others though may have nightmares. Especially the coaches who had to sit by during the last quarter and try to watch, but mostly, one suspects, look away and wish they could get out there and DO SOMETHING.
Port to their great credit just kept coming. Our much vaunted defence couldn't do much about it. Our mids seem to have lost the plot in that last frantic period and defence became defenceless.
When Robbie Gray took that mark 30 metres out and lined up for goal on a slight angle, all my worst senses surfaced. One of the best forward players in the AFL, one of those any team would choose to take a crucial shot at goal in a clinch situation with the game on the line. A kick in this case to give Port a real chance of storming home. And what did he do? Unbelievable. He'll be having nightmares for sure.
I won't even mention Todd Marshall's not dissimilar shot a few minutes later.
Freo were dead lucky, let's be honest.
At the start of the last quarter, though, the question was whether we could slip into 3rd on the ladder after a percentage boosting 8 or 10 goal win. And then we finish up with a mere 8 point advantage. But, as the Bard once said, I think he did, 4 premiership points are 4 premiership points.
Pleased to see my advice re Nathan has been picked up by the head coach. As you know I have been insisting Nathan and Sonny should wax out of a forward pocket. Nat mostly did and did it well. His third quarter, and Dave Mundy's, began to wind the years back. For a bit anyway.
By finals time, I am sure Sonny will be joining Nat, the two waxing out of the forward pocket. By then Switter will be back patrolling the half forward line in Sonny's place and Sonny and Nathan can stand permanently in the pocket ready to grab screamers and scrub goals through from impossible angles.
The return of Logue to the forward line, as proposed in my last report, was sensible. He can pinch hit wherever required. Great pair of hands.
Wilson coming back into the team in defence made the Logue move possible. Willo played a great game in his 150th AFL match.
And Luke Ryan, in his 100th game for Freo, was strong too when it mattered.
If it weren't for the leaking of the first three goals of the match with barely a squeak, and the crunching they got in the last quarter, you would probably say Freo played well. But you can't really. Too much left to be worked on.
One feels sure the coaches will oblige the players to look over and over at what happened to cede those first three goals, and then over and over at the last quarter when something similar happened and the Freo game plan was swept aside.
In the good middle periods, in between the Port dominated ones, Aish was a revelation. Clark fabulous. Young showed such judgment. Pearce the general in defence. And Darcy and Brayshaw, of course, everywhere.
And the Lobb-star, of course!
From now on it just gets tougher by the week.
We play St Kilda at Marvel next Saturday night. If we lose and the Blues win handily over the Eagles here on the Sunday, Freo could well fall out of the top four with Carlton taking our place.
So much to play for.
Go Eagles.
And, of course, Go Freo!
See you next week.
Gero
Read Gero's earlier reports here.
While you are here –
PLEASE HELP US TO GROW FREMANTLE SHIPPING NEWS
FSN is a volunteer-run organisation and we rely on the support of Freo people to keep making local news free. Thanks for helping!
** Don't forget to SUBSCRIBE to receive your free copy of The Weekly Edition of the Shipping News each Friday!