Five years ago, two fabulous photographers with a shared love of and passion for Fremantle Port happened to meet at Victoria Quay.
Since that serendipitous day, Deanna Shanahan and Maria Wilson have become firm friends and great photographic colleagues.
Today, many around the traps simply know them as @flotsamandjetsam6162, their Instagram identity, or perhaps individually as Flotsam and as Jetsam! They have become synonymous with the Port of Fremantle's Inner Harbour and everything that happens in and around it.
You will find them here, you will them there – often at Victoria Quay, sometimes on the north side, perhaps at South Mole or North Mole, even boarding a pilots' vessel to investigate what's happening in Gage Roads.
And, of course, you will find them on Instagram @flotsamandjetsam6162.
Regular ships' crews have also got to know them well, and wave enthusiastically to @flotsamandjetsam6162 from their vessels as they enter port.
Fremantle Ports are also great admirers of the duo's work.
As are we here at the Shipping News, where their photographs are often featured with the tag, 'the famous Instagram duo @flotsamandjetsam6162'.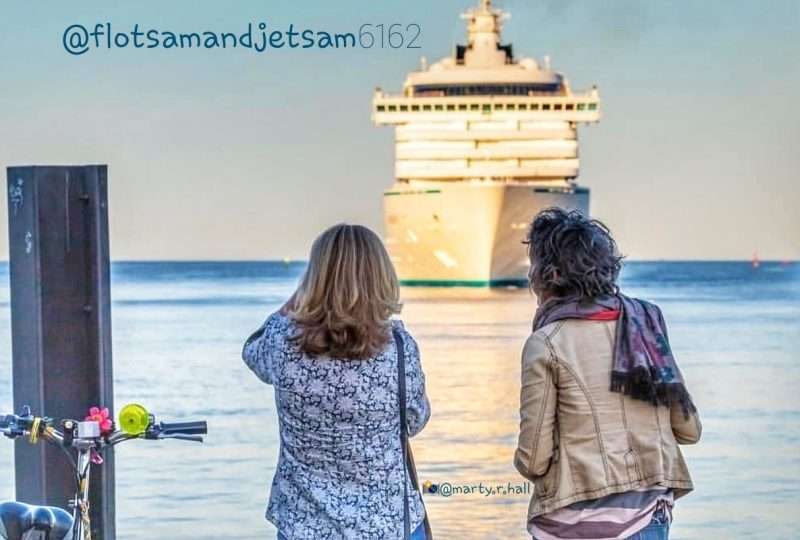 And now Fremantle Shipping News is excited to announce that the famous duo will be regularly sharing, right here, a gallery of their favourite images from around the Port from the week just gone.
It should be educational, entertaining and fun!
By the way, if you'd like to obtain a print of any of the images we feature, contact us here.
Here's this week's gallery.
For earlier galleries by @flotsamandjetsam6162 look here!
While you are here –
PLEASE HELP US TO GROW FREMANTLE SHIPPING NEWS
FSN is a reader-supported, volunteer-assisted online magazine all about Fremantle. Thanks for helping!
** Don't forget to SUBSCRIBE to receive your free copy of The Weekly Edition of the Shipping News each Friday!