Four months ago, the City of Fremantle applied to Mains Roads Department for the speed limit on roads in Fremantle's City Centre to be reduced to 30km/h and the speed limits on most other streets to the west of Hampton Road, including South Terrace all the way to Douro Road, South Freo, to be reduced to 40km.
A 30km limit already applies on Fremantle's Cappuccino Strip along South Terrace, while the rest of the City Centre has a 40km/h limit.
At the time, the Mayor, Dr Brad Pettitt said reducing the speed limit would improve the safety and amenity of the city centre:
"Our city centre streets perform a much broader function than just the simple movement of traffic.  They're also places where people socialise, recreate and do business," Mayor Pettitt said.
"International evidence shows that lower vehicle speeds significantly improve road safety, particularly for pedestrians and cyclists, as well as contributing to a better quality environment and creating a more attractive destination.
"The area of central Fremantle to the west of Parry Street has been a 40km/h zone for more than 20 years and that has proven to very successful.q
"Fremantle is known around the world for its vibrant alfresco dining and café scene, and reducing the speed limit to 30 km/h within the city centre will make it an even better place to explore and enjoy."
Well, the good news is that the City has had something of a victory: most of its proposal has been approved, but not the part reducing the whole of the City Centre to 30 km.
South Terrace South Fremantle will officially slow down! Which begs a question: Do we need the speed humps any more?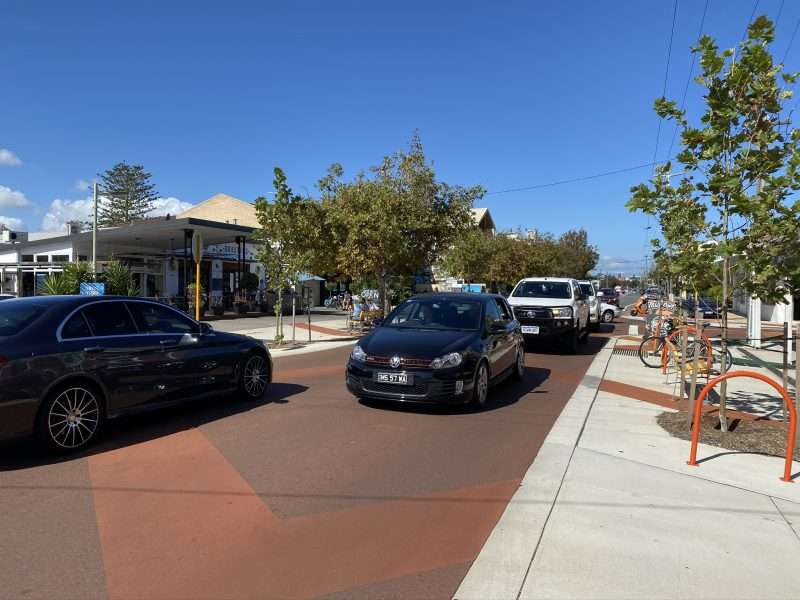 Tonight the Council will vote to adopt the Mains Roads offering.
Marine Terrace, South Street and Douro Road would remain 50km zones, as will Hampton Road.
The Mayor has indicated, however, he will continue to pursue a 30km zone in Fremantle's west end. Makes sense to us at the Shipping News.
The Mayor is quoted as saying:
"If we are serious about creating a proper urban core, a pedestrianised low speed core is key.
"If you get hit by a vehicle at 30km/h an hour you have a 90 per cent chance of survival. If you get hit by a vehicle at 40km/h that drops to 60 per cent chance of survival.
"By keeping speeds down there is good data as to why that makes places safer."
Apparently, Main Roads knocked back the further reduction to 30 km in the City Centre on the basis that too many speed limits would contribute to motorist confusion. Really!