Well, the announcements just keep coming!
Our writer's fingers are raw from typing.
Never has Freo had so much happening, well, maybe it has. The America's Cup was a busy time. (For the younger ones amongst you, that was the late 80s!)
Freo Port's freight business might be off to Kwinana, but planning for life after container ships and livestock carriers seems well under way.
What else can be in the pipeline of announcements?
This morning, 11 August 2020, the State Government has announced the granting of a lease to Western Australia brewing company Gage Roads Brewing Company, to refurbish and develop the almost 100-year old A Shed building following a request-for-proposal process.
 
The Gage Roads proposal will see the heritage-listed goods shed transformed into a working micro-brewery, eatery, alfresco area, bar and café.
The A Shed is the Shed between B Shed, where the Freo ferries leave and land, and the Maritime Museum.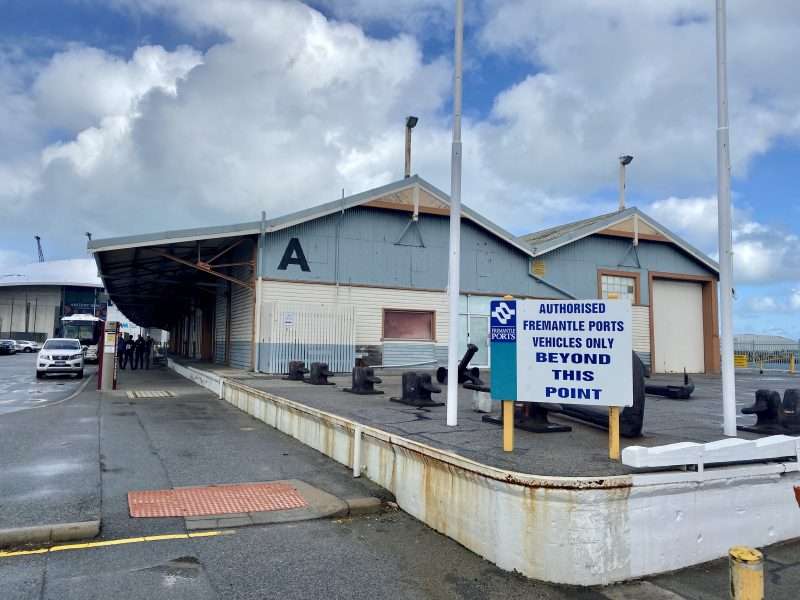 The facility will operate seven days a week as a family-friendly venue geared towards attracting a wide clientele of locals and tourists, including those visiting Victoria Quay by bike, on foot and via public transport.
 
The 100m-long A Shed occupies a total land area of more than 3,000sqm, making it a significant development site.
 
The micro-brewery, bar and eatery will take full advantage of the building's heritage features and A Berth frontage to the port. Refurbishment will be undertaken at Gage Roads' expense to plans approved by Fremantle Ports and in accordance with heritage obligations.
 
Work will commence on the refurbishment of A Shed in October this year, with the new A Shed development set to open in Summer 2021-22 next year.
 
The jarrah-framed and weatherboard A Shed was built in 1925-26, replacing an earlier goods shed on the site constructed in 1905. It has most recently been used by the WA Maritime Museum for office space and exhibits in storage.
The new development comes as the McGowan Government releases the Victoria Quay Waterfront Steering Committee's assessment of future opportunities for Victoria Quay.  
The Steering Committee, chaired by Fremantle MLA Simone McGurk, met throughout last year to undertake a high-level opportunity assessment of the Victoria Quay precinct.  
The committee found that improving connectors to the Fremantle CBD, introducing effective catalysts for development and ongoing place activation measures were three key drivers for Victoria Quay's future development as a vibrant civic, commercial and tourism destination.  
It identified a number of potential opportunities for the future and the implementation of some of these will now be considered by the State Government.  
Here's
the assessment.
The Premier Mark McGowan
said today:  
The redevelopment of A Shed delivers on our election commitment to bring high-value uses to the precinct and develop it as a world class tourist destination.
 
"Right alongside the existing spectacular WA Maritime Museum, with an incredible harbour vista, this will become a highly-popular destination for both Western Australians and tourists.
 
"In a challenging economic period, this is a major demonstration of confidence by a key player in the WA hospitality industry, that will generate jobs in both the construction and operational phases.
The Ports Minister Alannah MacTiernan
commented:  
Once complete, this Gage Roads facility will be a fantastic place to have a meal or drink, watch the theatre of the working port at the mouth of Swan River and absorb the history of this iconic Western Australian site.
 
"A Shed is one of the most exciting tourism development opportunities in Western Australia and this project is a tremendous step toward delivering this part of Victoria Quay as a world-class civic hub in a port environment.
 
"We are particularly excited that Gage Roads will use this new development to showcase beers and products from regional WA, helping to support our regional food and beverage businesses.
And
Fremantle MLA Simone McGurk
observed:  
The site of Fremantle Harbour has a rich history, covering indigenous, economic, social and labour stories many of us know so well, and A Shed is a significant example of the wharf's unique industrial architecture.
 
"This is a game-changer. Opening in summer 2021, this development will significantly increase foot traffic into the western end of Victoria Quay, and spur other development, as we progressively transform Victoria Quay into a world-class people place.
As we say, the announcements keep on coming!
Let's know what you make of it all! Send a Letter to the Editor here.