Recently, we drew attention to the remodelling of the intersection of South Terrace and Little Lefroy Street in South Fremantle. A great City of Fremantle initiative.
The works seemed nearly finished when we posted our story, sans the important paint finish.
We compared the advertised product circulated by the City of Fremantle nearly a year ago with the then state of affairs. See our story.
We wondered if the final product, with the stunning white circles of paint, would be ready by Christmas.
Well, low and behold, paint has just been added to the tarmac. It's quite pleasant. Nice orange earth type tones in the main. Here's a photo.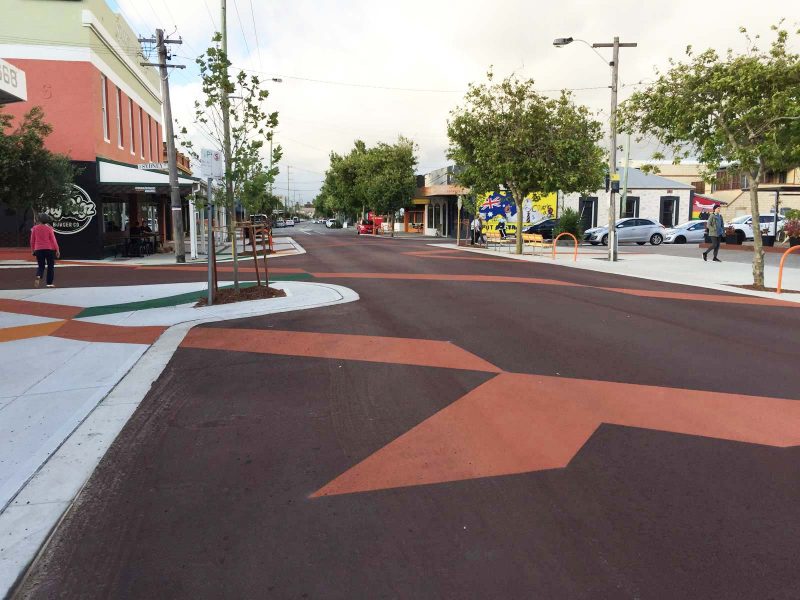 But – it's a different set of design and colour from what has been represented. Look again at what the Council said would be produced.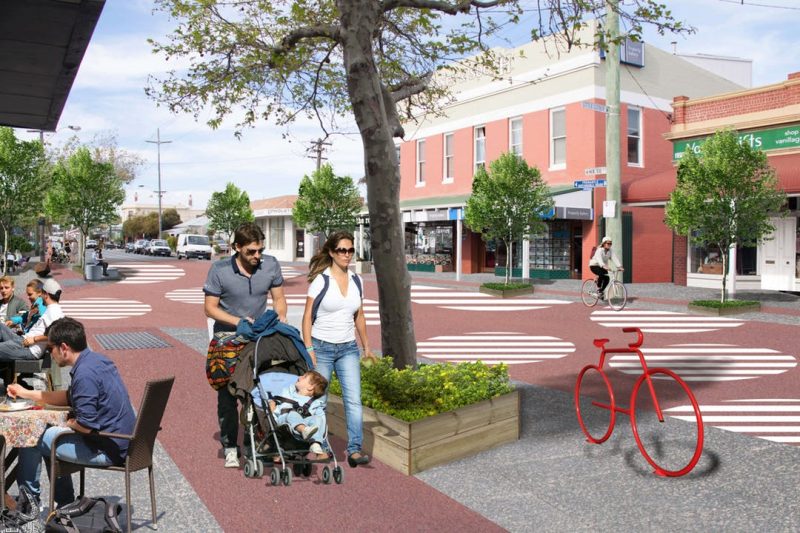 The big difference is, no stunning, eye-catching white circles. Perhaps they are yet to come. Let's hope so, because as tonally warm as the present paint and design is, it does not have the desired effect of hitting the eyes of approaching motorists, cyclists and pedestrians and warning them they are in a special zone where they need to SLOW DOWN.
In fact, at dusk and evening the recently painted design isn't at all attention grabbing, and effectively disappears from sight – whichis NOT its purpose.
So, what is happening here?
Will the works be finished as advertised by Christmas? We hope so.