I love the coming together of buildings and spaces in Fremantle that combine to lift the spirits. There are many of them. I describe a few here in no particular order.
West End streets
A walk down a West End street flanked by Gold Rush heritage buildings in various states of repair, with large ships moving slowly, coming and going, closing the vista at the end of the street, is ever changing, always fascinating.
It is the fact that so many streets, buildings and spaces have been retained from that era that makes the West End a world class heritage precinct. Yet the city is not in a time warp. It lives and grows and changes.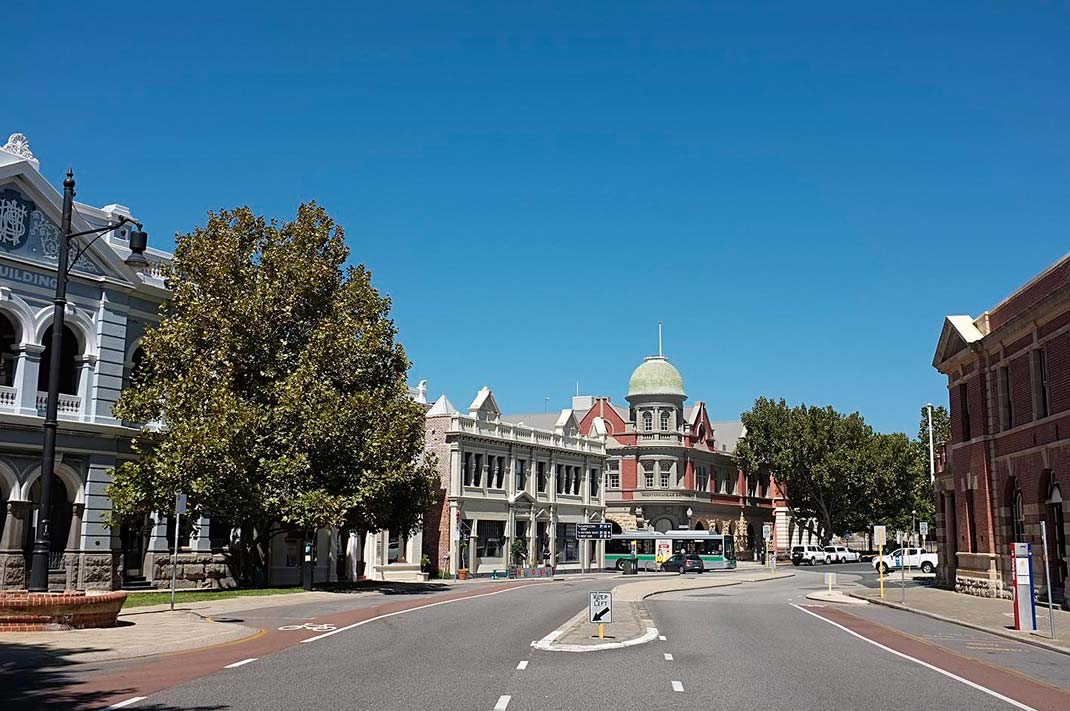 ---
Bathers Beach
The Bathers Beach area is a place that carries the traces of many histories, including the history of the local Whadjuck people. The Round House and whaling tunnel beneath it stand as grim reminders of the cataclysmic disruption of that ancient history from the time of colonisation in 1829. Now a place of pleasure, with its boardwalks, restaurants and bars, it is also a place where these histories are honoured and given new life in stories, art works, cultural celebrations, talks and heritage tours.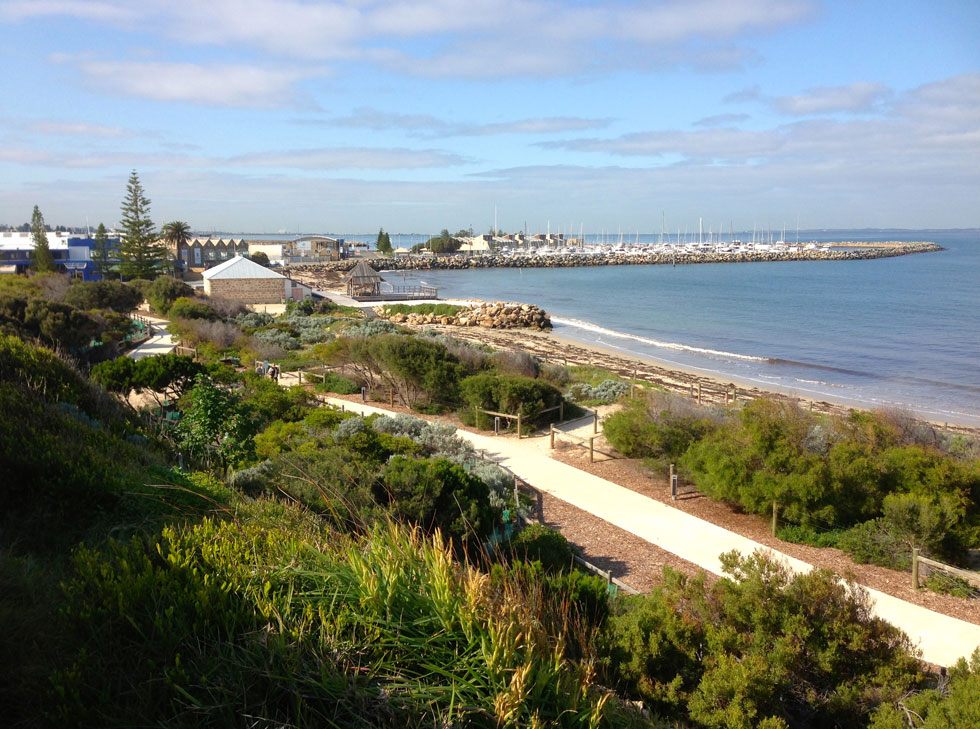 ---
 Fremantle Arts Centre
The Fremantle Arts Centre has had a complex and disturbing past. With its integrated cluster of beautiful heritage buildings linked by courtyards and landscape, it is now a successful hub that brings the community together in celebratory or contemplative mood. It is one of Fremantle's treasures. It is this sense of community connectedness that it nurtures within its various spaces that makes the Fremantle Arts Centre a very special place.
---
Fishing Boat Harbour
This is a place that is a marvellous magnet for families. Linked to Bathers Beach and fringed by the Esplanade Park, it glows. As home to the fishing fleet, it represents an important strand in Fremantle's early immigrant history and its continuing connections to Mediterranean countries.
But there is also disappointment here at lost opportunities.
One was the closure of the south end of the harbour to the public so that people now tend to focus on the fish and chips end. Having brought up four sons in Cliff Street, a stone's throw from the harbour, I experienced the magic of families fishing and crabbing off the fishing fleet jetties and rowing small dinghies there. It was 'nature play' heaven. Sadly, that disappeared with the locking of the fishing boat jetties.
There are now many new moorings for large private boats. There must have been a way of providing security for the fishing fleet and private boats while still allowing some access for the community to enjoy interaction with the sea instead of being locked out forever. Can we try again?
There was another lost opportunity as Mews Road was progressively developed, but without allowing corridors for public access to the water. Again the city has been shut out from interaction with the ocean that is so much a part of its history and identity. A boardwalk would have opened up a valuable link to the water. Is it too late? Have we missed the boat?

---
 Esplanade Park
The Esplanade Park has been a recreational space for Fremantle for more than a century. It is a simple, welcoming space where families continue to spread their picnic rugs on the grass under the Norfolk Island Pines just as they have since the park was created. The Skate Park, a drawcard for teenagers, has added a new community dimension.
---
 East West Design building and mural
The East West Design building in South Terrace, running through to Marine Terrace and part of the Sealanes group of buildings, demonstrates a wonderful leap of faith in enabling art to be a major part of the transformation of this evolving southern entry into Fremantle. Imaginatively, through the fantastic mural created on a vast scale by artist Graeme Richards, it shows how visual corridors and pedestrian linkages between South Terrace and the beach could enliven both the local streets and Fremantle as a whole. The mural is now a favoured tourist attraction and a source of wonderment for locals and visitors or all ages. When this group of buildings is developed in the future (as is likely) I believe the visual corridors opened up by the mural in virtual terms provide a superb demonstration of the value of these in reality when new developments are planned. We may have the opportunity for life to imitate art here and I hope that this extraordinarily lovely and whimsical work will leave its permanent mark on this place.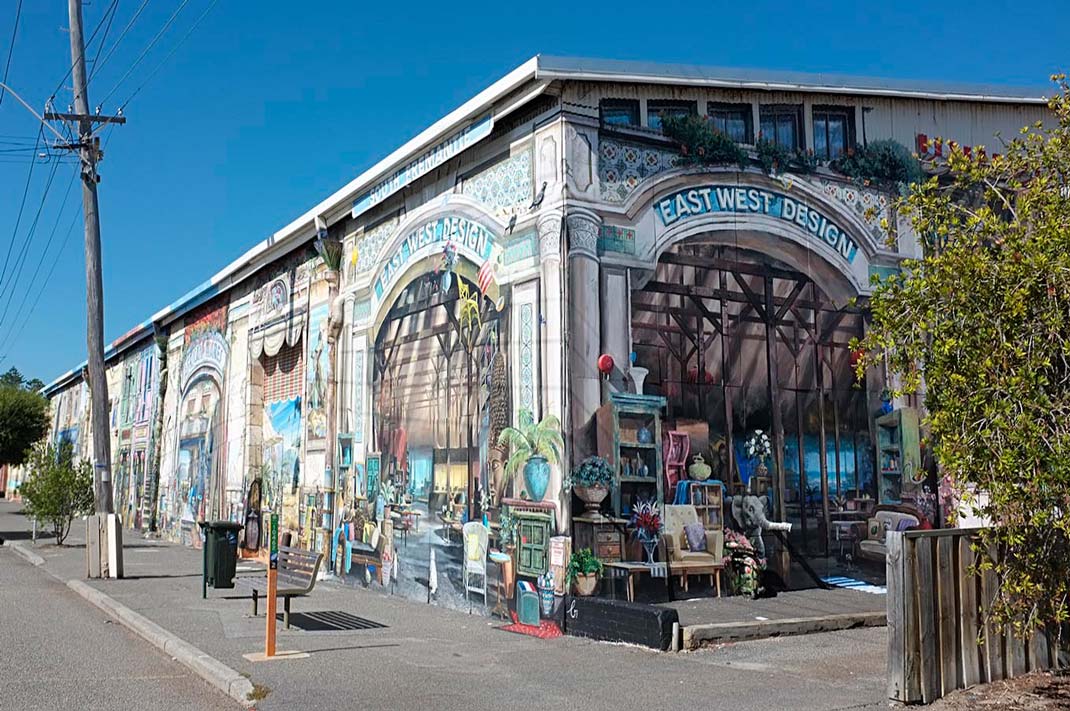 ---
 The Port
The Harbour Port is the living, throbbing heart of Fremantle. A very real centre of work and activity, it is also a symbolic site that has shaped Fremantle's character as a place of open interaction and interface with the rest of the world from the time of colonisation.
A sculpture near the Port Authority building of a newly arrived immigrant with a suitcase and a dog is strongly evocative of Fremantle's history as a place of arrival (echoes of Shaun Tan's book The Arrival). If the immigrant the statue depicts were to walk a little further into today's city he would see many other sculptures and a swelling number of other public artworks. He would hear music in the streets and see performances in squares and malls and on the footpaths. I feel proud that art is so central to Fremantle's sense of itself in the 21st century.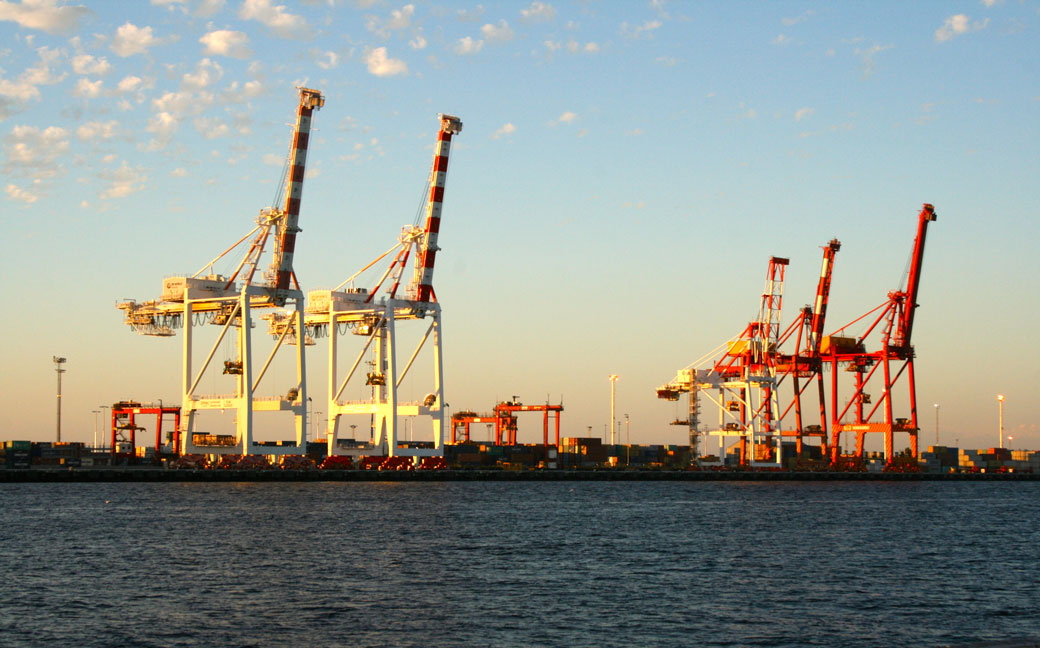 ---
Woolstores
Unfortunately, new arrivals or tourists now also see the bedraggled and abandoned looking Woolstores building close by. It's such a shame. While some wool stores have been redeveloped this one has been like this for decades. It seems to have been 'land banked' for a better, more profitable day. I feel embarrassed when I see this building, but maybe there is an opportunity here. Rather than letting the building simply languish and decay while waiting for times to change, would it be feasible to make at least a part of it available for short term community uses at minimal rent to cover costs?
---
 The Markets and 'Up Market'
The Fremantle Markets are a vibrant focal point for weekend life in Freo. Many people still call the Shanghai food hall the 'Up Market' as it was for ages. Such a great name for a simple place spilling out under the trees and across to the markets. It's a much loved gem, brought alive by music, children and street theatre. It's great to see the neighbouring Warders' Cottages restored, but a pity that the frangipanis had to go.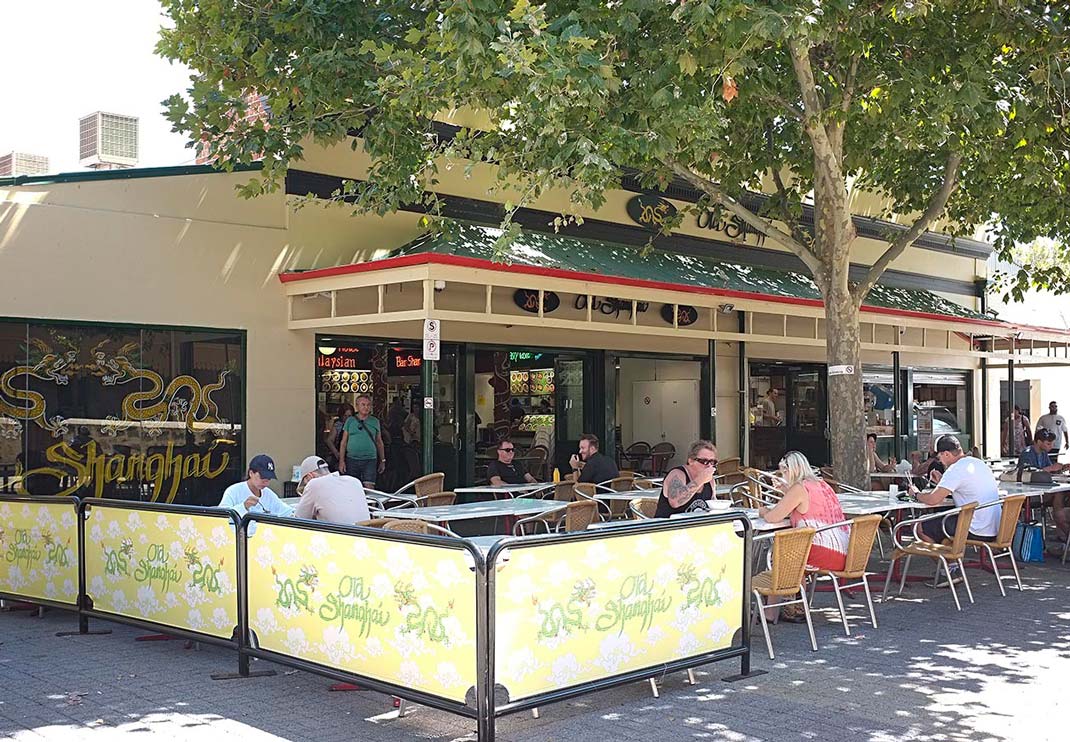 ---
 The Synagogue
Just around the corner from the Markets and a corner-stone of this southern edge of the Cappuccino Strip is the old Synagogue which in combination with the Freo football oval, Scots Presbyterian Church and the Stan Riley Centre creates a strong and diverse hub of activity and historical interest. It is deeply disappointing that the Synagogue site has stagnated for so long. It would be a very welcome gesture to the community if the owners could organise a clean-up of the 'junk yard' at the back and paint out the awful faux indigenous paintings and advertising on the South Terrace facade that have been there far too long.
Within this hub there is a collision, a 'black spot,' between heritage buildings and the huge electronic advertising tower. A discussion is needed.
---
 Transitory Places
From time to time new spaces have been created in Fremantle for events, festivals or pop-up stalls and shows. Streets are closed, parks taken over, and bits of Fremantle take on a different character – for a day, a weekend or a few hours – either regularly (like the hugely popular summer South Beach Saturday food markets) or occasionally (as in street theatre and park concerts). It is exciting when spaces are made and disappear. Fremantle has thrived on the surprise and pleasure generated by these brief transformations that pop up everywhere. Fremantle is wonderfully welcoming to these temporary changes to its shape and character. The capacity for spaces to 'dress up' in fancy dress and take on a carnival mood – to the delight of the people – is one of the things that is magical about Fremantle.