On 8 June 2023, Senator Sue Lines (ALP, WA) sent out an email inviting folk to participate in an online 'Community Town Hall' meeting tomorrow, 27 June 2023, titled Understanding The Voice, with special guests Thomas Mayo and Narelle Henry, facilitated by Jade Ritchie.
 
One recipient of the Senator's invitation apparently responded to Senator Lines declining her invitation to attend the meeting because he does not support the Voice and setting out his reasons.
The sender appears to have been someone called 'Vincent Ioppolo'. We say that because a copy of an email to Senator Lines identifying the sender as 'Vincent Ioppolo' has been put out in the public space, doing the email rounds, a little like chain mail. The idea plainly is that by 'ordinary folk' sharing such citizen communications other 'ordinary folk', otherwise known as voters, will be influenced to vote No at The Voice Referendum.
One person in whose email inbox a copy of the 'Ioppolo email' appeared – Michael Metcalf – was anything but impressed with the content of it and decided to pen a reply countering the Ioppolo email and explaining why the reasons advanced in it were wrong and why he would be voting Yes.
When Mr Metcalf's response to the Ioppolo email was drawn to the attention of the Editor of Fremantle Shipping News, we sought Mr Metcalf's permission to republish the chain of information in our Getting The Voice feature, which Mr Medcalf kindly gave.
So here's the relevant exchange.
EMAIL OF SENATOR SUE LINES DATED 8 JUNE 2023
Hello!  I am writing to you in my role as Senator for Western Australia.
 
Later this year we will have a chance to vote in the upcoming referendum on the Aboriginal and Torres Strait Islander Voice and take an important step forward in the process of Indigenous recognition and equality.
 
I have had numerous conversations with constituents about the Voice and I know that many of you are keen to learn as much as you can prior to voting. I am therefore hosting an interactive online community town hall with special guests Thomas Mayo and Narelle Henry, facilitated by Jade Ritchie, and I invite you to join us.
 
What: Understanding the Voice – Community Town Hall
 
When: Tuesday, 27th June 2023, 12.30pm – 1.30pm AWST
 
Where: Online
Aboriginal and Torres Strait Islander Peoples continue to experience lower quality of life outcomes than non-Indigenous Australians. For far too long, they have been calling for meaningful change. This is our chance to make a difference.
 
The Uluru Statement from the Heart was an invitation to all Australians to walk this path of reform, justice and reconciliation – and we are wholeheartedly accepting the invitation to be a part of this historic movement.
 
This is an opportunity for the West Australian community to come together, learn, and engage in a constructive conversation about the Voice Referendum and its potential impact.
 
Will you join us? RSVP here.
 
About the panel
 
Thomas Mayo
 
Thomas is a proud Kaurareg Aboriginal and Kalkalgal, Erubamle Torres Strait Islander man. He is the Chairperson of the Northern Territory Indigenous Labor Network, advises the Diversity Council of Australia and the From the Heart campaign, and is an executive member of the Northern Territory Trades and Labour Council. Thomas is the author of four books, and has articles and essays published in The Guardian, Griffith Review and Sydney Morning Herald.
 
Narelle Henry
 
Narelle is a proud Noongar yorga woman and is the General Manager at Ember Connect, an Aboriginal and Torres Strait Islander-led collective that elevates Aboriginal and Torres Strait Islander women to greater possibilities. She is also a former teacher and was previously general manager of operations at Girls Academy.
 
If you are unable to make it but keen to find out more about how to get involved in the Yes campaign you can sign up directly to the campaign here.
We look forward to seeing you at our online town hall on 27 June.

Warm Regards
 
Senator Sue Line
RSVP Here
IOPPOLO EMAIL TO SENATOR LINES
Dear Senator Lines,
 
Thank you for your invitation, which unfortunately I have to decline as do not support the proposed referendum for the following reasons:
 
·        The Constitution already recognises ALL Australians and is blind to nationality, race, colour, religion, gender, etc – AS IT NEEDS TO BE since we are all supposed to be treated EQUALLY
 
·        The Constitution already provides a voice for ALL Australians because it provides for every citizen the right to vote and elect its representatives to Parliament (Section 34 amongst others). – Why aren't these representatives doing their job ?
 
·        The Constitution already provides for the Parliament to make such laws for "…the people of any race for whom it is deemed necessary to make special laws" (Section 51xxvi). Hence a body for the Voice can already be established without changing the constitution !
 
·        Aboriginal and Torres Strait Islander people are already represented by a large number of government-funded organisations in Australia who are empowered to make representations to Parliament. The fact that those representations may not be as forthcoming or successful as they should be, is not a matter for the Constitution
 
I'm no expert, but why then does our Constitution need to specifically recognise Aboriginal and Torres Strait Islander people, when the Constitution already does so and provides for what the proponents of the Voice seek to achieve…?
 
In my humble opinion, our Constitution must be an instrument of good where every Australian is guaranteed the right of inclusiveness, freedom from fear, self-determination, respect and where no one is left behind. Our Constitution, together with the powers it already gives Parliament to make laws, already guarantees ALL Australian citizens these and many other rights.
 
What more do we need ? We actually need to get on with delivering outcomes in a way that the proposed referendum contemplates, however by all members of the House and the Senate doing the jobs they are empowered to do according to the current constitution…and doing so now ! That is where time, effort and resources need to be focused, rather than risking division by unnecessary changes to an otherwise unifying Constitution.
 
A final thought….to change the Constitution as proposed, is like saying Aboriginal and Torres Strait Islander people don't yet consider themselves to be Australians…!
 
With respect & regards,
 
Vincent Ioppolo
 
MICHAEL METCALF'S RESPONSE TO IOPPOLO EMAIL
Dear Mr Ioppolo.
Your email was forwarded to me as have other ones similar. I disagree entirely what you say but will defend your right to say it.  I am left perplexed. You appear to be worried about the results of the coming referendum on the Recognition of the First Nations people in the Australian Constitution.  You infer that the Referendum is 'UnAustralian'.  But I believe that you just don't really understand it.
I do not know whether you know any Aborigines.  I do not know what opinion you have of Aborigines as a people. You insist that they are not entitled to be recognized specifically in our Constitution.  You state several possibly valid reasons why this should be so.  My thoughts are, when I see views like yours is, 'What are these people afraid of?'  Why do they feel the need to be anti? This matter was first raised eight years ago when a Referendum Council was initiated by PM Turnbull and Opp Leader Shorten. It had been talked about for some time before that. The Council ensured it was well circulated amongst Parliamentarians. (Don't know where the ex-policeman from Queensland was then!)  The Council's work culminated in the Uluru Statement from the Heart. You have stated many examples how Aborigines can be well looked after under current Legislations.  But you do not address the fundamental Indigenous view. What they seek is Recognition at the highest level.
I think that many people who are against the Voice have a very low regard for Aborigines annd Torres Strait Islanders and so do not want them to have this special recognition.  So, let me first respond to some of your views.
"The Constitution recognizes all Australians…and is blind to Nationality, Race etc…
Further on you refer to Sect 51xxxvi. Prior to the 1967 Referendum this section gave the Federal Govt power to make laws with regard to Race except for the Aboriginals, whom it was left for the states to look after. That Referendum removed the Aboriginal clause.  It now gives Parliament power to make laws for the 'people of any race for whom it is deemed necessary to make special laws'. The 'Race Power' as it is referred to has become unpopular of late because contemporary thinking is that ruling people on the basis of Race is unacceptable.  The section was originally meant to keep unwanted foreigners out.
Today the thinking is that First Nations are the original occupants of this land and they should be entitled to special recognition.  Outside of Sect 51.  We invaded their land, took it from them, destroyed their society, and murdered, research has indicated, over 20,000 of them.  It is about us showing some maturity as a modern western nation. Most 'modern' nations have a Treaty with their indigenous peoples.  
"Every citizen has a Representative to Parliament…"
Our local MP's are busy representing their constituents. They have neither the time nor the ability to carry this project out.  People who suggest it just don't get it.
Section 51xxvi…  The 'Races Power'
Having said that the Constitution was blind to Race you now refer to the Section known as the 'Races Power'. It specifically gives the Parliament power to make laws against people based on Race.  But is is not a popular Section and once again First Nations deserve special consideration.
…not a matter for the constitution… 
Well, I think it is.  And I will attempt to explain why.
Instead of thinking 'these people do not deserve this' and then create reasons why, let us think 'these people deserve this' and create reasons why they do.
I have had dealings with Aboriginal people.  I part owned a small funeral company and did many (for us) funerals for them.  We tried in vain to help them establish an Aboriginal funeral company.  It could be said I had an insight into their society.  Then and now I often think 'What would it be like to be an Aborigine?'. I am told 60 % of white Australians have never had a conversation with an Aborigine.  I think the figure is conservative.  And this really worries me.  We are going to be empowered to decide an immensely important matter affecting these people and we do not know them, nor even ever had a conversation with them.  And when some of the ridiculous 'No' reasons are rolled out it is obvious that many 'Noes' have done little or no real research and probably have not even gone to the effort of reading the Uluru statement.  The Voice proposal has come about after firstly a great need was seen for it and then over years it was discussed and developed.  Is it not right for us as a modern western nation to recognise at the highest level the original inhabitants of this land?  If we do, it signifies that we have respect for them and I think that is what they really want.
I have enjoyed writing this.  It has made me clarify my thoughts.  I hope you and the others get some understanding from it
 
Michael Metcalf
16 June 2023  
~~~~~~~~~~~~~~~~~~~~~~~~~~~~~~~~~~~~~~~~   
* You'll find more Getting The Voice features right here
**Fremantle Shipping News supports the YES campaign
*** Editorial comment in introductory paragraphs by Michael Barker, Editor, Fremantle Shipping News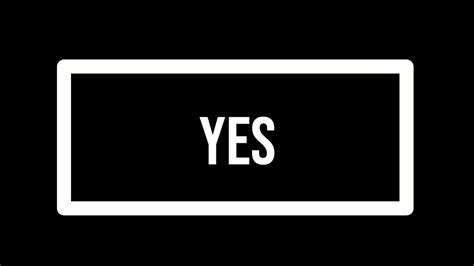 WHILE YOU'RE HERE –
PLEASE HELP US TO GROW FREMANTLE SHIPPING NEWS
FSN is a reader-supported, volunteer-assisted online magazine all about Fremantle. Thanks for helping!
** Don't forget to SUBSCRIBE to receive your free copy of The Weekly Edition of the Shipping News each Friday!