Firstly, let me put something on the record. It was only partly true of the editor of Shipping News to suggest my absence from Optus Stadium in recent weeks was down to an Italian holiday.
I was in fact sent there under doctor's orders to be cared for by the Sisters at the famous Sanatorio per gli Illusi in Florence – the Sanatorium of the Deluded. There I was treated for a condition called malattia dei sognatori or Dreamer's Disease.
Symptoms of course are familiar to many of you. The patient watches the Fremantle Dockers play just well enough to believe that life will indeed soon be filled with joyous vindication for long years of loyalty and patience – only for inexplicable defeat to arrive and draw them into a world of confusion and self-loathing.
That was my story. My treatment consisted mainly of a diet of raw garlic (chewed) and onion (placed in the ears) and I was made to read Dan Brown's The Da Vinci Code from last page to first, which strangely made it seem less nonsensical. I was also required to watch a video of one time Docker Andrew Wills – on a loop for 24 hours – famously sprinting down the flank at Subiaco Oval, taking a couple of bounces, only for the ball to balloon over his head when he attempted a third.
If I could withstand that, I could withstand anything.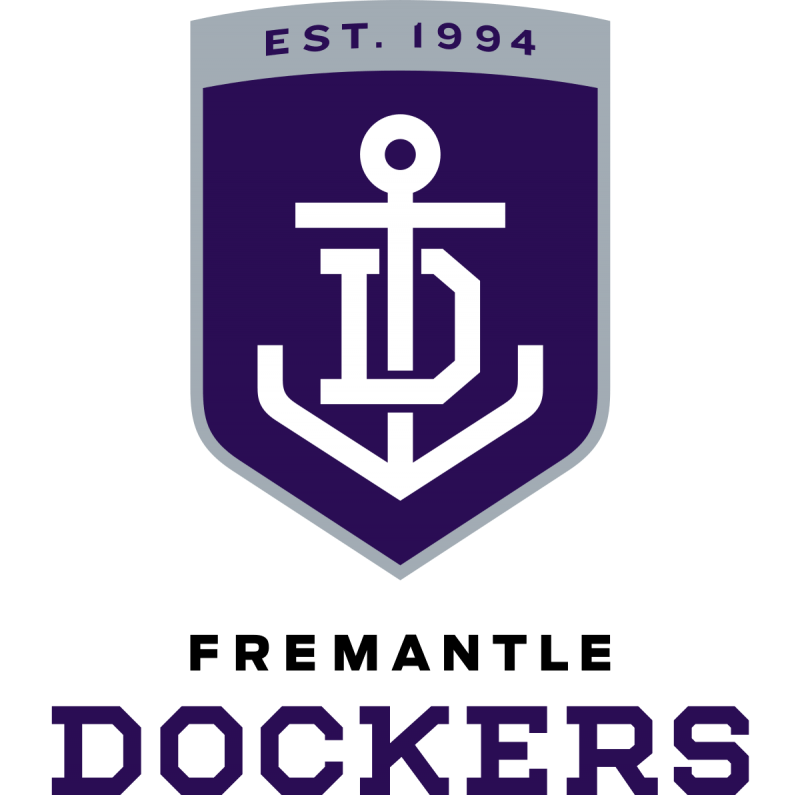 And so here I am tonight, breathing deeply the cold winter air along with 43 thousand others. Calmer. More composed and ready to report on a much-needed Freo victory over Essendon, knowing that should defeat arrive, I will be able to deal with it.
It is a funny thing, relying so much on whether we win or lose in life.
There are some unusual trends about the place at the minute, Take for example the Ollie Robinson approach. You know him, that boorish English bowler who got all potty mouthed after being carted by Khawaja for a day and a half at Edgbaston? He said after the loss to Australia that he felt England had in fact won.
They lost, but he reckoned they won. Very Trump like.
I think a referral to the Sanatorio per gli Illusi might be necessary.
But tonight, I needn't have worried. Well, I worried a bit when Essendon banged on a couple in the opening minutes while Freo players stood around and waved to their Mums in the crowd. But after that, goals to Switta, Luke and Sonny gave us a rare first quarter lead.
Matt Johnson added another, as did Jye Amiss and suddenly we were all bellowing in that strangely self-congratulatory way "They are the future. They are the future!"
The game was ours after an excellent five goal second quarter and we banged on another four in the third to put it beyond doubt.
Special mention to Liam Henry – a keenly sought after, ninth pick in the 2019 National draft. Much was expected from this will of the wisp kid, but he's battled to win a regular place in the team in recent times. He played well against GWS last week and tonight had a phenomenal 32 disposals, most of them delicate chip kicks to players allowed to run into space.
It was a terrific hard running, supportive performance, and a reminder to all fans to leave young players alone. They need time to develop and find their way. Liam looks to have found it.
So once again we find ourselves among the pack, knocking on the door of the top eight.
Once again, Freo played well enough to have us believe in them again …
Deluded?
Possibly.
* By our multi-talented and amazingly insightful footy scribe, SNAPS TRULY. Snaps has seen and done it all. He may or may not have been a fringe player at Fremantle. Who knows? Don't miss Snaps' report after each Freo Dockers match throughout the season.
** In case you missed SNAPS' and his fill-in Grumbles' other match reports, here they are.
WHILE YOU'RE HERE –
PLEASE HELP US TO GROW FREMANTLE SHIPPING NEWS
FSN is a volunteer-run organisation and we rely on the support of Freo people to keep making local news free. Thanks for helping!
** Don't forget to SUBSCRIBE to receive your free copy of The Weekly Edition of the Shipping News each Friday!