Yesterday, 2 August 2023, Fremantle Shipping News' Editor, Michael Barker, bravely fronted the regular Fremantle Chamber of Commerce's Down The Rabbit Hole podcast hosted by the Chamber's irrepressible, new CEO, Chrissie Maus.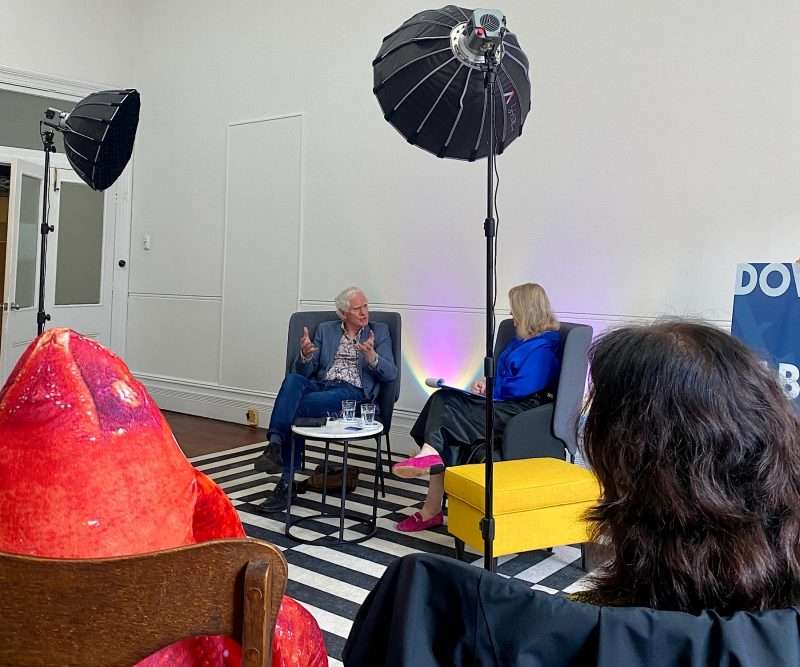 The podcast, made before a live audience in the Chamber's historic Phillimore Street, Fremantle home, was also streamed live to members of the Chamber.
For those interested to hear more about Fremantle Shipping News, and our Editor's views on a range of interesting issues, including his support for the YES campaign on The Voice, here's the podcast in 'full Technicolour vision and Dolby Sound', so to speak!
Enjoy!
WHILE YOU'RE HERE –
PLEASE HELP US TO GROW FREMANTLE SHIPPING NEWS
FSN is a reader-supported, volunteer-assisted online magazine all about Fremantle. Thanks for helping!
** Don't forget to SUBSCRIBE to receive your free copy of The Weekly Edition of the Shipping News each Friday!