It never quite lived up to its billing as "the right-wing GetUp!" but five years on, an activist group feted by Australia's most conservative politicians and backed by some rich but reclusive individuals is a vocal opponent of the Voice to Parliament.
While Advance Australia has not matched the profile of its often-reviled left-wing nemesis, it believes the Voice referendum, expected in October, is its best chance of exercising serious political clout.
Formed in 2018 in the wake of the marriage equality reform, Advance Australia was tasked with mobilising a hitherto disparate conservative citizenry whose adherents blame "wokeism" for everything from the declining authority of the Christian church to gender fluidity, environmentalism, and the Voice to Parliament.
But where the nostalgically minded group might have selected a name that, like its progressive counterpart, sounded a call to action – WakeUP! or StandUP! being obvious choices – it opted instead for marketing subterfuge.
"Advance Australia" – now simply called Advance after the word Australia was mysteriously dropped – is a title that hints at progress and modernisation.
Type "advance" into the most popular search engine, Google, and the first listing is a dictionary definition, to wit: a development or improvement; move forward in a purposeful way; make, or cause to make, progress.
Advance's anti-Voice campaign also exhibits this abstruse nomenclature, cryptically titled "Fair Australia".
If that's not confusing enough, Advance, and FA, are fronted by Peter Dutton's hand-picked shadow minister for Indigenous Australians, Senator Jacinta Nampijinpa Price.
Also connected to the FA campaign is Tony Abbott, who is an adviser to Advance – the group having unsuccessfully defended him in his then North Shore electorate of Warringah in 2019.
FA's linked website declares that a
small band of politicians and activists are trying to wreck your Constitution and threaten your democracy with an 'Indigenous Voice to Parliament' so let's build an army of Aussies willing to take the next step and defend our nation […]
Waging war on 'woke'
Prime targets for Advance's contempt are what it sees as elite-captured media (except for News Corp), with a particular emphasis on the ABC.
"Thankfully, not every journalist in this country is a woke, green muppet," one heading on the website reads introducing a piece written by The Australian's Greg Sheridan.
This "army" of democratic defenders, however, may be less of a "grassroots" movement than it claims. A glance at the Australian Electoral Commission's transparency register of Significant Third Parties shows Advance has received substantial repeat donations above the $14,500 declaration threshold.
Some of these come from a small number of high-net-worth individuals as well as larger gifts from more opaque entities such as investment vehicles and holding companies.
Advance and FA are by no means the only voices against the Voice. Others include Recognise a Better Way featuring Warren Mundine and ex-politicians John Anderson and Gary Johns – the latter controversially advocating blood tests to prove Aboriginality.
Former Greens senator Lidia Thorpe is also leading a charge against the Voice on behalf of the "Blak Sovereign Movement".
While the "no" campaign's loudest advocates rail against elite culture, they are often the beneficiaries of privileged backgrounds and university education themselves. Some enjoy high-level political access; others, significant wealth.
"The hypocrisy of elites railing at elites, however, rarely registers with the target audience," noted Crikey's Bernard Keane recently. "Claims of sinister elites working against the interests of ordinary people are a well-tested populist trope."
While the group's name might be deceptive, it makes no attempt to disguise its revisionist goals describing its core mission as that of reclaiming the balance of Australian policy "once again" on the political middle-ground.
Borrowed from the US
For all its Australiana atmospherics, Advance's language, methods, and even its pre-occupations seem more at home in the heated grievance invective of Trumpist America than the more temperate vernacular of Australian political exchange.
This may be the influence of a US-headquartered public relations firm, RJ Dunham & Co, which has had wide experience advising right-wing faith groups and movements in America.
It is one of two PR firms advising Advance – the other being Whitestone Strategic, whose website declares itself "Australia's conservative campaign consultancy […] Equipping candidates and organisations with the experience, up-to-the-minute technology and campaign clout in the fight for Australian values".
Advance "influences policy and removes far-left control, so that together, we see our nation centred again on the freedom of mainstream values," visitors to its website are told. The "freedom of mainstream values" may seem like a contradiction in terms, but it only needs to make sense as political messaging.
This imported "freedom" agenda is ably buttressed by two other headings, security and prosperity.
We believe Australia is a free country. But you wouldn't know it from the way woke politicians and the inner city elites carry on. From attacks on Australia Day and the Anzacs by the ABC to the brutal pandemic lockdowns […]
Elites, it charges, "forget about the threats of Islamic terrorism and the spectre of the aggressive Chinese Communist Party".
Under the heading of prosperity it says mainstream Australia "is under siege by stupid laws and woke ideologies like 'net zero' or a 'retirement tax', cooked up by elites". Advance, it says, is fighting back.
A broad-based campaign however, this is not. Signatures on its longest-running public petitions reveal its "fightback" is a more of a boutique rebellion than a popular uprising.
Its most signed petition is "Unlock Australia" with just 54,292 signatures despite appearing to have been on the Advance site since the pandemic lockdowns of 2020-21.
It is closely followed by an exhortation to sign "The Freedom Pledge" against big government after the pandemic experience. It secured a similar (and perhaps overlapping) 45,286 signatures. Another, the nakedly populist "Pay cuts for pollies" campaign also secured 40,702 backers.
Another of Advance's goals is the removal the Left's most strident political force, the Greens party.
Its "Expose the Greens as a threat to Australia's freedom, security and prosperity" petition, however, has secured fewer than 10,000 signatures. This may reflect a prosaic truth widely understood by Australian voters that the best place to opine on policy and performance is the ballot box, not a fringe website.
"The woke-left don't just hate Australia Day. They hate Australia," says another statement.
This theme of supposed left hatred for Australia runs through much of its attack on the Voice, yet no evidence is provided. Also prominent is the "straw man" argument that the "left" plans to abolish Anzac Day. "In recent years there has been a concerning push from the radical Left to end ANZAC Day," its campaign petition states.
One wonders how many of its 25,000 signees actually believe this. The case for changing Australia Day has been widely litigated in public, but Anzac Day?
Such conflations are common in political campaigns where one idea is depicted as the thin end of the wedge, leading to much more dramatic changes down the track.
Advance claims it has been "joined by more than 150,000 supporters" and has achieved much already.
We've spent the last three years pushing back against radical ideology, holding powerful elites to account and putting your voice front and centre [..] we stopped Daniel Andrews' power grab, took on the ABC and stood up to the climate commies and their attempts to turn our children against us.
Climate commies?
With rhetoric like that, Advance reveals itself to be perhaps more "front" than "centre".

Mark Kenny, Professor, Australian Studies Institute, Australian National University
This article is republished from The Conversation under a Creative Commons license. Read the original article.
* You'll find more Getting The Voice features right here
**Fremantle Shipping News supports the YES campaign
*** Editorial comment in introductory paragraphs by Michael Barker, Editor, Fremantle Shipping News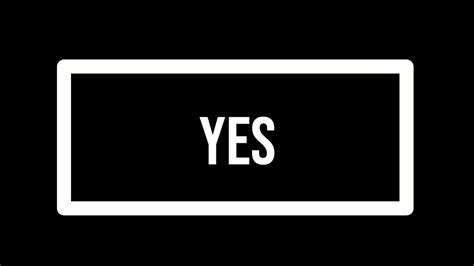 WHILE YOU'RE HERE –
PLEASE HELP US TO GROW FREMANTLE SHIPPING NEWS
FSN is a reader-supported, volunteer-assisted online magazine all about Fremantle. Thanks for helping!
** Don't forget to SUBSCRIBE to receive your free copy of The Weekly Edition of the Shipping News each Friday!