Hundreds and hundreds of Freo folk turned out at Monument Hill, Fremantle, this morning in cool and rainy conditions to honour those who have served Australia in wars and conflicts beyond our borders for well over a hundred years.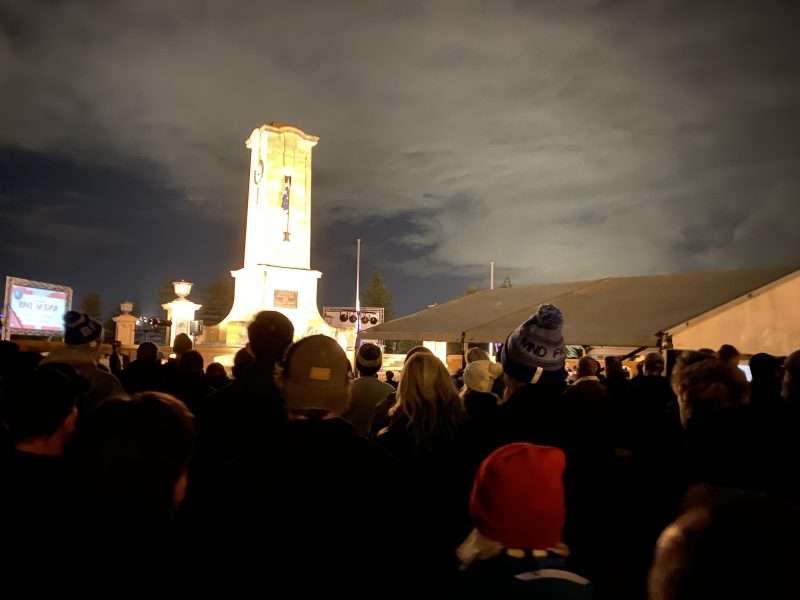 The traditional silent ANZAC Day Dawn Service commenced at 5.50 am on the dot and was run with military precision for the following hour.
When the rain fell, as it inevitably did, it did so respectfully and in some strange way added to the poignancy of proceedings.
The crowds of old, older, middle aged, and young and younger men, women and kids surrounded the Monument and watched proceedings from every possible vantage point.
The formal presentations were pitch perfect from the Welcome to Country by Professor Len Collard to the final address by Fremantle Mayor Hannah Fitzhardinge. The presentation of the wreaths around the Monument itself and the singing of the New Zealand and Australian national anthems completed a memorable service.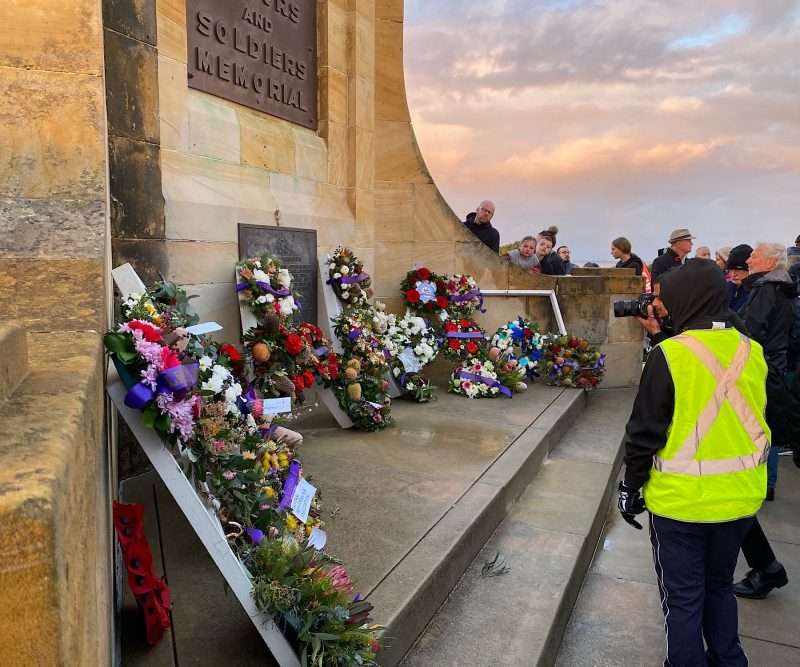 This year marks 50 years since the end of Australia's involvement in the Vietnam War, a significant period in Australia's political and cultural development. However, while wars end, conflicts continue to rage the world over. One need only mention Ukraine to make the point. And right now, Sudan also has an awful civil conflict raging. In 1885, Australians from the New South Wales Contingent served in Sudan as part of British imperial forces. They were the first to serve as Australians. War it seems is impossible to banish. But peace is to be treasured.
Today, though, is a day to remember them, all those who served, many of whom did not return.
Lest we forget.
* By Michael Barker, Editor, Fremantle Shipping News
WHILE YOU'RE HERE –
PLEASE HELP US TO GROW FREMANTLE SHIPPING NEWS
FSN is a reader-supported, volunteer-assisted online magazine all about Fremantle. Thanks for helping!
** Don't forget to SUBSCRIBE to receive your free copy of The Weekly Edition of the Shipping News each Friday!