Popular wisdom has it that the most colourful fauna in Fremantle are the bipeds known as homo sapiens, but warmer weather this week has brought out the lower profile but equally spectacular Tiliqua rugosa.
Bobtails, out of hibernation, are in abundance in East Fremantle with the arrival of sunshine.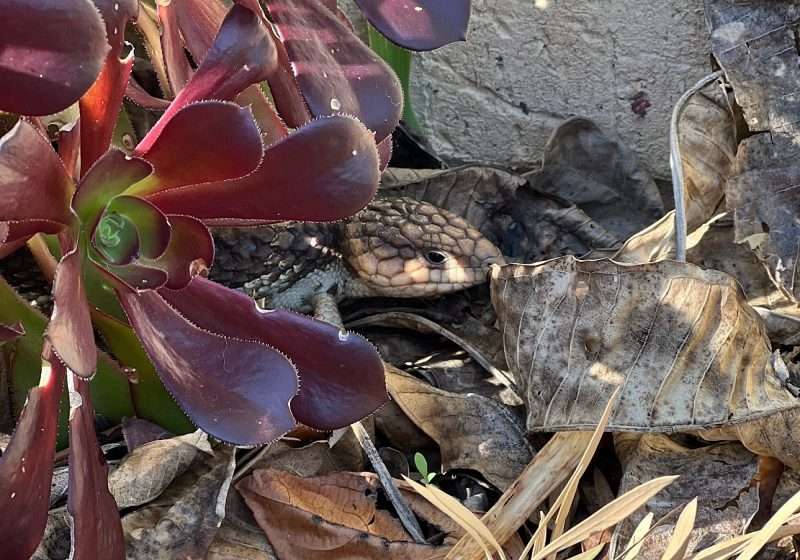 There's a huge population of bobtails, or shinglebacks, in the area bounded by Riverside Road, up through Preston Point Road, across to Locke Crescent and then as far east as Staton and Alexander Roads and sometimes beyond.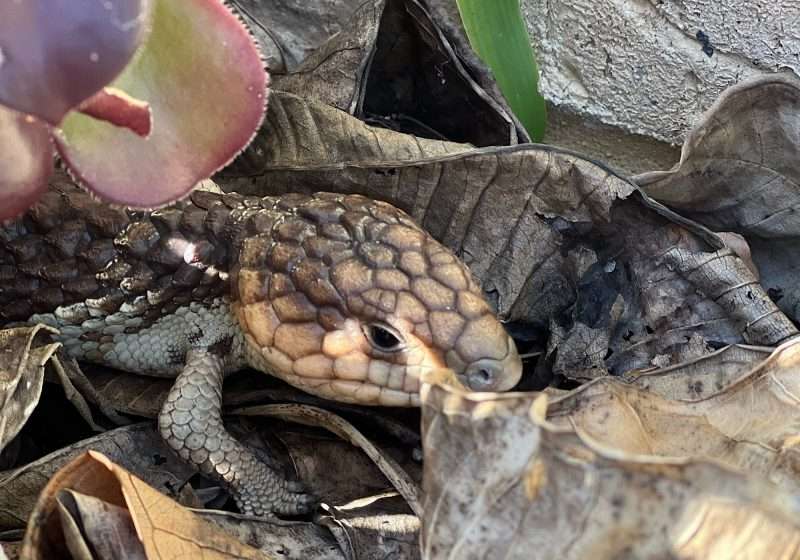 The numbers seem bigger this year – I counted four in the driveway garden bed on Thursday – and get the feeling it was a good breeding season last year with lots of young ones about.
Residents save a fortune on pesticides, especially slug and snail pellets, which are utterly redundant when bobtails are around.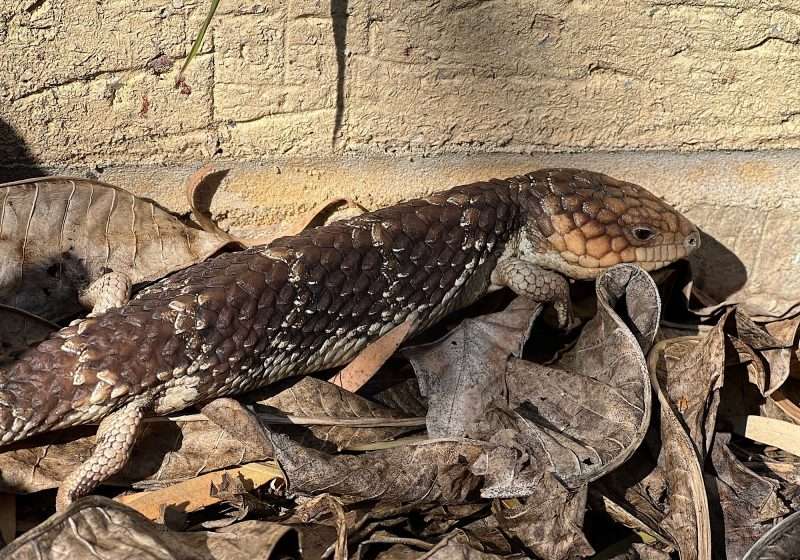 Insects aside, they love strawberries, grapes, watermelon and most other 'soft' fruits. They'll love you for a saucer of water in summer months and for the protection of wood and rocks and tree branches and leaves.
Cats will have a dash at them. Most dogs know better.
* By John McGlue
While you're here –
PLEASE HELP US TO GROW FREMANTLE SHIPPING NEWS
FSN is a reader-supported, volunteer-assisted online magazine all about Fremantle. Thanks for helping!
** Don't forget to SUBSCRIBE to receive your free copy of The Weekly Edition of the Shipping News each Friday!