10 plays 6
No duck, just dinner
The Freo of old
You gotta love the LOBBSTAR
And Dave, of course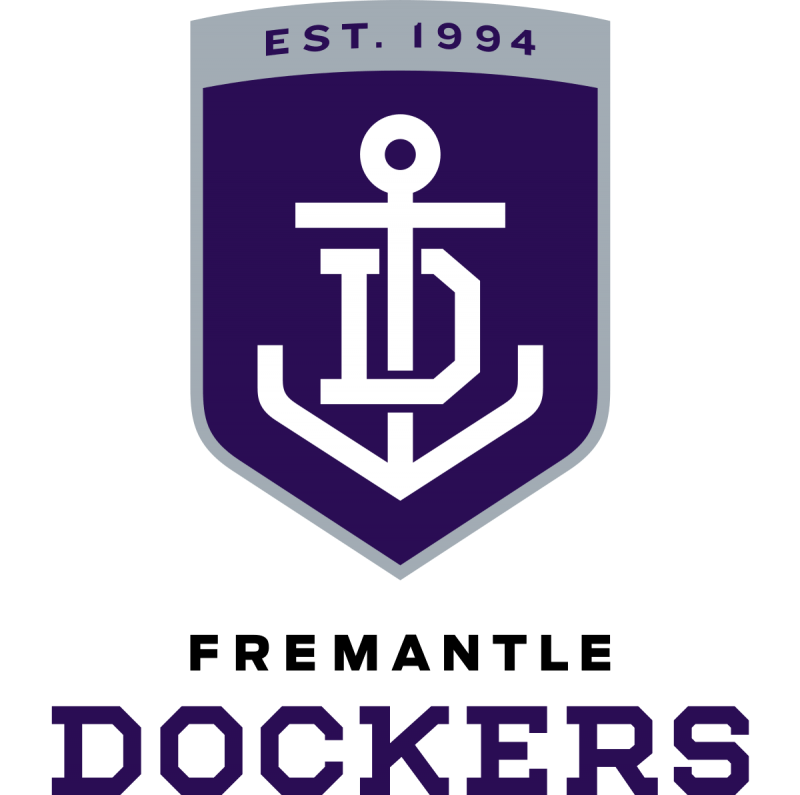 Deck the streets with sprigs of purple, 
Fa, la, la, la, la, la, la, la, la!
 'Tis the season to be jolly,
 Fa, la, la, la, la, la, la, la, la!
 Fill the schooners, drain the barrel,
 Fa, la, la, la, la, la, la, la!
 Sing the mighty Freo carol,
 Fa, la, la, la, la, la, la, la!
I know, I know, it's not quite Christmas, one swallow doesn't make a summer, and one late season win over the languishing Dogs doesn't make a Premiership.
But, when most of the serious pundits wrote Freo off, including the estimable Mark Duffield and the Freo loving Mick Malthouse, you realise what a wonderful win the win over the Dogs by 17 points was.
To coin a phrase, the boys dared to dream, and they also dared to dare.
They threw caution to the wind, as I suggested, a few weeks back, they needed to do. At this juncture of a breakout season, wins won't come from protecting a lead, or hoping the opposition choke, or from simply hoping for the best. They'll come from confident game plans, daringly executed.
Wasn't it great to see the on-ballers back to their best, all of them, especially Caleb Serong? Crowd favourite Will Brodie again showed why he is. Tireless. Always getting a disposal to advantage. As did Andy B – but he always does.
Clever move to have Aishy in and out of the centre bounces too. When he's on the move, so is Freo.
And today, everyone was on the move.
Loguey continues his stellar season. The Lobbstar was left to do what he does best, kick goals. Griff's role – up and down the ground, up forward as well, and notably in the ruck – was a revelation. It may not work every time, but it did today.
And welcome back the forwards! Shooter, Freddy and Sonny all did what was required. For a while Rory and Tabs just couldn't miss. Let's hope Tabs doesn't next week, or the one after, either.
Defence was back to its best. Holding marks, knowing where to put the relieving handball or to receive it, spotting up an uncontested man up the ground.
Luke Ryan was the best of them today for sure. Always capping off a decisive mark with a perfect long or well placed kick.
And what does one say about Drizz's goal. (Might need to ask Drizz, I suspect!) It was worth the price of admission, that one play. Delivered with the freedom of youth. Just like a David Hookes six over long on. Long may it last!
And of course, there was DAVE, DAVID MUNDY. DAD. BARRA. A great game. When he was tearing – well, sauntering – out of the centre, ball in hand, mesmerised opposition players falling aside and unable to do anything but swoon in admiration, and then placing the Sherrin in the Lobbstar's outstretched hands just like that, lace out, you can understand why seasoned commentators ask why he's retiring!
So, David Mundy, thanks for keeping the dream alive. Thanks for being so daring. Thanks for being Freo forever.
All of which leads me to these questions: Why shouldn't Freo win the final two games of the home and away season? Why shouldn't we be in top 4. Why shouldn't we have a home final? Absolutely no reason.
And so, yes, yes, it's time to deck the streets of Freo with sprigs of purple! Fa, la, la, la, la, la, la, la, la!
See you next week,
Gero
If you missed Gero's earlier reports, here they are.
While you're here –
PLEASE HELP US TO GROW FREMANTLE SHIPPING NEWS
FSN is a reader-supported, volunteer-assisted online magazine all about Fremantle. Thanks for helping!
** Don't forget to SUBSCRIBE to receive your free copy of The Weekly Edition of the Shipping News each Friday!