What a delightful sight is Wilhelmsen's majestic HERO class RORO in our Inner Harbour and Thalassa is popping out little white vans and other work vehicles onto Victoria Quay like a queen ant, while the container terminal braced Kota Laris, Kota Nebula and Atout throughout the day before Xin Xia Men from Port Klang, Malaysia, sailed in. Kota Laris and Kota Nebula are now underway using engine, one heading north, one heading south.
Efficiency is key in the current shipping game with many geostrategic influences challenging ports, vessels, agents and owners. Supply chains have been messed up, ships and containers are banking up, controls over ports and transport routes are escalating yet amidst all this, Western Australia is carving a deep and distinct road to renewables.
Pilbara Port Authority officially embraced the potential of ammonia as a fuel to decarbonise the maritime industry. Collaborating with Norwegian entity, Yara Clean Ammonia, the PPA have agreed the uptake of clean ammonia as a marine fuel in the region, so desperate is the mining sector to reduce their shipping carbon footprint.
The agreement illustrates a confidence and commitment in ammonia as a leading zero-carbon fuel as the Pilbara region moves towards ammonia bunkering,
Yara Clean Ammonia said, in a media release distributed by Pilbara Ports this week, that it is working towards capturing growth opportunities in low-emission fuel for shipping and power. It operate the largest global ammonia network with 12 ships and has access to sites across the world. Yara Clean Ammonia is headquartered in Oslo, Norway.
Closer to home and it seems Fremantle Ports' aspirational ambitions to be a world-leading renewable supply chain enabler within five years is within reach and as we wait for the full-public report, solar panels are being installed landside within weeks and Western Australia's advanced achievements in the renewable domain are on show for the world to see.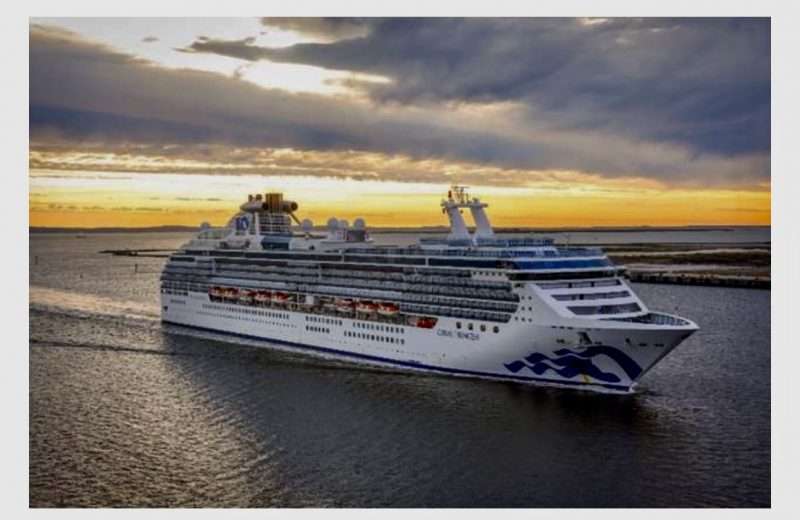 In other news, Princess Cruises is celebrating the return to cruising and its new homeport, Brisbane, though its headquarters remain in Santa Clarita, California. Coral Princess arrived in Brisbane this week and will be joined by seven additional vessels in November and another two in time for Christmas. They recently struggled to come ashore due to inclement weather. The cruise ship remained at sea in a 6.5 metre swell with 2000 passengers. Reports suggest vessels were advised to "float or drift" off the Coloundra coast, but passenger vessels cannot do this. "Coral Princess was motoring in circles," Caloundra Coast Guard Commander, Roger Pearce said.
Depending on how you look at it, you could say passengers got a bonus two-nights all-inclusive with international news coverage. Not bad for a bit of maiden-voyage marketing. All passengers were safe and no one was injured. By the way, Coral Princess reported 120 positive Covid-19 cases days before coming ashore. She sails under the flag of Bermuda.
Doubtless, cruising will take off in the West again as we move towards the end of the year.
* By PA Sinclair, our Shipping Correspondent. For more Shipping Movements and articles by our Shipping Correspondent look here.
While you're here –
PLEASE HELP US TO GROW FREMANTLE SHIPPING NEWS
FSN is a reader-supported, volunteer-assisted online magazine all about Fremantle. Thanks for helping!
** Don't forget to SUBSCRIBE to receive your free copy of The Weekly Edition of the Shipping News each Friday!