Shipping News readers will be following the latest with cruise sailing and Covid.
Recently, in our 'Sailing with Covid' feature we brought you up to date with the latest off Florida, in the Caribbean and off Mexico.
Unfortunately, a Covid issue now has affected local cruising, with an incident off Tasmania on the Coral Discoverer.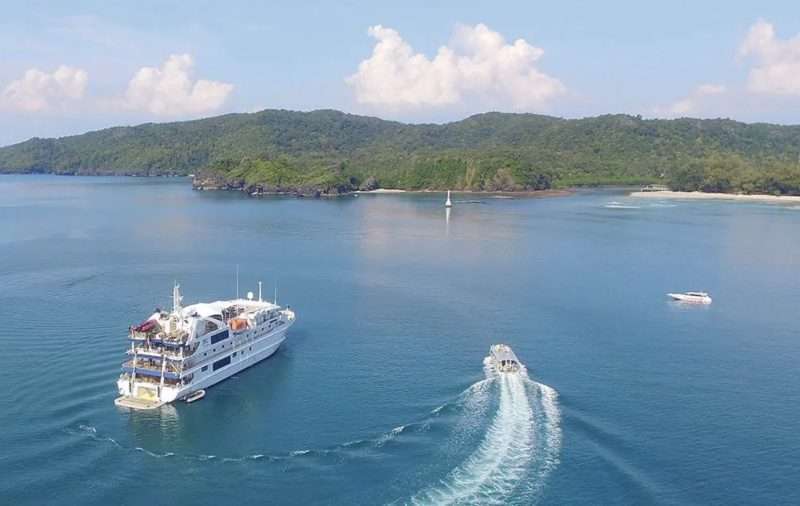 We have kindly been supplied with this latest update on the Coral Discoverer from Coral Expeditions, the cruise liner group concerned –
Two guests tested positive for Covid-19 on our small ship Coral Discoverer in Tasmania shortly after the ship departed Hobart. This occurred during routine onboard testing as part of the ship's daily Covid protocols. The affected guests were immediately provided care and support, isolated and contact was made with Tasmania Health. The vessel returned as directed to port in Hobart. Further PCR testing has been taken on board with results pending. Tasmania Health has assessed the circumstances and have classified that all guests and crew on the voyage are close contacts. In line with public health directives, they have been transferred to local hotel based isolation and will be required to spend 7 days in quarantine including further testing at Day 1 and Day 6 before being released. We will continue to provide care and support to all guests and crew and work closely with local health authorities. The Coral Discoverer will remain at dock in Hobart with sailings cancelled through until 16th January 2022 at this time.
Since resuming operations in October 2020, we have operated 93 incident-free voyages around the coastline of Australia hosting over 3500 guests. We operate with approvals from all state and territory health authorities in line with our SailSAFE medical protocols. All guests and crew have to complete pre-embarkation PCR and RAT tests and have to be fully vaccinated.
Fingers crossed for good news soon.
PLEASE HELP US TO GROW FREMANTLE SHIPPING NEWS
FSN is a reader-supported, volunteer-assisted online magazine all about Fremantle. Thanks for helping!
BTW don't forget to SUBSCRIBE to receive your free copy of The Weekly Edition of the Shipping News each Friday (except during the Festive season.)
* By Michael Barker, Editor, Fremantle Shipping News