An exposure draft of the Social Media (Anti-trolling) Bill 2021 has just been released by the Federal Government.
By way of general outline, it creates a novel framework to allow Australians to respond to defamatory content posted on social media. Goodness knows, there is apparently enough of it.
The Bill will address the issues raised by the recent, High Court of Australia decision in Fairfax Media Publications v Voller [2021] HCA 27 (Voller), which made clear that individuals and organisations with social media pages that allow third party commentary may be publishers of comments posted by third parties for the purposes of defamation law, even if they were not aware of the comments. All a bit frightening.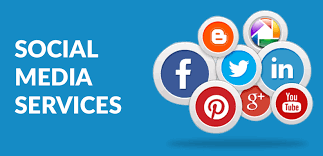 The Bill will also provide new mechanisms for Australians to ascertain whether a potentially defamatory comment on a page of a 'social media service' was made in Australia and, if so, to obtain the relevant contact details of the commenter. This will empower Australians to institute defamation proceedings in relation to the comment.
In particular, the Bill will:
* deem a person who administers or maintains a social media page not to be a publisher of
third-party comment and thereby be immune from potential liability under defamation law
* deem the social media provider to be the publisher of material posted on their platform for the purposes of defamation law, which is consistent with the outcome of the Voller decision
* create a conditional defence for providers of social media services in defamation proceedings if the provider:
– has a complaints scheme that meets certain prescribed requirements, and complies
with the scheme, and
– provides information to assist prospective applicants to identify and commence
proceedings against an anonymous user
* empower courts to issue end-user information disclosure orders, which require providers of
social media services to give the applicant the commenter's relevant contact details and
country location data in certain circumstances
* require social media companies to have a nominated entity incorporated in Australia that will be able to discharge key obligations under the Bill, and
* enable the Attorney-General to intervene in defamation proceedings on behalf of the
Commonwealth, in certain circumstances.
As the observations made with the release of the exposure draft reasonably state, Australians can be the subject of defamatory comments made on social media. The damage caused by such comments online can be worse than defamatory comments in traditional media, given the speed at which material can spread and the limited scope to contain the reputational impact once defamatory material has been published in the digital world. Where such comments are made anonymously, victims may have limited ability to identify the commenter, and the capacity to seek vindication by commencing defamation proceedings may be limited.
This Bill is intended to empower Australians who have been defamed online to take appropriate action in response, while at the same time protecting Australians who maintain an ordinary social media page from the risk of liability which may arise as a result of defamatory comments posted by third parties.
One suspects the Bill will be welcomed by many.
PLEASE HELP US TO GROW FREMANTLE SHIPPING NEWS
FSN is a reader-supported, volunteer-assisted online magazine all about Fremantle. Thanks for helping!